GROUPS & CORPORATE EVENTS
We're specialized in the design of culinary experiences that are focused on all types of organizations, companies and events in Malaga, Seville and Granada. Activities aimed at encouraging the participation, teamwork and creativity in a fun and relaxing way.
More than 50000 Happy Guests since 2013
Our Activities
If you are looking for something "different" to do for a group of up to 200 people, we have the perfect gastronomic-cultural activity for you!
We don't offer a conventional activities catalogue, but we work every day to create unique experiences, off the beaten track.
A collection of alternative activities designed and carried out by local experts that are familiar with their surroundings and passionate about their food and culture.
Perfect for:
Corporate events
Team-building  events
Networking Groups
Some of the companies we've worked with include: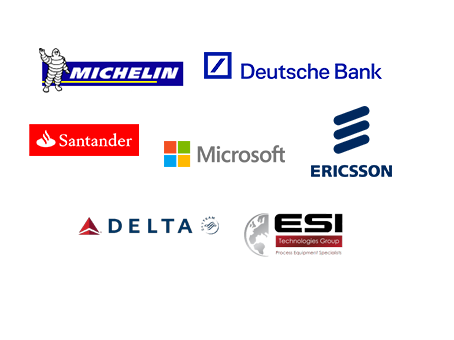 COOKING CLASSES IN MALAGA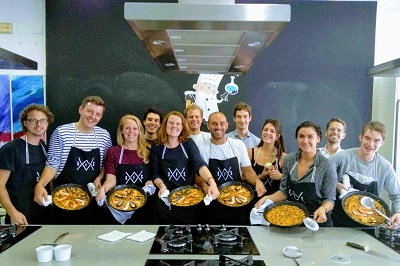 Lunch | Market visit | 2-28 pax
4 h
A big Paella pan, fresh seafood, smoky pimentón and a dash of white wine… Discover with us how to cook Spain's most famous dish! Authentic, natural, flavorful.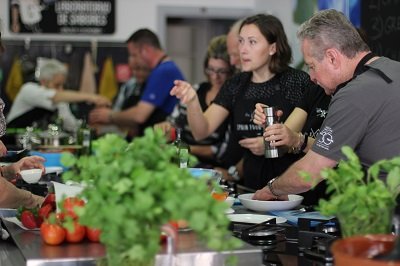 Lunch | Market visit | 4-20 pax
4 h
Care for a delicious tapa? Or two or three? Immerse yourself in our food culture by learning how to prepare (and eat) some of our most traditional and tasty tapas!
WALKING FOOD TOURS IN GRANADA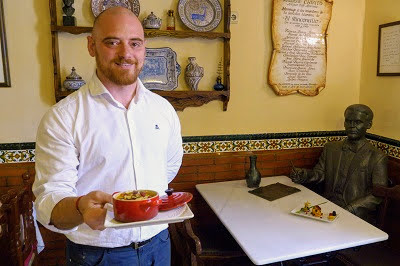 Lunch | 3-4 Stops | 2-50 pax
3,5 h
Discover how locals in Granada eat out and try some of the best foodie places in town. Enjoy delectable dishes and drinks, at the same time you learn about Granada's rich gastronomy, history and culture.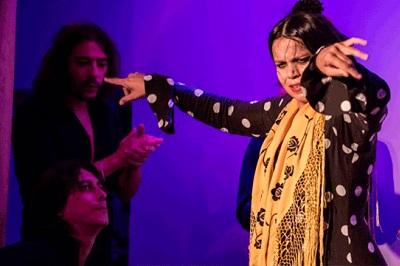 Dinner | 3 Stops | 2-50 pax
4 h
Get to know Granada's passionate flamenco culture, and taste some of the best tapas on this 4 hours Granada Flamenco and Tapas Tour!
WINE TASTING AND COOKING CLASS IN GRANADA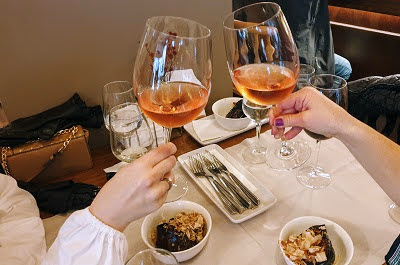 Wine | Paired Tapas | 2-30 pax
2,5 h
Join us for a fun and delicious evening and learn how Granada´s wine industry is making its way into the Spanish Gastronomic Scene!
Lunch | 3 Dishes | 2-14 pax
3 h
Discover how an authentic Spanish Paella is prepared on this Hands-on Cooking Class set inside the most typical district of Granada, the Sacromonte.
WALKING FOOD TOURS IN SEVILLE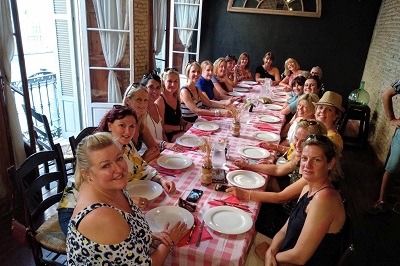 Lunch or Dinner | 3-4 Stops | 2-60 pax
3,5 h
From the unique Manzanilla en rama to the traditional choricito al infierno and even the surprising emparedado de anchoas on our tour we'll share some of our favourite tapas, local recipes, new fusion dishes and other hidden gems.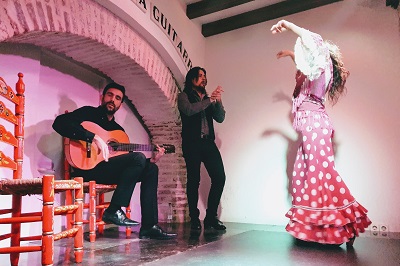 Dinner | 3 Stops | 2-60 pax
3,5 h
Have a stroll through the beautifully illuminated streets of Seville, experiencing typical food and wines from Andalusia and Fabulous Flamenco in Seville. This tour is the perfect combination of typical Andalusian food, Spanish wines and the spectacle of Flamenco dancing.
TEAM BUILDING COOKING EVENT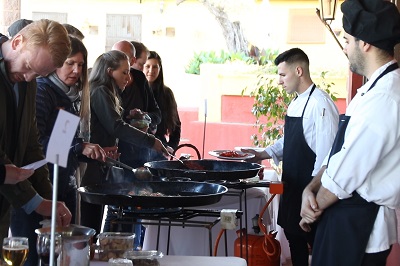 Flexible start time
3.5 h
A fun and unique way to immerse your team into the Spanish gastronomy and learn how to prepare this global icon of our cuisine. This team building event combines a cooking competition with a quality three course meal.
PICASSO MUSEUM PRIVATE VISIT AND COCKTAIL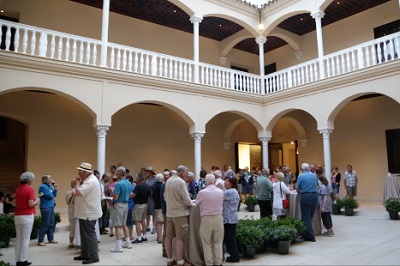 An exceptional private visit to Malaga's Picasso Museum, reserved exclusively for this event, to contemplate the works of the artist who changed the course of modern art: Pablo Picasso.
RONDA DAY TRIP & WINE TASTING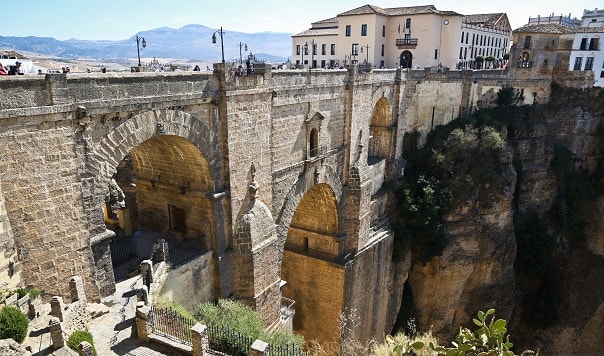 Join us on a day trip to millenary Ronda with a
wine tasting in one of the most beautiful wineries of Spain and savouring many traditional tapas.
National, Regional and Local official Tourist Boards that trust us: