COVID-19 Update- Secure a 20% discount today for your future Trip to Spain (valid 2 years) . Learn More
MALAGA FOOD TOURS
Ranked #1 Tour on TripAdvisor!
Do you believe as well that through food you can really and honestly get to know people, their destination, environment and culture?
In Spain Food Sherpas this is exactly what we are looking for- with us you will eat your way through the old town, tasting  local specialties, sampling outstanding wines and learning about Malaga's rich culture and history as you  pass by some of the most emblematic venues and hidden alleyways. We have carefully selected the best eats and route to ensure you experience Malaga off-the-beaten-track
On our walking food tours in Malaga you will discover traditional dishes that are being elaborated for generations and generations, as well as the avant-garde and innovative cuisine of Malaga.  These are real treasures that we explore visiting different genuine family-run tapas bars, ultramarinos , taverns and restaurants. Learning by savoring. What a delight!
Come join our daytime or evening food tours and experience the real Malaga!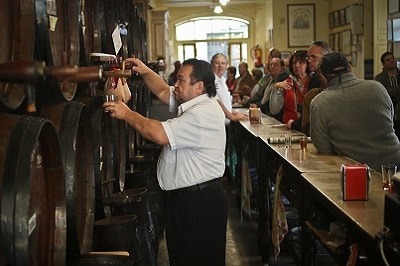 Mon-Sat. 6:30 pm | Full Dinner
3.5 h
A night on the town for wine-loving foodies. Discover Malaga from an insider's perspective by nibbling on tapas in the best local bars and taverns.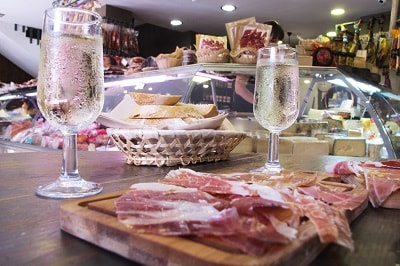 Mon-Sat. 11:00 am | Full Lunch
3.5 h
Experience Malaga the way Malagueños do by visiting the bustling Food Market, tasting hand cut Iberian ham and giving in to many mouth-watering tapas.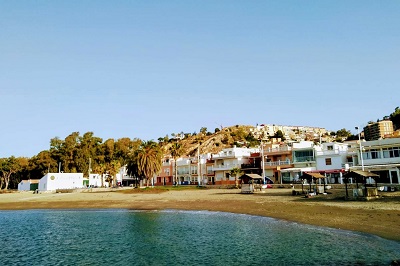 Discover with us this old fishermen's quarter, one of the most authentic and trendy places in the city and enjoy its seafood gastronomy, the flavor and history that its corners distill.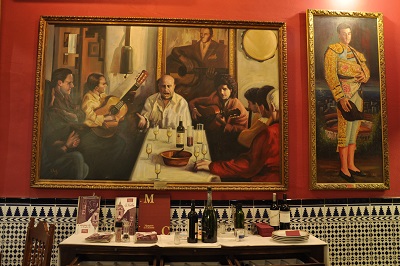 While on Sunday evenings most placesare closed, Malaga on a Sunday afternoon might just be the best time to experiece the city like a local.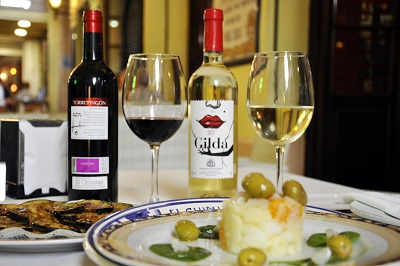 Have a special occassion to celebrate? Are you planning a  team-building event? Our Private food tours are the perfect way to get out and enjoy Malaga with your friends, family or coworkers.
FOOD TOURS IN GRANADA & SEVILLE
10% OFF ON THE SECOND BOOKING!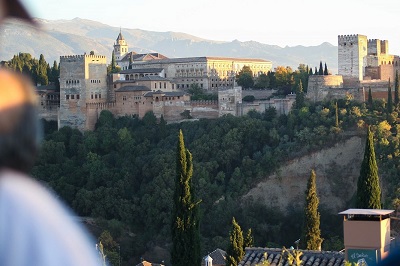 Mon-Sat. 11.am | 6 pm
3.5 h
Discover how locals in Granada eat out and try some of the best foodie places in town. Enjoy delectable dishes and drinks, at the same time you learn about Granada's rich gastronomy, history and culture.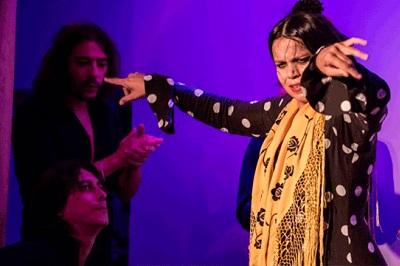 Get to know Granada's passionate flamenco culture, and taste some of the best tapas on this 4 hours Granada Flamenco and Tapas Tour!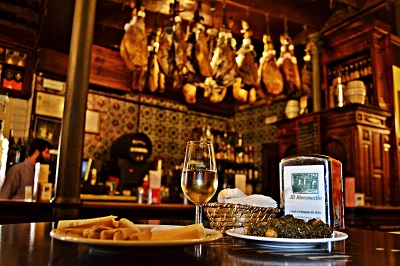 From the unique Manzanilla en rama to the traditional choricito al infierno and even the surprising emparedado de anchoas on our tour we'll share some of our favourite tapas, local recipes, new fusion dishes and other hidden gems.
  MALAGA TRAVEL GUIDE FOR FOODIES

Our Travel Guide provides you with key information and insider's tips about Malaga