Welcome to Spain Food Sherpas!
We are a local and dynamic enterprise which works very hard to show you the best of Andalusia.
We believe food is best enjoyed when put into the context of your local surrounding.
Our tours and cooking classes are not standardized, but a real reflection of the delicacies every season has to offer and the creativity of local chefs.
Our fingers are always on the pulse of the ever changing tapas and food scene in Spain.
 Let us show you this absolutely amazing world!
Discover Malaga on our Walking Food Tours as you eat your way through this ancient city's history, tasting local specialties and sampling outstanding wines. Join us for a slice of Malaga you'll never forget!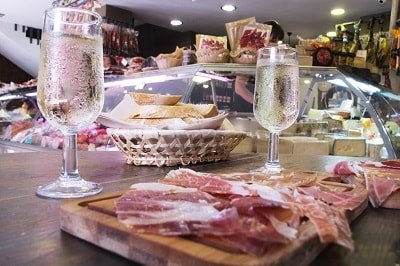 Experience Malaga the way Malagueños do by visiting the bustling Food Market, tasting hand cut Iberian ham and giving in to many mouth-watering tapas.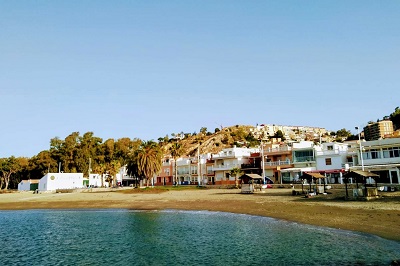 Discover with us this old fishermen's quarter, one of the most authentic and trendy places in the city and enjoy its seafood gastronomy, the flavor and history that its corners distill.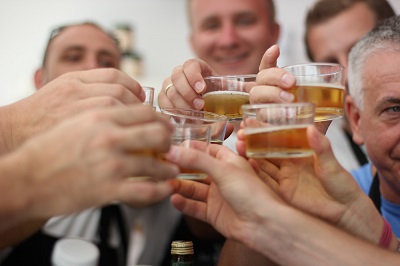 Fill your belly while exploring the highlights of Malaga's culinary and cultural treasures in a private setting.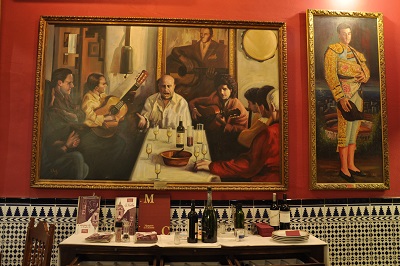 While on Sunday evenings most placesare closed, Malaga on a Sunday afternoon might just be the best time to experiece the city like a local.
From the buzzing Mercado Atarzanas (the main food market), to the specialist ultramarinos (traditional, family grocery stores), visitors learn about - and try- the best local fares.

Jane Dunford, The Guardian
You want to taste real Spanish and local food, but also learn how to prepare it? Then join us on our hands-on Cooking Courses in Malaga where our experimented Local chef will provide you with all kinds of tips and tricks to cook just like a Spanish does.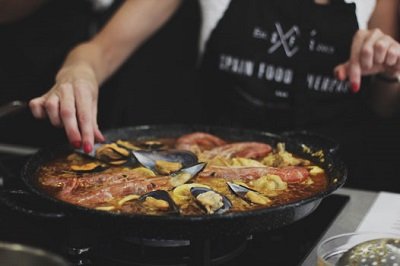 A big Paella pan, fresh seafood, smoky pimentón and a dash of white wine… Discover with us how to cook Spain's most famous dish! Authentic, natural, flavorful.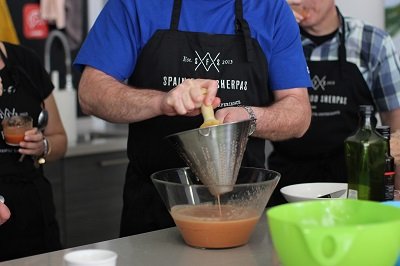 Care for a delicious tapa? Or two or three? Immerse yourself in our food culture by learning how to prepare (and eat) some of our most traditional and tasty tapas!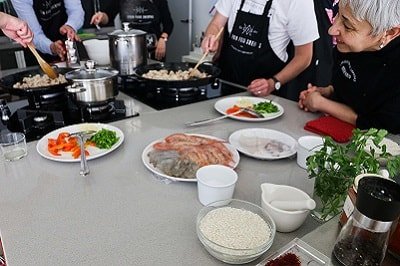 Whether it's a team-building event or a social activity, gather your family, friends and colleagues for a private cooking class at Spain Food Sherpa's Table.
Mon-Sat. 11.am | 6 pm
3.5 h
Discover how locals in Granada eat out and try some of the best foodie places in town. Enjoy delectable dishes and drinks, at the same time you learn about Granada's rich gastronomy, history and culture.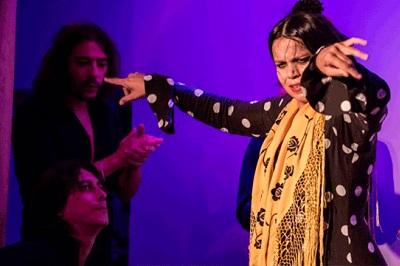 Get to know Granada's passionate flamenco culture, and taste some of the best tapas on this 4 hours Granada Flamenco and Tapas Tour!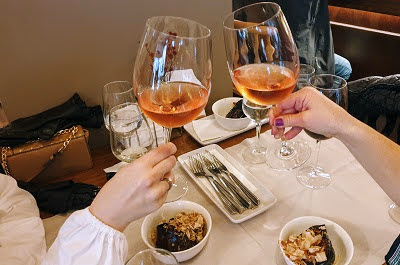 Join us for a fun and delicious evening and learn how Granada´s wine industry is making its way into the Spanish Gastronomic Scene!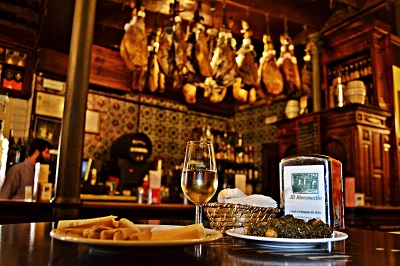 From the unique Manzanilla en rama to the traditional choricito al infierno and even the surprising emparedado de anchoas on our tour we'll share some of our favourite tapas, local recipes, new fusion dishes and other hidden gems.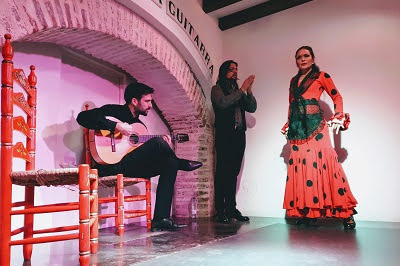 Have a stroll through the beautifully illuminated streets of Seville, experiencing typical food and wines from Andalusia and Fabulous Flamenco in Seville. This tour is the perfect combination of typical Andalusian food, Spanish wines and the spectacle of Flamenco dancing.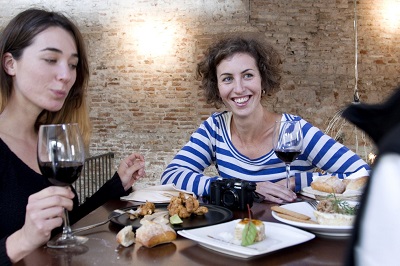 Looking for something special to do with your group in Seville? Look no further, our private food tours are a perfect way to get a taste of Seville while enjoying the company of family, friends or co-workers.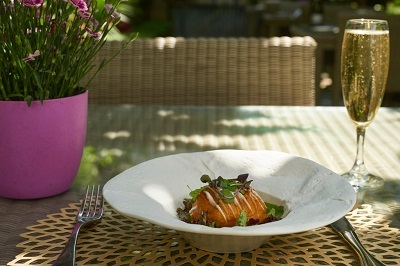 Mon-Sat. 11.am | 6:30 pm
3.5 h
Eat Your Way Around the City with the most Unesco Heritage Sites in the World like a true Cordobés.You will enjoy a range of tastings as you stroll past old churches and down the narrow streets of the historic quarter.
Food Sherpas
"Local Guides Share Cities'
Culinary Secrets"
—
JEFF GORDINER-The New York Times, July 2013