TAPAS COOKING CLASS
& MARKET VISIT
Malaga's #1 Cooking Classes on

trip

advisor
Tapas are very popular, finger licking good and a rooted tradition all over Spain. Delicious tidbits full of history we make from local, seasonal produce, straight from the Atarazanas Food Market. Get closer to our culture and learn with us how to prepare some of the best Tapas of our gastronomy!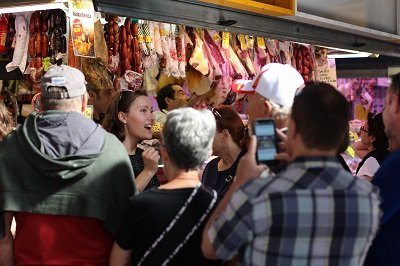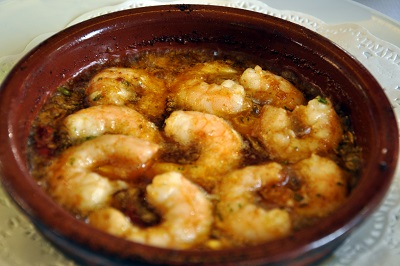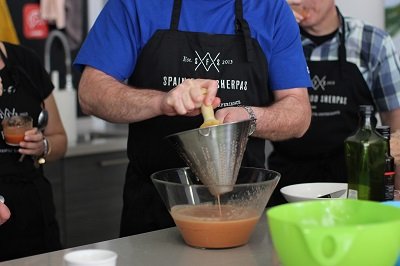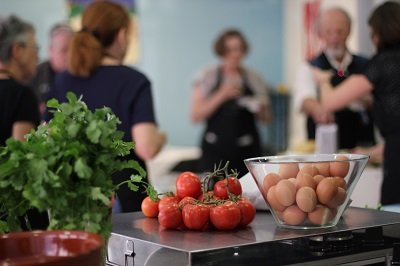 "Market and Tapas Cooking Class – not to be missed. A wonderful tour of the market (where we purchased food for our followed by a hands-on cooking"
"Cooking Class with Complete Local/Regional Experience – Best of the Best"
"A Private Cooking Class for All 10 Of Us – What better way to spend Saturday morning."
"A Cultural and Taste Sensation Once Again! – After attending and loving the Paella course I couldn't wait to do the Tapas Course at Spain Food Sherpas"
PRICE
Adult: 75€ Children under 12: 49,9€ Groups click here
Highlights include:
4 traditional Tapas
Excellent Wine from our region
Olive Oil tasting
Small Groups Classes
Expert Local Chef
Cook and Eat your own Lunch
Passionate english speaking Food Sherpa
Atarazanas Market Tour (only in the daytime Class)
Copy of our Malaga Dining Guide

10% off your next Booking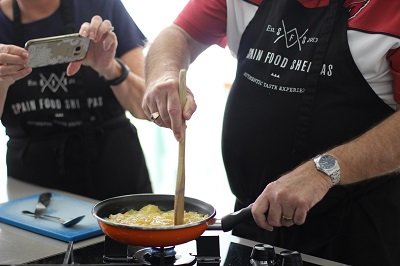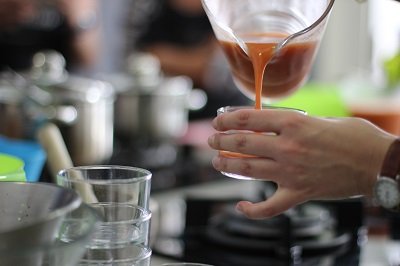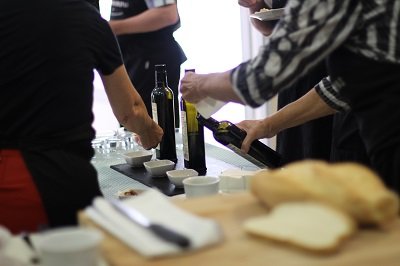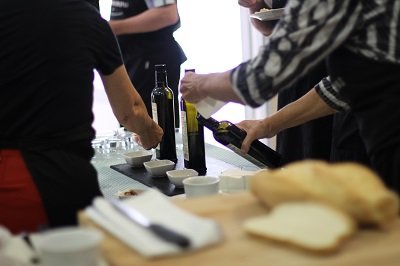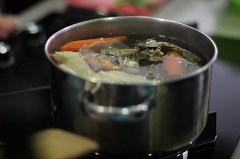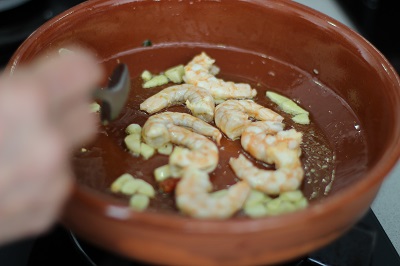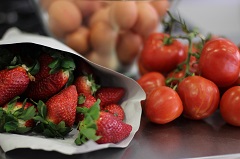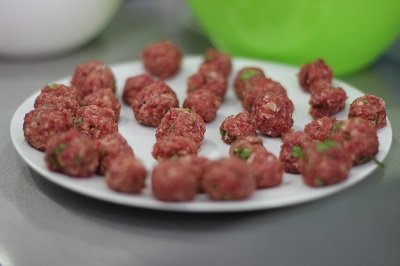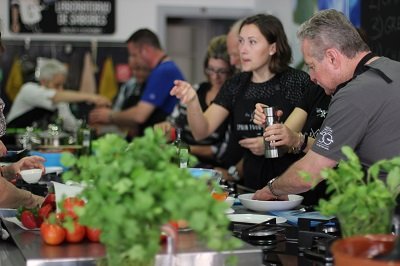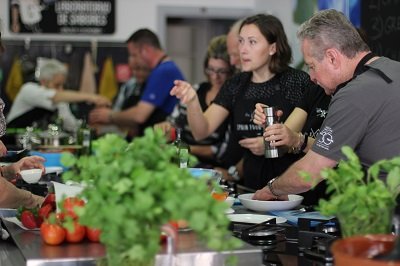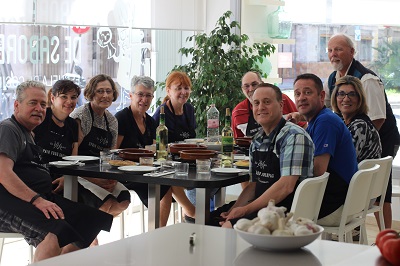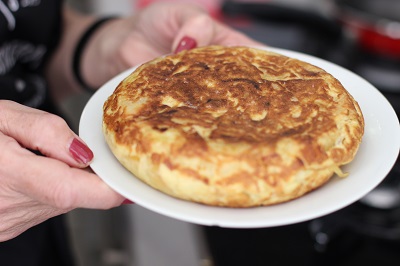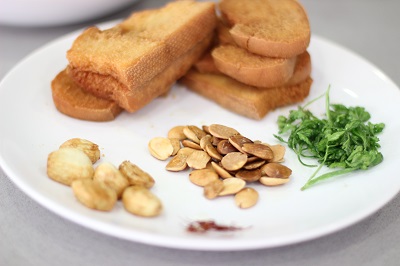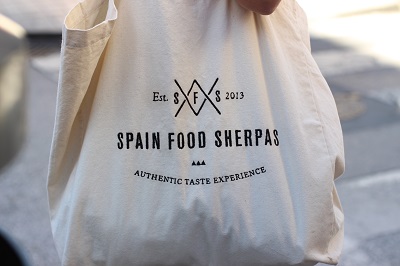 What to Expect
Refresh yourself with a sip of gazpacho, prepare a traditional almond sauce from Malaga, fry some prawns with lots of garlic and flip a spongy tortilla in a pan! Approach our Spanish food culture and learn what tapas are really all about!
Before getting started with the cooking workshop, we visit our buzzing Atarazanas Market* to discover the best seasonal and local produce. Since this is a complete gastronomic experience, it will be there where we get some of our ingredients.
Just a 5 minutes' stroll away from the market, in the Art District (SOHO), our modern and big kitchen is located. A welcoming place to feel just like at home.
There you'll enjoy tapas from the first moment on with an Extra Virgin Olive Oil Tasting of different local and award-winning olive oils, roasted almonds and our famous Aloreña olives.
Our team will teach you then how to cook traditional recipes, "classics" of our (Spanish, Andalusian and even Malagueña) gastronomy, to get one step closer to enjoy the experience and custom of "tapear".
To accompany all of these tidbits, we selected an excellent wine of our region elaborated with local grapes.
We prepare everything with fresh, local ingredients and above all, only natural condiments.
Join us in our way of eating, our traditions, and cook some delicious tapas!
*Not included in the evening Class
DIETARY RESTRICTIONS
We want everyone to be able to discover our delicious gastronomy, so we're delighted to provide tasty substitutions for vegetarians, dairy and gluten intolerant, pregnant or those who don't drink alcohol…
Substitutions must be indicated in advance at the time of ticket purchase. Please be as specific as possible (eg. vegetarian but eat fish)
Do you have more Questions? Check out our FAQs
We focus on fresh, local, seasonal and organic ingredients that have a strong connection to Malaga. Some of them, we will get together in the market.
Our chefs are professionals, "malagueños" with all their heart and, like us, defenders of the traditional, local cuisine that we try to recover and promote. 
In this relaxing atmosphere you will feel like at home, learning from local chefs and savoring some of the best regional dishes with quality ingredients.
We keep groups small and our Classes fill up fast!
OTHER ACTIVITIES YOU MIGHT LIKE: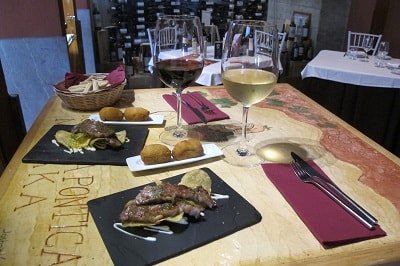 A night on the town for wine-loving foodies. Discover Malaga from an insider's perspective by nibbling on tapas in the best local bars and taverns.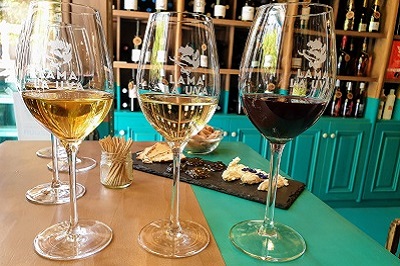 From the unique Manzanilla en rama to the traditional choricito al infierno and even the surprising emparedado de anchoas on our tour we'll share some of our favourite tapas, local recipes, new fusion dishes and other hidden gems.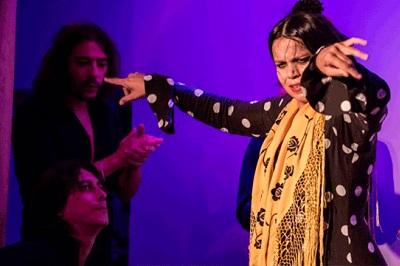 Get to know Granada's passionate flamenco culture, and taste some of the best tapas on this 4 hours Granada Flamenco and Tapas Tour!
  MALAGA TRAVEL GUIDE FOR FOODIES

Our Travel Guide provides you with key information and insider's tips about Malaga