Ranked #1 Cooking Classes in Malaga on Tripadvisor! 
Tapas are very popular, finger licking good and a rooted tradition all over Spain. Delicious tidbits full of history we make from local, seasonal produce, straight from the Atarazanas Food Market. Get closer to our culture and learn with us how to prepare some of the best Tapas of our gastronomy!
And at the end of the tour, your Sherpa will give you our exclusive Malaga Dining Guide, with all our favorite places to eat and drink in Malaga put on a handy map.
Class Times
Tue, Thu, Fri, Sat 10:30am
Duration: 3'5-4 h.
Group Discounts:
70€
4-7 people
65€
>8 people
49,9€
Children under 12 years
Highlights include:
Atarazanas Market Tour (Among 10 of the World's Best Markets according to The Guardian Readers)
4 traditional Tapas
Excellent Wine from our region
Olive Oil tasting
Small Groups Classes
Expert Local Chef
Cook and Eat your own Lunch
Passionate english speaking Food Sherpa
Copy of our Malaga Dining Guide

10% off your next Booking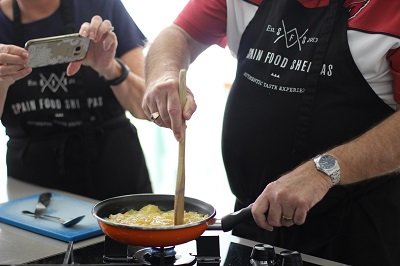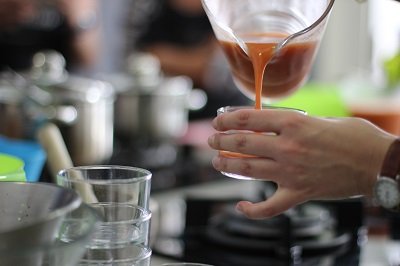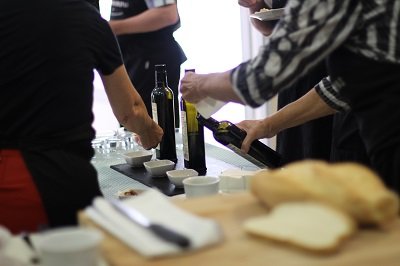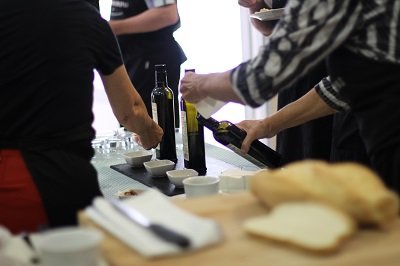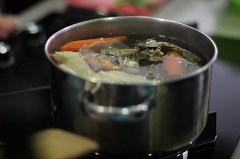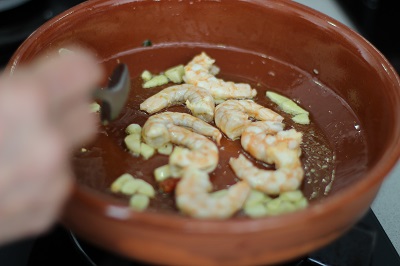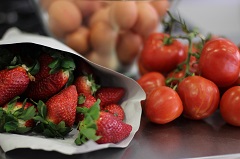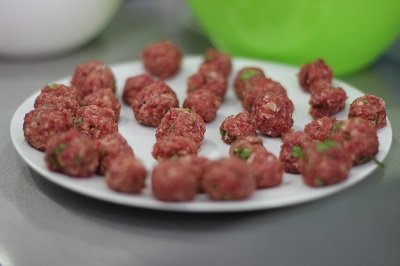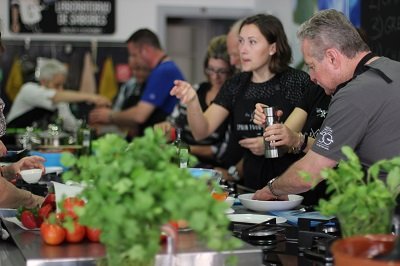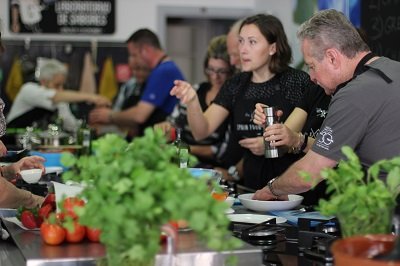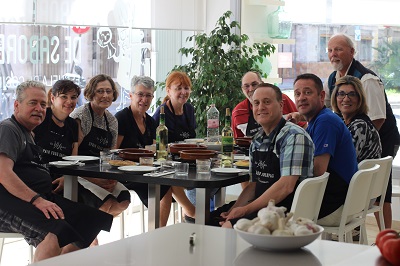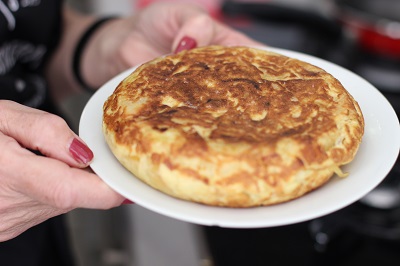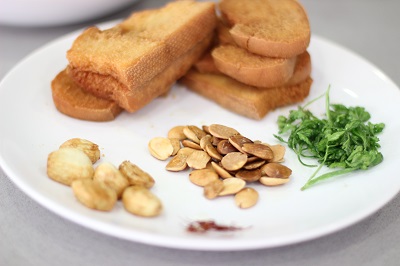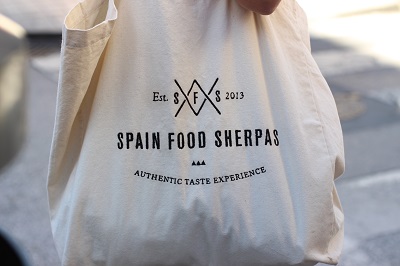 What to Expect
Before getting started with the cooking workshop, we visit our buzzing Atarazanas Market* to discover the best seasonal and local produce. Since this is a complete gastronomic experience, it will be there where we get some of our ingredients.
Just a 5 minutes' stroll away from the market, in the Art District (SOHO), our modern and big kitchen is located. A welcoming place to feel just like at home.
There you'll enjoy tapas from the first moment on with an Extra Virgin Olive Oil Tasting of different local and award-winning olive oils, roasted almonds and our famous Aloreña olives.
Our team will teach you then how to cook traditional recipes, "classics" of our (Spanish, Andalusian and even Malagueña) gastronomy, to get one step closer to enjoy the experience and custom of "tapear".
To accompany all of these tidbits, we selected an excellent wine of our region elaborated with local grapes.
We prepare everything with fresh, local ingredients and above all, only natural condiments.
Join us in our way of eating, our traditions, and cook some delicious tapas!
What People Say About Our Class
A Cultural and Taste Sensation Once Again!
A Private Cooking Class for All 10 Of Us – What better way to spend Saturday morning.
Cooking Class with Complete Local/Regional Experience – Best of the Best
OTHER  ACTIVITIES YOU MIGHT LIKE: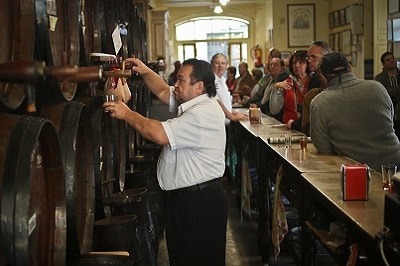 A night on the town for wine-loving foodies. Discover Malaga from an insider's perspective by nibbling on tapas in the best local bars and taverns.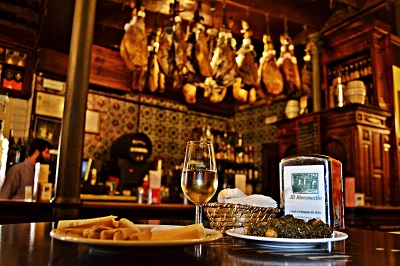 Desde la única Manzanilla en rama, las pavías de bacalao o el choricito al infierno e incluso el sorprendente montadito de anchoas y leche condensada, en nuestro recorrido, compartiremos algunas de nuestras tapas favoritas, recetas locales, nuevos platos de fusión y otras joyas desconocidas para la mayoría.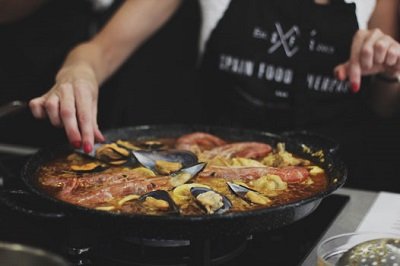 A big Paella pan, fresh seafood, smoky pimentón and a dash of white wine… Discover with us how to cook Spain's most famous dish! Authentic, natural, flavorful.