TEAM BUILDING COOKING EVENT
The Paella Cooking Challenge is a fun and unique way to immerse your co-workers/team into the Spanish gastronomy and learn how to prepare this global icon of our cuisine.  This team building event combines a cooking competition with a quality three course meal.
Put on your aprons and learn with us how to prepare an authentic Spanish Paella!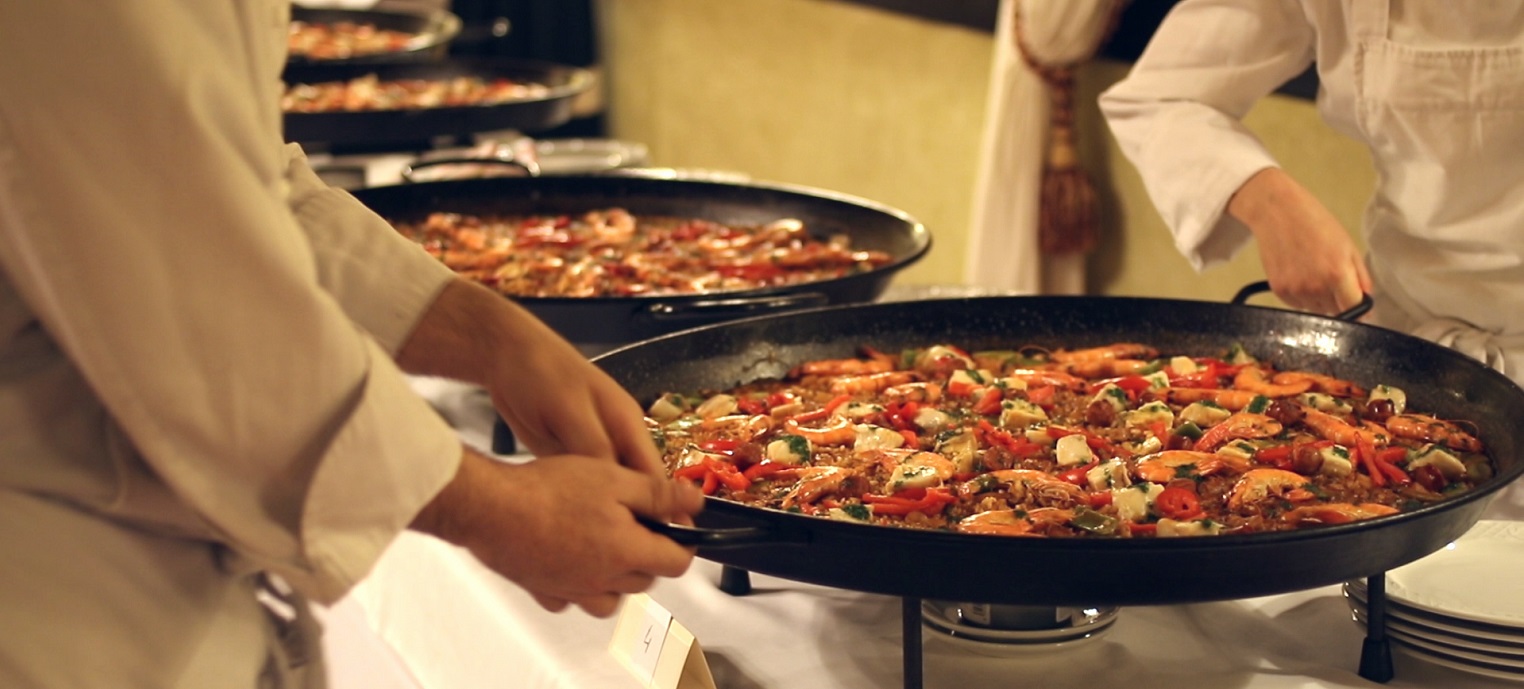 Andalusian State, 20 kms away from Malaga
Beach club in Marbella
"Cortijo" with bullring in Alhaurin El Grande
Highlights include:
Pre-dinner cocktail with canapes served during the cooking process
Three course meal
One chef – assistant per team
Service during entire activity (waiters, etc)
Paella cooking challenge
Cook and Eat your own Paella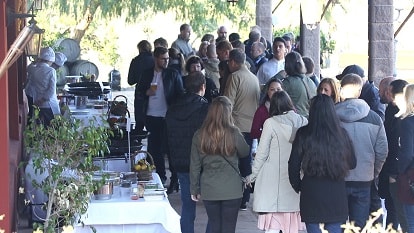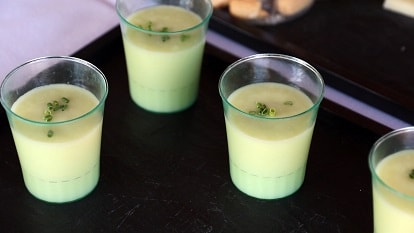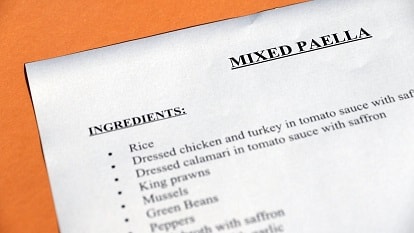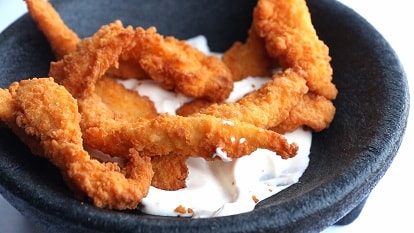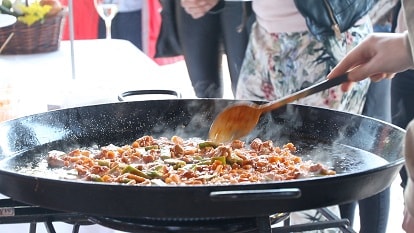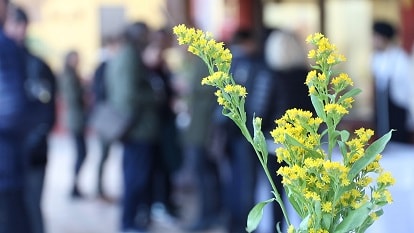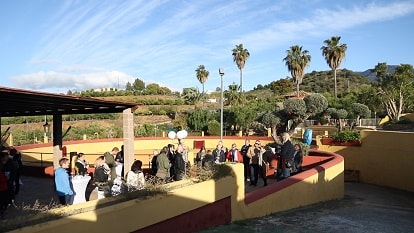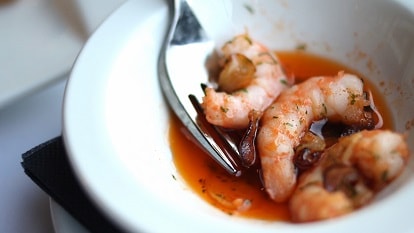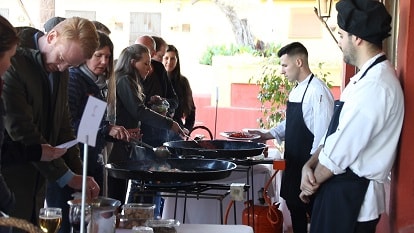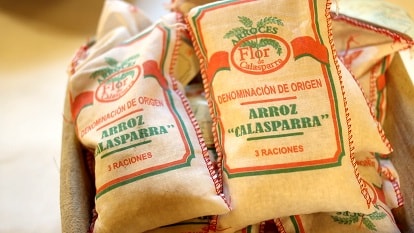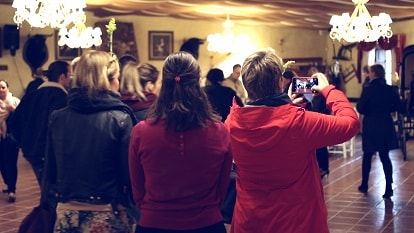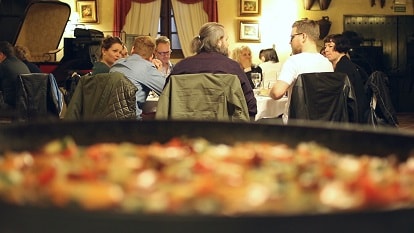 What to Expect
The Paella Cooking Challenge can take place at a  wonderful beach club in Marbella or at a "finca" with its own bullring near Malaga. Beginnig with a welcome briefing and welcome pre dinner cocktail with appetizers served during the competition, participants are divided in smaller groups of maximum 10.

Each goup will have to prepare their own Paella under the tutelage of an experienced chef. Once the Paella is ready, then everyone can sit down at the table and enjoy a full three course meal that includes the labor of their work!
After dinner the head chef will decide which one was the best Paella and present the prize to the winning team.
The Cocktail normally consists of:
Iberic ham & cheese
"Langostinos gabardina" (Spanish king prawns dumplings)
Fried chicken strips with "ali oli"
Croquettes
Fish fritters
Olives
Drinks: Wine, Cava, Beer and Soft Drinks
Starters at the center of the table:
Salad with truflle vinaigrette
Shellfish croquetes with fried onion
Clams in green sauce
Marinated dogfish
Main course
Abanda paella or Mixed paella or Meat & vegetables paella
Dessert
Vodka & Lemon sorbet
Coffee
Drinks during dinner:
White wine Mediterranean
Red Wine Dominio D ́Adirá (Ronda)
Beer, Soft Drinks
Sangria Contest
Customized chef hats and aprons
Open bar
Live music, dj, etc…
Flamenco show
Transport
DIETARY RESTRICTIONS
We want everyone to be able to discover our delicious gastronomy, so we're delighted to provide tasty substitutions for vegetarians, dairy and gluten intolerant, pregnant or those who don't drink alcohol…
If you have any other allergy or preference, we will try our best to suit the tour to your needs.
Restrictions must be indicated in advance at time of ticket purchase.
Do you have more Questions? Check out our FAQs
OTHER ACTIVITIES YOU MIGHT LIKE: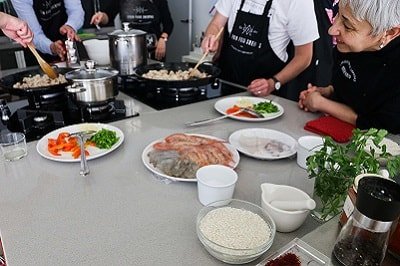 Whether it's a team-building event or a social activity, gather your family, friends and colleagues for a private cooking class at Spain Food Sherpa's Table.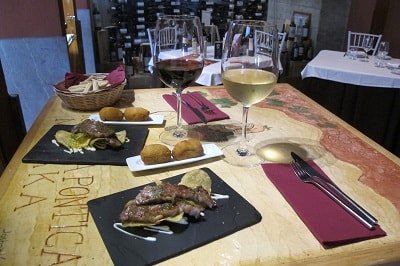 A night on the town for wine-loving foodies. Discover Malaga from an insider's perspective by nibbling on tapas in the best local bars and taverns.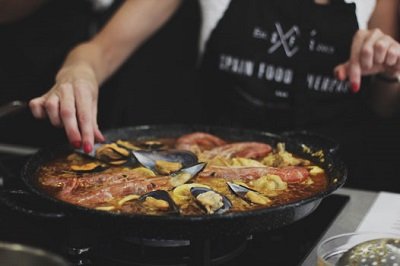 A big Paella pan, fresh seafood, smoky pimentón and a dash of white wine… Discover with us how to cook Spain's most famous dish! Authentic, natural, flavorful.