Join us on a culinary adventure to this ancient city where artists like Ernest Hemingway, Orson Welles or Rainer Maria Rilke got inspired  and carried away by its beauty.
Immerse yourself in the cultural splendor of Ronda, stroll through the old town as you pass by some of the most impressive monuments.
Taste some of the best wines of the region in a winery with breathtaking views and discover Ronda's flavorful local gastronomy.
The groups are always small and intimate to ensure a tour of Ronda's cultural, historical and culinary "hotspots" without stress, but much authenticity.
Highlights include:
Typical andalusian breakfast
Private visit to a 16th century convent
Tasting of 3 wines paired with iberian cold cuts and cheese
Guided walk through Ronda's old Town
Selection of  traditional tapas in off-the-beaten path restaurant
Passionate english speaking Food Sherpa
Pickup and Drop off at the meeting point
About this Trip
Private Trip
Mon-Sat  9am
Duration: 9 h.
Minimum of 10 adults required.
99€
Adolescent 13-17 years
Meeting Point
Pick up and Drop Off at your Hotel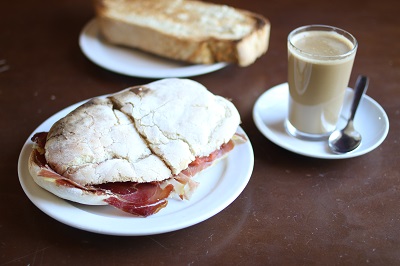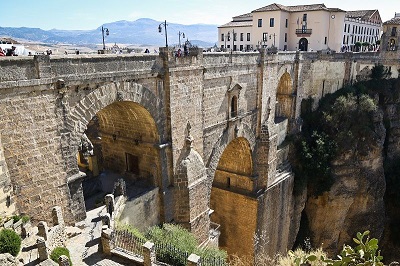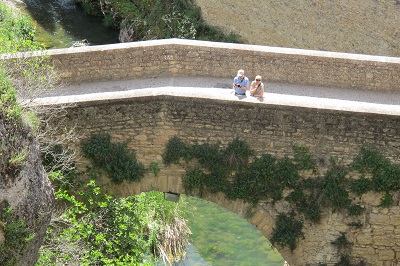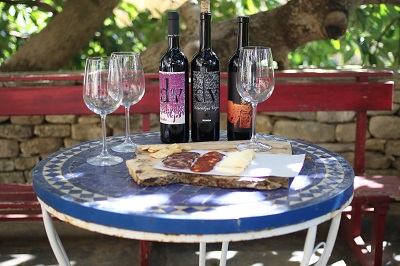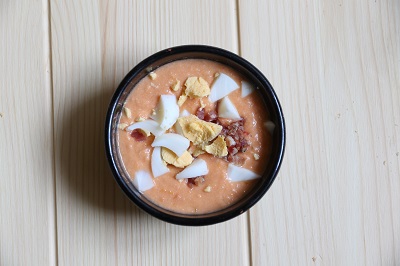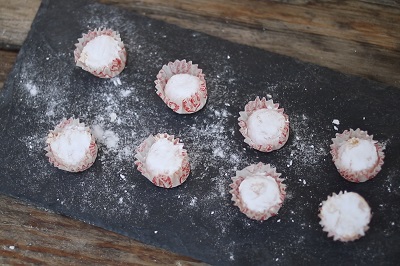 What to Expect
This trip starts in an unbeatable way: with an authentic and traditional Andalusian breakfast of "molletes" bread and "zurrapa" at a "Mesón" bar from 1958, on a stop halfway to our destination Ronda.
Before we arrive to the old town of Ronda, we discover the basics principles of wine tasting in "Descalzos Viejos", a winery which was build in a convent of the sixteenth century that is located in an incomparable and beautiful setting on the ledge of the Ronda gorge (El Tajo). During almost 2 hours the owners of the bodega and our specialized staff will explain to you everything about their history, terroir, gardens and convent itself, as well as their wines of course. In this friendly and casual, yet exclusive gathering, you will taste some of the best wines of Andalusia, accompanied by an appetizer of high quality cold cuts and cheese.
After that it's time to enter the city of Ronda, where we accompany you to discover the flavorful local gastronomy by tasting tapas such as homemade oxtail croquettes, local stuffed mushrooms, Ronda's blood sausage, "migas" or meat, grilled in a firewood oven.
For dessert, some delicious "Yemas del Tajo". Ronda's egg yolk specialty, directly from the bakery!
On this tour of one of the most interesting cities in Andalusia, we will visit the historic center of millenary Ronda, discovering its different neighborhoods. And, of course, enjoy the spectacular views of the "Tajo de Ronda".
Wonderful Wine and Food Experience.
"Run don't walk to take advantage of this really special vineyard tour and traditional Spanish food experience in Ronda. Simone was a fount of knowledge and a delightful guide. Can't wait for our next Food Sherpa trip. "
Karlsabo, TripAdvisor.