Discover what our buzzing Atarazanas Food Market has to offer, try some of the best tapas in town and learn about Malaga's rich History and Culture!
Tour Times
Mon-Sat 11am
Duration: 3-3'5 h.
59€
Adolescent 13-17 years
Excellent experience.

"The tour is well done. Not only is the tour focused on food, tapas, and wine but the locations
of each place gives you a tour of Malaga which is and additional value. Felipe was
wonderful and attentive. Great job. Will absolutely recommend."
Great tasting tour!

"Great food tour with our guide, Javi. I was traveling solo but there was a fun group of us. I think there was 10 total in our party. There were 4 stops (including the market) and the food and wine was all excellent. I am allergic to fish but they were able to work with that, and my food was excellent. Javi also shared some favorites in Malaga, for those that had more time."
"Loved the market. We felt as if we were on a Rick Stein TV programme. Javi explained the food and drinks and we will use that on our next visit. Great welcomes from the stall holders. We have been to the market many times but this, by far, was the best experience.
Javi was very knowledgeable and answered all queries and our group of 9 was cosmopolitan and interesting. The food was delicious and there were local drinks and the different places varied and interesting."
Frequently Asked Questions
OTHER  ACTIVITIES YOU MIGHT LIKE: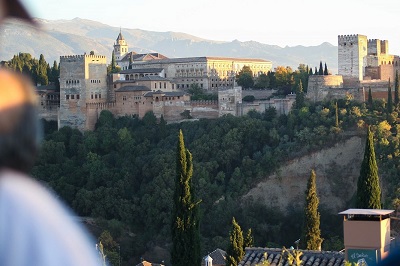 Mon-Sat. 11.am | 6:30 pm
3.5 h
Discover how locals in Granada eat out and try some of the best foodie places in town. Enjoy delectable dishes and drinks, at the same time you learn about Granada's rich gastronomy, history and culture.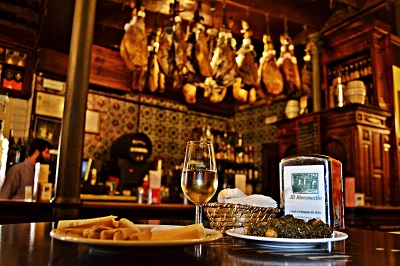 From the unique Manzanilla en rama to the traditional choricito al infierno and even the surprising emparedado de anchoas on our tour we'll share some of our favourite tapas, local recipes, new fusion dishes and other hidden gems.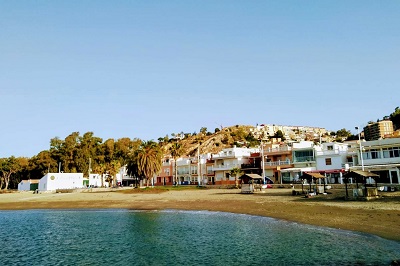 Discover with us this old fishermen's quarter, one of the most authentic and trendy places in the city and enjoy its seafood gastronomy, the flavor and history that its corners distill.