TASTE OF MALAGA TAPAS TOUR

5 Stars rated on TripAdvisor
Local Places. Local Food. Local People
On our 4 hours Taste of Malaga Tapas Tour food lovers have the opportunity to discover the traditional products, dishes and hidden treasures of Malaga.
Savor local style marinated olives, sip wine elaborated artisanal from our region, visit the market stalls and meet the local merchants, have something to nibble with fried "boquerones" fish in the very heart of the market where you can also buy it fresh. Delight yourself with some Iberian ham, cut by hand at the moment by a dependent of a charming family-owned store and explore locally made specialties and tapas as you eat your way through Malaga's old town!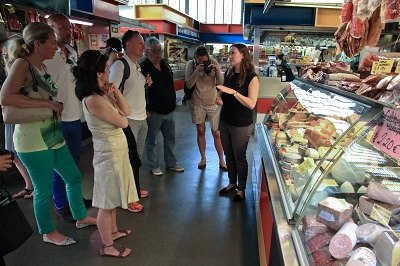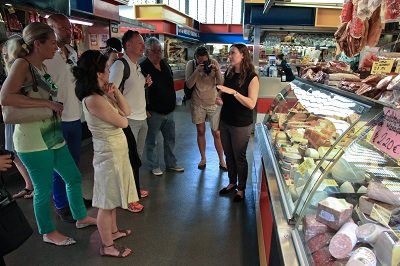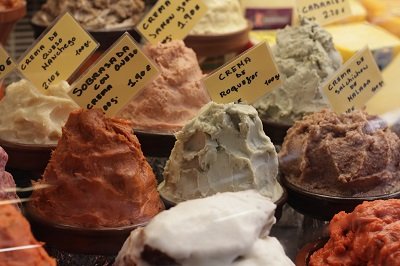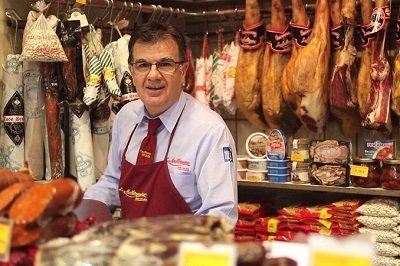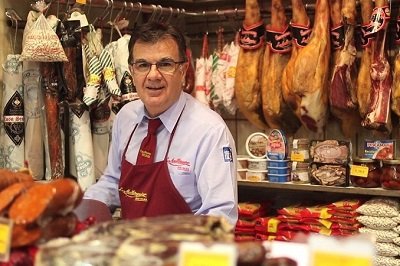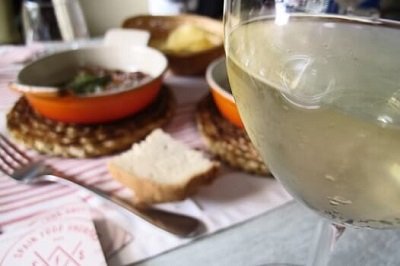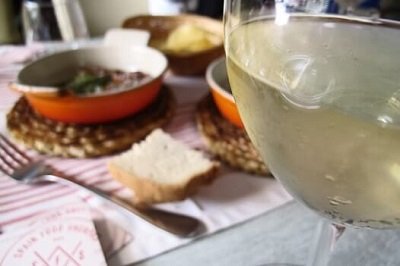 TIME
 Daily Mo-Sat at 11:00 am.
Duration: 3.5-4 h.
PRICE
 58€ per adult.
30€ children under 16.
INCLUDES

7 foodie hot spots
14+  tapas, bites & drinks
Iberian Ham tasting
Atarazanas market tour
 Highlights
7 family-run business, tapas bars, restaurants and foodie hot spots
Become a market insider with the help of our expert guides
A well-loved by locals Deli home to the best iberian hams in the city
The tapas bar "where locals go to eat Málagan specialties" as highlighted in the NY Times
Malaga's contemporary cuisine in Taberna Uvedoble
Tour Description

If you want to discover what our buzzing Atarazanas food market has to offer and try some of the best tapas in town, then this is your tour! Savor delectable dishes and drinks, at the same time you learn about Malaga's rich (food) history and culture, passing by some of its most emblematic sites and culinary hotspots.
Our Tapas Tour starts with a visit to the famous Atarazanas Market, where you can enjoy its beautiful colors and flavors and experience the diverse, seasonal products of our region. Meet their stand holders and taste some of its best produce- true locally made specialties.
You will learn how to distinguish 3 different types of "Jamón Serrano", including our worldwide famous and highly appreciated Iberian Bellota ham, acorn (and chestnut!) fed from Malaga.  Awake your senses and enjoy this hand-cut delicatessen in a small, family-run specialty store.
But not only traditional tapas reflect our local gastronomy, but also the ones with a modern twist, although always inspired by autochthonous ingredients and authentic recipes. A good example is the mouth-watering Pil- Pil Prawns Wrap of our friend Willy from Uvedoble.
Throughout the whole activity you will be guided by a member of our team, a so called Food Sherpa, who is an expert in our culture and has intimate knowledge of the Malaga's best-kept foodie secrets.
Don't miss this opportunity to experience the best places to eat in Malaga and to discover hidden gems that even locals don't know about!
DIETARY RESTRICTIONS
We want everyone to be able to discover our delicious gastronomy, so we're delighted to provide tasty substitutions for vegetarians, dairy and gluten intolerant, pregnant or those who don't drink alcohol…
If you have any other allergy or preference, we will try our best to suit the tour to your needs.
Restrictions must be indicated in advance at time of ticket purchase.
Do you have more Questions? Check out our FAQs
"Amazing food tour through historic Malaga"
"Excellent tour that is worth the time and money!!!"
"Tapas tour great way to find foodie gems"
"Fantastic tour of the culinary Malaga"
We are "malagueños" and love to eat! That's why we would only take you to places that totally convince us and where we go with our friends and families. No tourist traps
Not all Tours are created equal. Our tours are not standardized, but a real reflection of the delicacies every season has to offer and the creativity of our chefs. We took much time and effort in designing the tours so you can enjoy delicious treats, discover hidden places and submerge in our (food) culture in local hideaways.
Feel welcome and like a local. We have great friendships and exclusive partnerships with restaurants, taverns and market vendor.
Expert foodie guides. Our guides attended a special training on Gastronomic Tourism promoted by the Provincial Council of Malaga. They truly are real professionals and experts on local cuisine!
Much more than wonderful food in interesting places.There's more to it- it's about the attitude, about getting a bit closer to our authentic culture and real people!
Why our Taste of Malaga Tapas Tour? It's a fascinating journey through the history of Malaga's gastronomy. From fresh produce in the market to traditional dishes or even modern day, contemporary delicacies.
SOME FRIENDS AND PARTNERS YOU'LL MEET ALONG THE WAY:
*Because we work with family-run businesses tour stops and tastings may change slightly to reflect seasonal produce and availability.
OTHER  ACTIVITIES YOU MIGHT LIKE: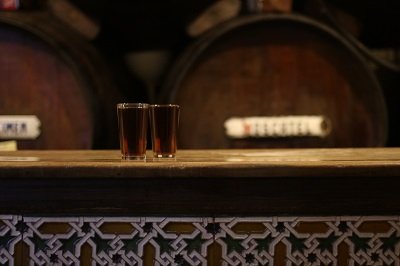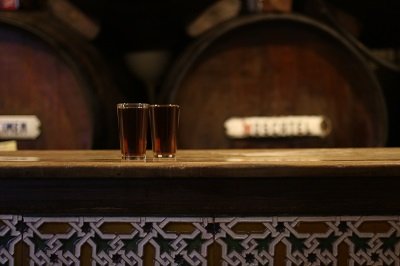 MALAGA WINE & TAPAS EVENING TOUR
A night on the town for wine-loving foodies. Discover Malaga from an insider's perspective by nibbling on tapas in the best local bars and taverns.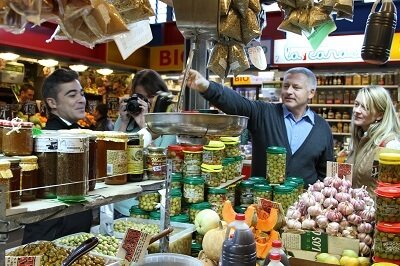 MARKET VISIT & SPANISH APPETIZER
Stroll through one of the most beautiful markets in Spain, tasting a selection of local delicacies and sampling typical Spanish appetizers in a locally-owned establishment.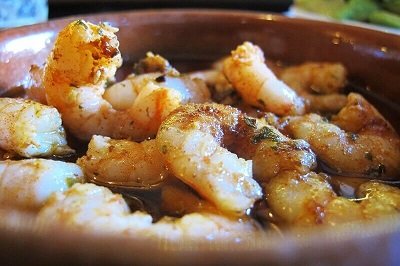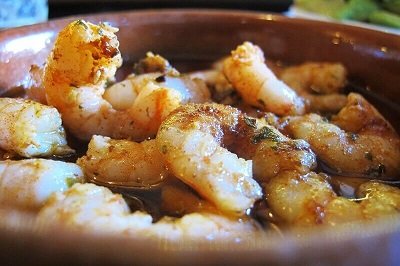 TAPAS COOKING CLASS & MARKET VISIT
Care for a delicious tapa? Or two or three? Immerse yourself in our food culture by learning how to prepare (and eat) some of our most traditional and tasty tapas!
MALAGA TRAVEL GUIDE FOR FOODIES

Our Travel Guide provides you with key information and insider's tips about Malaga