TASTE OF MALAGA TAPAS TOUR

Local Places. Local Food. Local People
The Tapa is a mandatory reference in Spanish cuisine. It is a popular, out on the street custom, which reflects the living image of a traditional and flavorful history. We would like you to meet small paradises difficult to get to in the culinary map of Malaga. Our sherpas will take you on a 3,5 hours tapas tour that drifts away from the standard itineraries, where small artisans, grocers, and chefs will share their personal stories and their passion for food.
In this Taste of Malaga Tapas Tour, conceived as a type of "restaurant hopping" very commonly done in the everyday life of locals, you will savor a great variety of creative, surprising and delicious tapas in many different prestigious establishments as you you eat your way through Malaga's old town!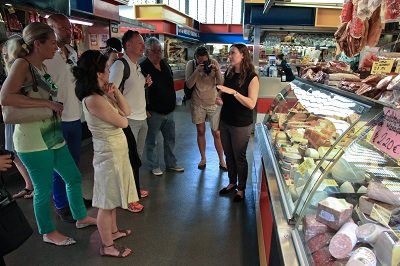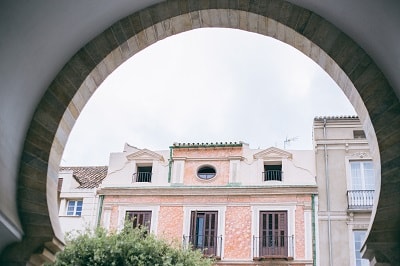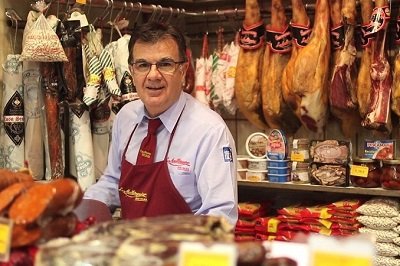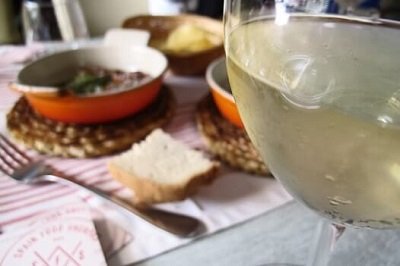 "Amazing food tour through historic Malaga"
"Excellent tour that is worth the time and money!!!"
"Tapas tour great way to find foodie gems"
"Fantastic tour of the culinary Malaga"
PRICE
61€ Adult from 18
45€ Adolescent 13-17 years
35€ Child under 12 years
Highlights include:
7 foodie hot spots
Atarazanas central market tour
Iberian Ham tasting
14+ tapas, bites & drinks (Full Lunch)
Small group (10 person max)
Pass by the most emblematic cultural venues of Malaga. Click here to see the gallery
Passionate English speaking Food Sherpa
Copy of our Malaga Dining Guide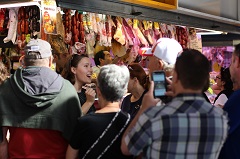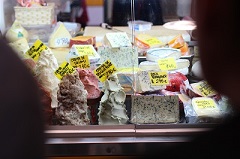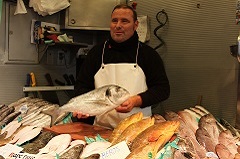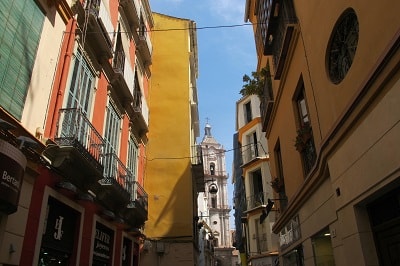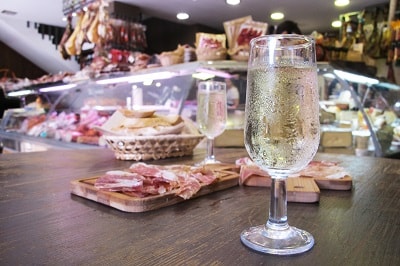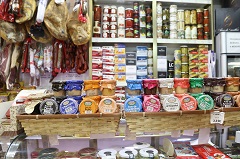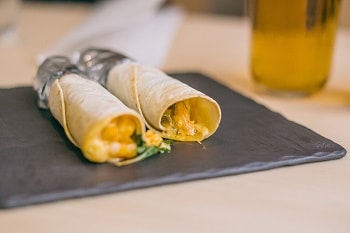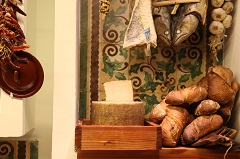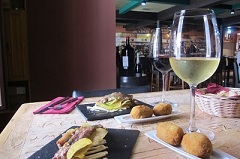 What to Expect
If you want to discover what our buzzing Atarazanas food market has to offer and try some of the best tapas in town, then this is your tour! Savor delectable dishes and drinks, at the same time you learn about Malaga's rich (food) history and culture, passing by some of its most emblematic sites and culinary hotspots.
Our Tapas Tour starts with a visit to the famous Atarazanas Market, where you can enjoy its beautiful colors and flavors and experience the diverse, seasonal products of our region. Meet their stand holders and taste some of its best produce- true locally made specialties.
You will learn how to distinguish 3 different types of "Jamón", including our worldwide famous and highly appreciated Iberian Bellota ham, acorn (and chestnut!) fed from Malaga.  Awake your senses and enjoy this hand-cut delicatessen in a small, family-run specialty store.
But not only traditional tapas reflect our local gastronomy, but also the ones with a modern twist, although always inspired by autochthonous ingredients and authentic recipes. A good example is the mouth-watering Pil- Pil Prawns Wrap of our friend Willy from Uvedoble.
Throughout the whole tour you will be guided by a member of our team, a so called Food Sherpa, who is an expert in our culture and has intimate knowledge of the Malaga's best-kept foodie secrets.
Don't miss this opportunity to experience the best places to eat in Malaga and to discover hidden gems that even locals don't know about!
And at the end of the tour, your guide will give you our exclusive Malaga Dining Guide, with all our favorite places to eat and drink in Malaga put on a handy map.
PRIVATE TOUR >
DIETARY RESTRICTIONS
We want everyone to be able to discover our delicious gastronomy, so we're delighted to provide tasty substitutions for vegetarians, dairy and gluten intolerant, pregnant or those who don't drink alcohol…
If you have any other allergy or preference, we will try our best to suit the tour to your needs.
Restrictions must be indicated in advance at time of ticket purchase.
Do you have more Questions? Check out our FAQs
We are "malagueños" and love to eat! That's why we would only take you to places that totally convince us and where we go with our friends and families. No tourist traps
Not all Tours are created equal. Our tours are not standardized, but a real reflection of the delicacies every season has to offer and the creativity of our chefs. We took much time and effort in designing the tours so you can enjoy delicious treats, discover hidden places and submerge in our (food) culture in local hideaways.
Feel welcome and like a local. We have great friendships and exclusive partnerships with restaurants, taverns and market vendor.
Expert foodie guides. Our guides attended a special training on Gastronomic Tourism promoted by the Provincial Council of Malaga. They truly are real professionals and experts on local cuisine!
Much more than wonderful food in interesting places.There's more to it- it's about the attitude, about getting a bit closer to our authentic culture and real people!
Why our Taste of Malaga Tapas Tour? It's a fascinating journey through the history of Malaga's gastronomy. From fresh produce in the market to traditional dishes or even modern day, contemporary delicacies.
*Because we work with family-run businesses tour stops and tastings may change slightly to reflect seasonal produce and availability.
OTHER  ACTIVITIES YOU MIGHT LIKE: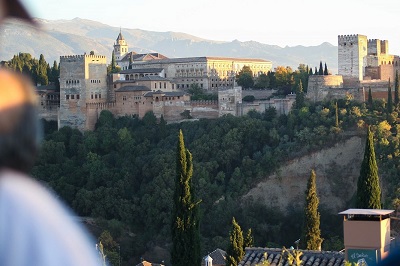 Mon-Sat. 11.am | 6:30 pm
3.5 h
Discover how locals in Granada eat out and try some of the best foodie places in town. Enjoy delectable dishes and drinks, at the same time you learn about Granada's rich gastronomy, history and culture.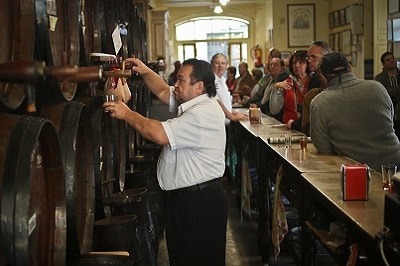 A night on the town for wine-loving foodies. Discover Malaga from an insider's perspective by nibbling on tapas in the best local bars and taverns.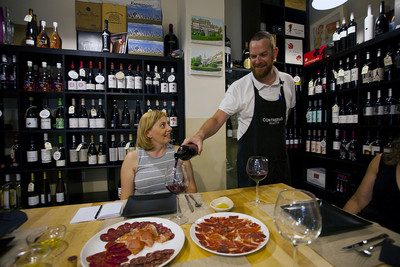 Join us for a fun and delicious evening and learn how Granada´s wine industry is making its way into the Spanish Gastronomic Scene!
  MALAGA TRAVEL GUIDE FOR FOODIES

Our Travel Guide provides you with key information and insider's tips about Malaga