Much more than a food tour
On our 3.5 hour Taste of Granada Tour, you'll have the opportunity to discover the best food at local hidden eateries,  meet the wonderful people behind these traditional and modern dishes and listen to their fascinating stories.
Have a stroll through the beautiful city centre, tasting a selection of locally made specialties paired with delicious wines. From local style ham cured in the mountains, to dry fruits and nuts in one of the oldest ultramarinos (grocery shops) in Spain to traditional Granada tapas in a charming family-owned restaurant you'll enjoy delectable dishes and drinks as you learn about Granada's rich history and culture.
During the entire itinerary, a local Food Sherpa who is an expert and passionate about our culture and local cuisine will share anecdotes, details about life in the city and insider tips for the rest of your stay.
After the tour, you'll be left full and feeling like a true insider!
Highlights include:
4 Foodie Hotspots
Full Lunch/Dinner
Become a Granada insider
Drink local wine in one of the Oldest bodegas in town.
Granadas traditional cuisine and Poets corners at Restaurante Chikito
Small group (10 person max)
Passionate English speaking Food Sherpa

Copy of our Granada Dining Guide

10% off your next Booking

¡
Food, Wine, History & Fun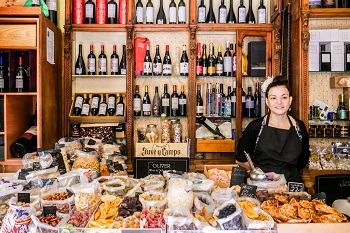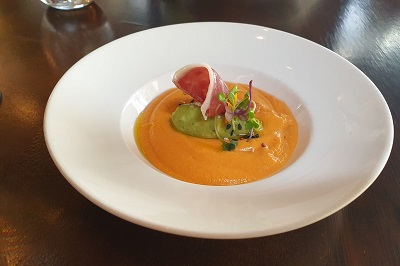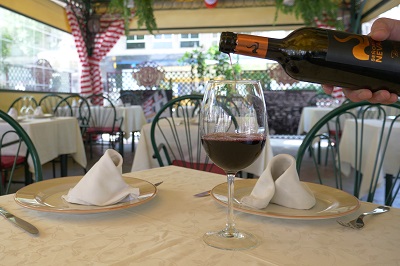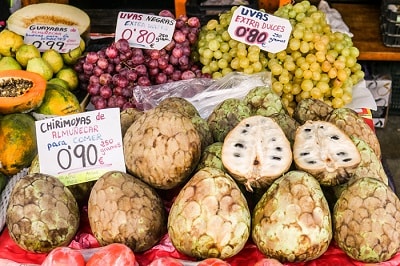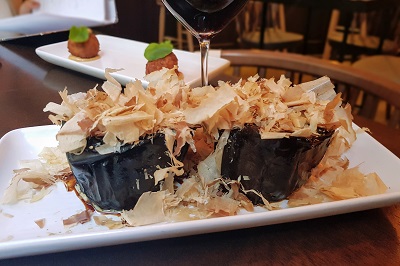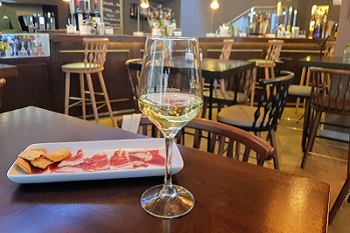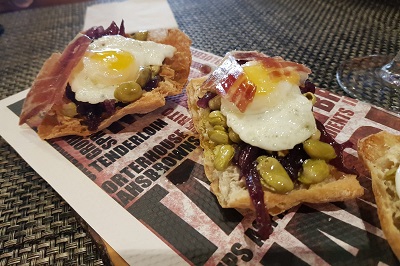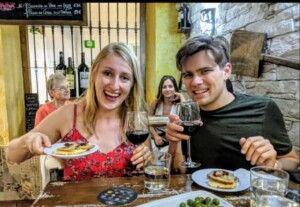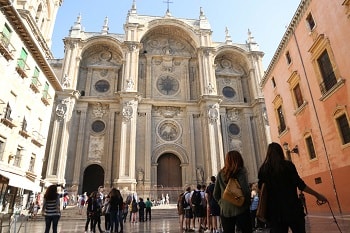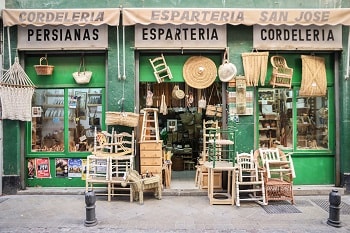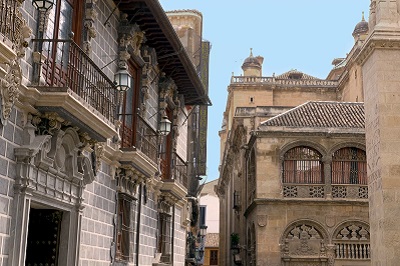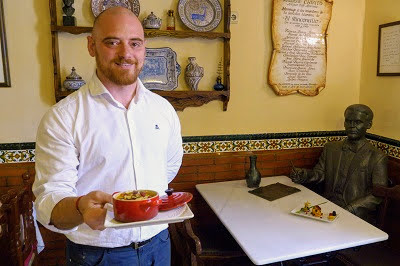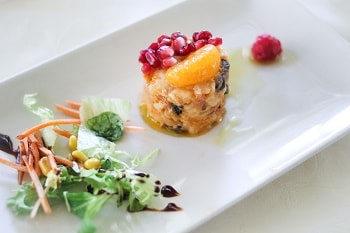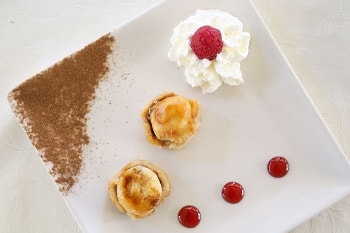 What to Expect
Discover the local ham, wines, and typical dishes of Granada on a 3.5-hour walking tour. Learn about the most traditional foods produced in Granada province with your knowledgeable foodie guide.
Hear about Sephardic, Berber, Nasrid, and even Roman influences in Granada's cuisine. Learn how ham is cured in the Alpujarra mountain villages, and dried with the fresh Sierra Nevada air. Taste different hams, Serrano from Granada and the prestigious Iberian ham produced in Andalusia.
Taste some of the local drinks such as Tinto de Verano and  Wines produced in the local Granada D.O.P region. See one of the oldest taverns in Granada and soak up the atmosphere of the city through its cuisine.
Indulge in traditional tapas that reflect our local gastronomy, created with autochthonous ingredients and authentic recipes. Taste then in a well-loved by locals place to experience the art of tapear. It's a hidden tavern that lives an intense hustle and bustle, a constant coming and going of people who know that they will find what they are looking for there: for example their homemade vermouth or their hearty tapas.
The Tour ends in a mythical place of Granada's gastronomy, whose owner Dani describes as "a site that is a bit of everyone and a lot of Granada". It is located in the same facilities as Café Alameda years ago, the one that was frequented by Federico García Lorca and Manuel de Falla.
Their dishes are based on traditional food, such as the exquisite remojón granadino, or dishes made with locally produced vegetables such as beans, asparagus or artichokes from the Vega de Granada.
Throughout the whole activity you will be guided by a member of our team, a Food Sherpa, an expert in our local culture. A person with a deep knowledge of the best-kept foodie secrets of Granada.
Don't miss this opportunity to experience the best places to eat in town and to discover hidden gems that even locals don't know about!
*Tastings and Tour stops are likely to change to reflect seasonal produce, and our partners availability.
Frequently Asked Questions
What People Say About Our Tours
"Unlock the hidden gems and history of Granada's famous tapas."

I really enjoyed this experience, I went with a friend but as the groups are small and intimate it would also be great for someone visiting by themselves.
"This is a MUST for anyone visiting Granada! "

A highlight for us was visiting one of Spain's oldest shops selling dried fruits and an amazing selection of nuts, along with tasting Granada's award-winning tapas.