Local Places. Local Food. Local People
At an elegant restaurant taste some of the best Spanish wines paired with delicious tidbits.
From local Granada wines, to refreshing whites produced in the North of Spain. You will really get to experience the contrasts in the Spanish wine scene.
This experience offers tastiest treats such as locally grown mango and avocado in the first dish, award winning cheeses from Granada and other local specialties.
And at the end of the Class, your Sherpa will give you our exclusive Granada Dining Guide, with all our favorite places to eat and drink in Granada put on a handy map.
Times
Mon-Fri 1pm/ 6:45pm
Duration: 2'5 h.
Meeting Point
Plaza Bib Rambla by the Fountain
Highlights include:
4 Tapas & 4 paired Spanish Wines
Modern comfortable setting
Small group (10 person max)
Passionate English speaking Food Sherpa
Food, Wine, History & Fun
What to Expect
Our tasting evening starts with an refreshing white wine and local dish from the Costa Tropical, South of Granada province.
Then we will taste three other wines from Spain. Inside this elegant gastrobar we will pair them with Spanish tapas and local Granada cheese.
One of the wines we try is locally produced in the Granada region. The food is carefully paired with each wine variety to get your taste buds going and you will learn more about the different wines regions across Spain as well as local production of wines in Granada.
Frequently Asked Questions
OTHER TOURS YOU MIGHT LIKE: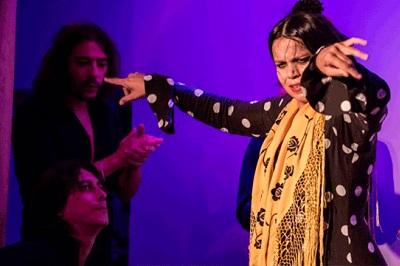 Get to know Granada's passionate flamenco culture, and taste some of the best tapas on this 4 hours Granada Flamenco and Tapas Tour!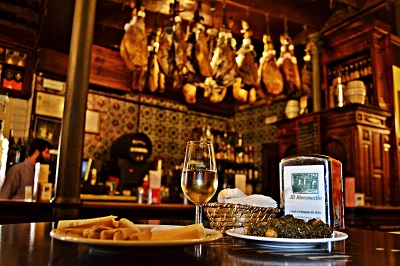 From the unique Manzanilla en rama to the traditional choricito al infierno and even the surprising emparedado de anchoas on our tour we'll share some of our favourite tapas, local recipes, new fusion dishes and other hidden gems.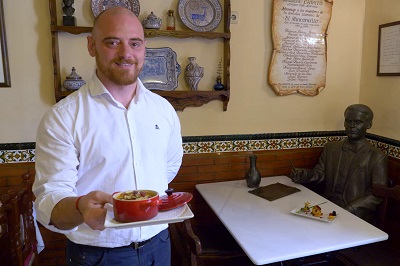 Mon-Sat. 11.am | 6 pm
3.5 h
Discover how locals in Granada eat out and try some of the best foodie places in town. Enjoy delectable dishes and drinks, at the same time you learn about Granada's rich gastronomy, history and culture.