Ranked #1 Cooking Classes in Malaga on Tripadvisor! 
The Paella is a global icon of our cuisine and Spain's most famous dish. Immerse yourself in our food culture and discover what types of Paella exist, what a Fideuá is or the most popular (or even surprising) ingredients!
Put on your aprons and learn with us how to prepare an authentic Spanish Paella! We make everything from scratch- fresh ingredients and traditional spices.
And of course, you get to eat it after you cook so definitely make sure you go on an empty stomach!
And at the end of the tour, your Sherpa will give you our exclusive Malaga Dining Guide, with all our favorite places to eat and drink in Malaga put on a handy map.
Class Times
Tue, Thu, Fri, Sat 10am
Duration: 3'5-4 h.
Group Discounts:
70€
4-7 people
65€
>8 people
49,9€
Children under 12 years
Higlights:
Traditional Paella
Atarazanas Market Tour (Among 10 of the World's Best Markets according to The Guardian Readers)
Small Groups Classes
Olive Oil tasting
Cook and Eat your own Lunch
Passionate english speaking Food Sherpa
Expert Local Chef
All the recipes
Copy of our Malaga Dining Guide

10% off your next Booking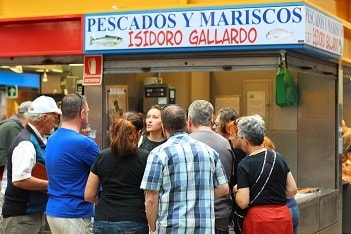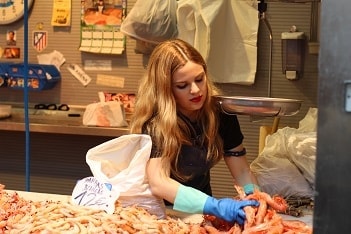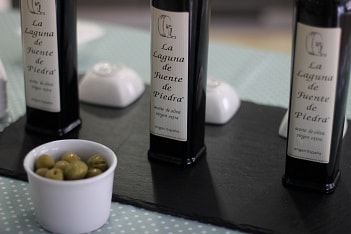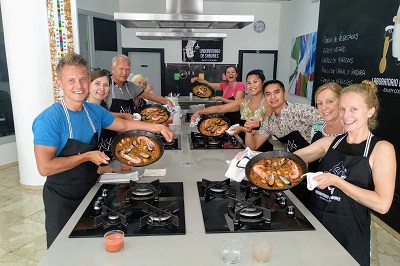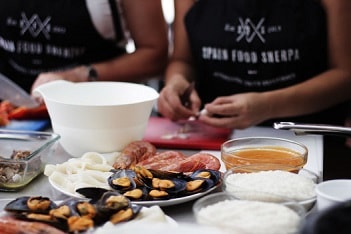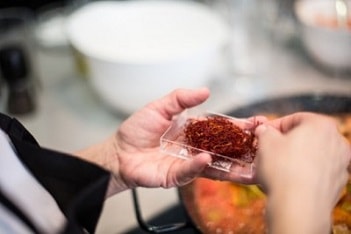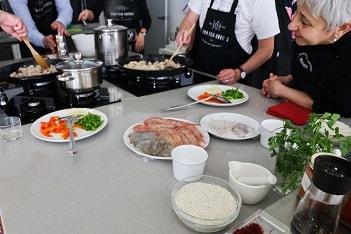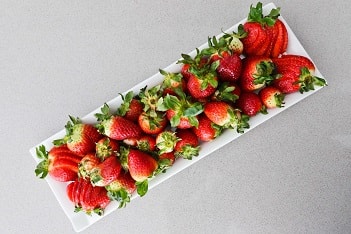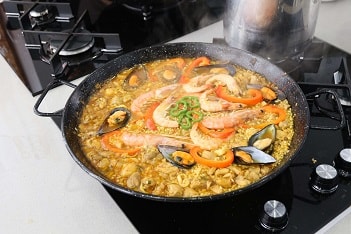 What to Expect
We start the tour with a visit to the vibrant Atarazanas market, where we will reveal the most surprising seasonal products of our region- from veggies and fruits to meats and fish.
During this stroll we will also get some of the best ingredients we need for the following cooking workshop. Our large and modern kitchen is a 5 minutes' walk away from the market, in the SOHO Art District.
Before starting to cook, you'll enjoy an Extra Virgin Olive Oil Tasting of different local and award-winning olive oils and some snacks like roasted almonds and our famous Aloreña olives.
Apart from the Paella we also prepare a refreshing and traditional gazpacho.
To top everything off, we selected an excellent wine of the region, made of local grape varieties.
During the whole experience you will be guided by a member of our team, the food-sherpa, who is an expert in our culture and local gastronomy.
Join us and discover how an authentic Spanish Paella is prepared!
What People Say About Our Class
"Most Delicious Paella recipe"
"wonderful experience in paella cooking class"
"An informative cultural and delicious experience!"
OTHER  ACTIVITIES YOU MIGHT LIKE: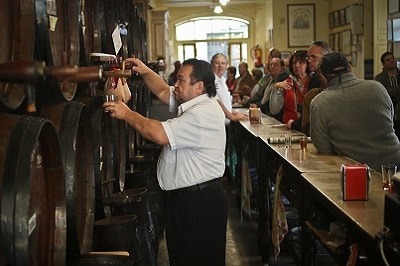 A night on the town for wine-loving foodies. Discover Malaga from an insider's perspective by nibbling on tapas in the best local bars and taverns.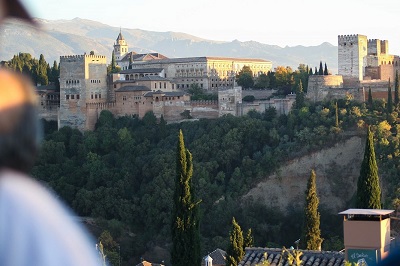 Mon-Sat. 11.am | 6:30 pm
3.5 h
Discover how locals in Granada eat out and try some of the best foodie places in town. Enjoy delectable dishes and drinks, at the same time you learn about Granada's rich gastronomy, history and culture.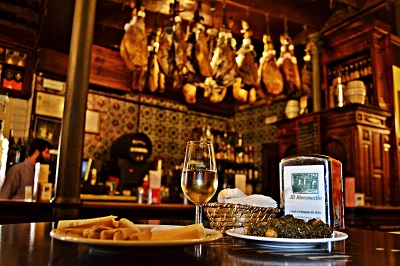 From the unique Manzanilla en rama to the traditional choricito al infierno and even the surprising emparedado de anchoas on our tour we'll share some of our favourite tapas, local recipes, new fusion dishes and other hidden gems.