Local Places. Local Food. Local People
Tapas in Seville are not only an important part of our gastronomy, they are also a big part of our Social life and local customs.
From the unique Manzanilla sherry to the traditional carrillada ibérica and even the surprising montaíto de pringá on our tour we'll share some of our favourite tapas, local recipes, new fusion dishes and other hidden gems.
A specialised local food sherpa will share with you the history of tapas and show you one of the oldest taverns in the city. Offering insider tips as you pass through some of the most emblematic locations and hidden alleyways of Seville.
During the entire itinerary, your guide will cover details about Sevillano life and other recommendations for the rest of your stay.
This tour is the perfect combination of food, history and local customs.
After the tour, you'll be left full and feeling like a true insider in this glorious city!
Tour Times
Mon-Sat 12h / 6:30pm
Duration: 3-3'5 h.
59€
Adolescent 13-17 years
Free cancellation up to 24h
Meeting Point
The exact location of the meeting point will be provided immediately upon booking
Highlights include:
4 Foodie Stops
Progressive full lunch/dinner
8 Food Tastes & 4 drinks (enough for a hearty lunch/dinner)
Stroll through the beautiful Old Town
Small groups (12 people max)
Passionate English speaking Food Sherpa

10% off your next Booking

¡
Food, Wine, History & Fun
*Tastings and Tour stops are likely to change to reflect seasonal produce, and our partners availability.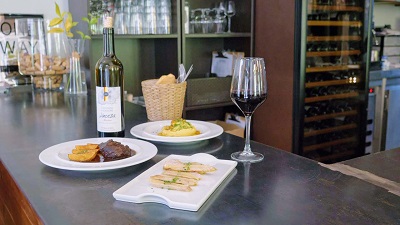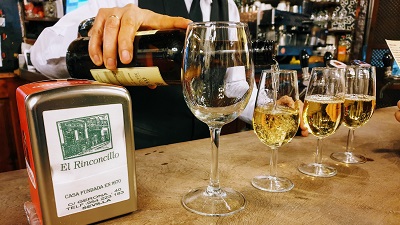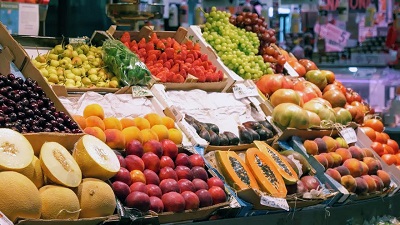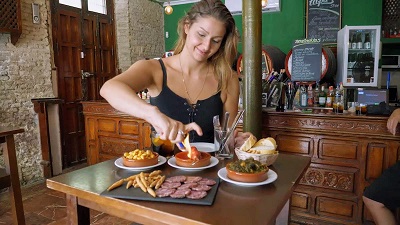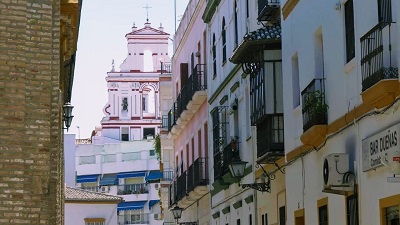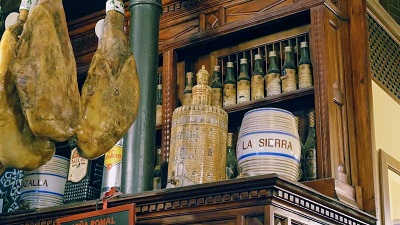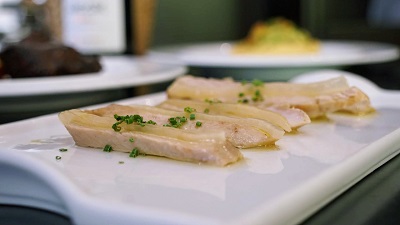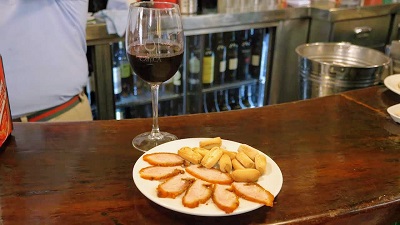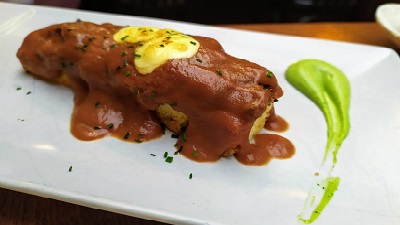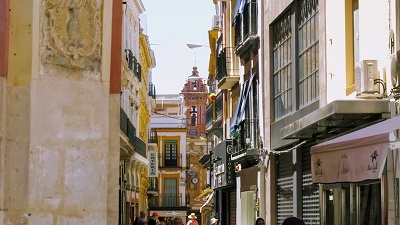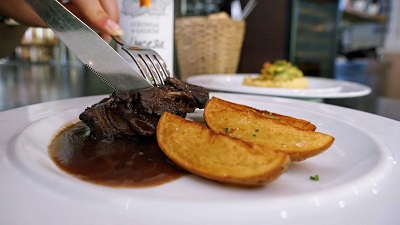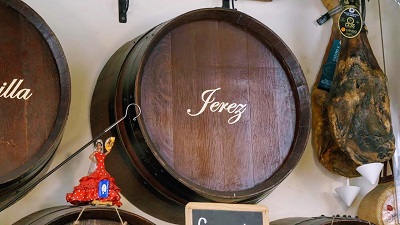 What to Expect*
Starting off at one of the most traditional tapas bar in Seville, where you'll enjoy the classical Manzanilla -or a wine of your choice-paired with some local tapas as mojama.
Walking through the historic streets of Seville, along the old Moorish souk, we continue along to one of the most popular squares of the city, home to one of the most characterful local taverns established at the start of the 1900s. At this stop we enjoy some typical dishes such as chicharrones and montaíto. Served just as they did 100 years ago accompanied with refreshing Cruzcampo beer straight from the barrel.
Then we'll stop for a few minutes at a Specialist Food Store – which only sells typical gourmet products-  It is also the most well known Sevillian brand, established in 1910. We'll taste Andalusian olive oil here as well as other traditional products.
Afterwards, you'll pass by the amazing Seville's cathedral –  the largest Gothic cathedral in the world – discovering the main aspects of its thrilling History en route to our third stop, a popular bar where you will taste the best fried aubergines and also carrillera (pork tender meat).
Finally, our last stop is a restaurant where tradition and modern influences meet, Where Andalusian and International fusion intertwine.
All of this in one of the most spectacular Spanish cities. During the entire itinerary, you will be accompanied by a member of our team, the food sherpa, who shares their expertise and passion for Andalusian cuisine.
You will pass some of the most emblematic venues in Seville on an enchanting tour combining food, culture and history.
This Off-the-beaten-track experience shows you the city like a local and allows you to taste the best Seville has to offer.
*Please note that this description is an example and stops or tastes may vary depending on the season, day of the week, and group size. Regardless of where your tour goes, you always have a delicious experience. 
Frequently Asked Questions
What People Say About Our Tours
The guide was friendly and a local from Seville, she showed us some great places in the city where locals dine out and off the beaten path.