SEVILLA FOOD TOUR - TAPAS,WINE, HISTORY & TRADITIONS
Local Places. Local Food. Local People
Tapas in Seville are not only part of our gastronomy, but they are also part of Social life and our local customs.
From the unique Manzanilla en rama to the traditional choricito al infierno and even the surprising emparedado de anchoas on our tour we'll share some of our favourite tapas, local recipes, new fusion dishes and other hidden gems.
A  specialized local food sherpa will tell you the history of tapas, show you one of the oldest taverns and insider tips as you pass by some of the most emblematic venues and hidden alleyways of Seville.
This tour is the perfect combination of food, history and local customs.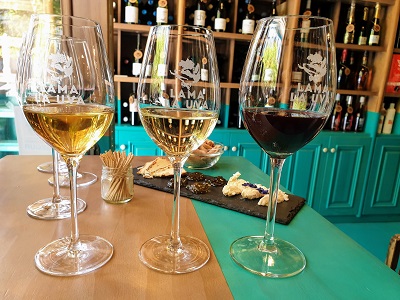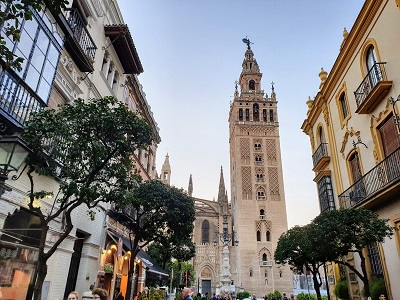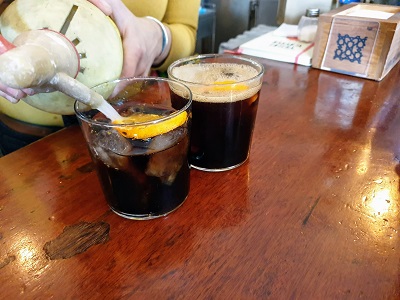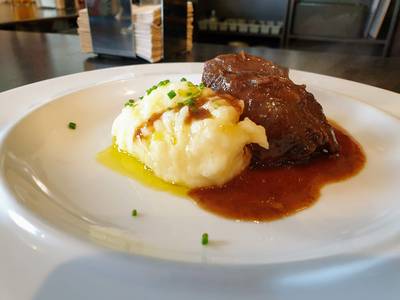 We had a brilliant time with Spain Food Sherpas Tapas Tour!! It was a present to our dads 70ths birthday and was worth everything.
TIME
Mon-Sat 12h/6:30pm
Duration: 3-3'5 h.
PRICE
75€ Adult from 18.
59€ Adolescent 13-17 years
39€ Child under 12 years
*21% Spanish Sales Taxes Included
MEETING POINT

Setas de Sevilla (Plaza de la Encarnación S/N)
At the entrance of Antiquarium
Highlights include:
7 Foodie Stops, local shops and bakery.
Progressive full lunch/dinner
8 Tapas & 5 drinks
The exclusive Manzanilla en Rama at our first stop
Traditional Chorizo al infierno at one of the most authentic Taverns in the city
The unique and surprisingly good  Emparedado de anchoas at a well-known by locals bar
Small group (10 person max)
Passionate English speaking Food Sherpa

10% off your next Booking

¡
Food, Wine, History & Fun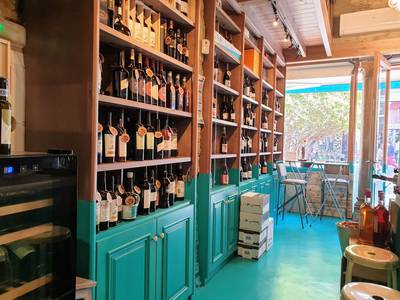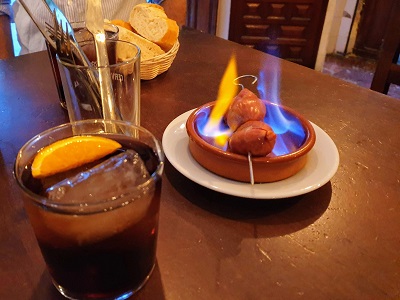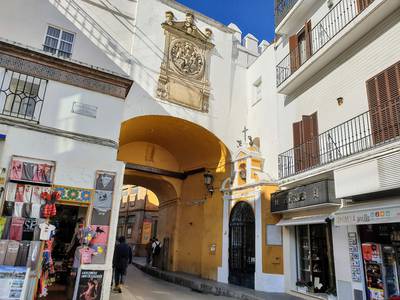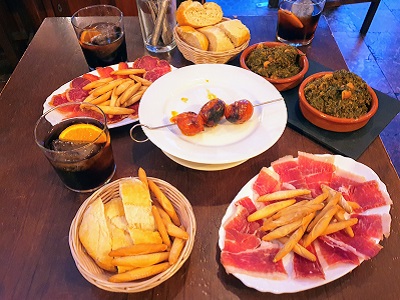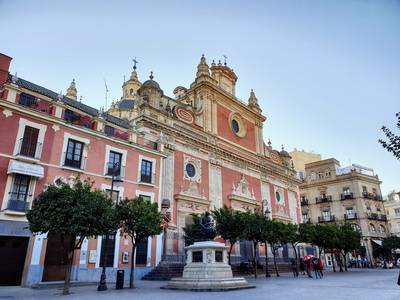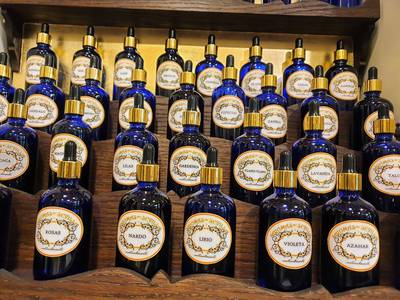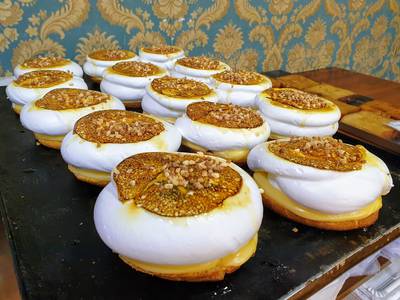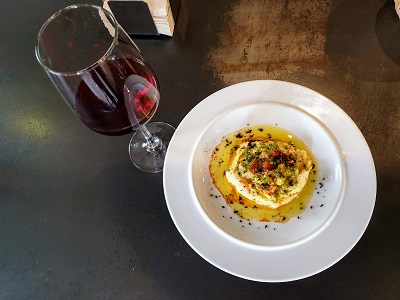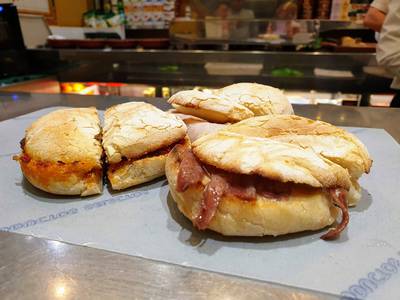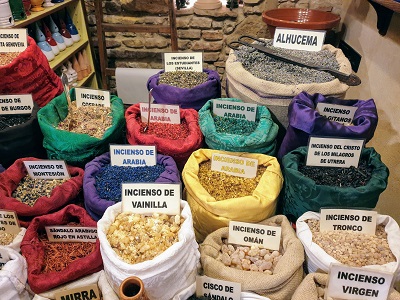 What to Expect
Starting off with a wine tasting and locally produced cheese to work up an apetite.
We continue at one of the most characterful taverns in the city founded at the beginning of the 1900s.  Here we taste a few typical dishes such as flaming Chorizo, served just as they did 100 years ago accompanied with refreshing artisan vermouth from the barrel.
Walking through the historic streets of Seville, along the old Moorish souk, we see the secrets of the fragrances of Seville and then visit a local bakery to see the traditional cakes which are made by old recipes by artisans.
The next stop is one of the most well-known bars in Seville, trading since 1942. Here, politicians, writers and artists congregate, so well known, its owner was given the Medal of the City in 2018.
Finally, our last stop is a restaurant where tradition and modern influences are combined, Andalusian and International fusion intertwine. All of this in one of the most spectacular Spanish cities.
During the entire itinerary, you will be accompanied by a member of our team, the food sherpa, whose shares their expertise and passion for local culture and Andalusian cuisine.
You will pass some of the most emblematic venues in Seville on an enchanting tour combining food, culture and history.
This Off-the-beaten-track experience shows you the city like a local and allows you to taste the best Seville has to offer.
DIETARY RESTRICTIONS
We want everyone to be able to discover our delicious gastronomy, so we're delighted to provide tasty substitutions for vegetarians, dairy and gluten intolerant, pregnant or those who don't drink alcohol…
Due to the risk of gluten cross-contamination, our tours are not recommended for those with celiac disease.
If you have any other allergy or preference, we will try our best to suit the tour to your needs.
Substitutions must be indicated in advance at time of ticket purchase.
Do you have more Questions? Check out our FAQs
We are "sevillanos" and love to eat! That's why we would only take you to places that totally convince us and where we go with our friends and families. No tourist traps
Not all Tours are created equal. We took much time and effort in designing the tours so you can enjoy delicious treats, discover hidden places and submerge in our (food) culture in local hideaways.
Feel welcome and like a local. We have great friendships and exclusive partnerships with restaurants, taverns and market vendor.
Expert foodie guides. They truly are real professionals and experts on local cuisine and culture!
Much more than wonderful food in interesting places. There's more to it- it's about the attitude, about getting a bit closer to our authentic culture and real people!
OTHER  ACTIVITIES YOU MIGHT LIKE: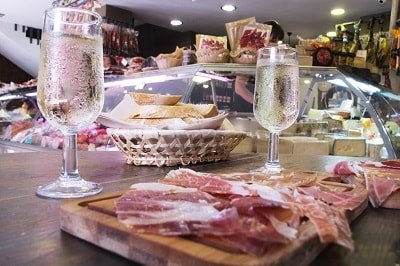 Experience Malaga the way Malagueños do by visiting the bustling Food Market, tasting hand cut Iberian ham and giving in to many mouth-watering tapas.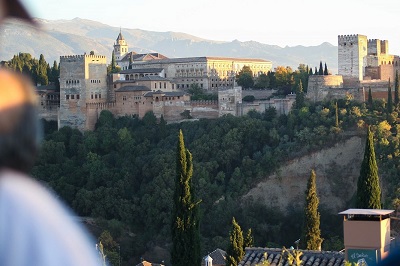 Mon-Sat. 11.am | 6:30 pm
3.5 h
Discover how locals in Granada eat out and try some of the best foodie places in town. Enjoy delectable dishes and drinks, at the same time you learn about Granada's rich gastronomy, history and culture.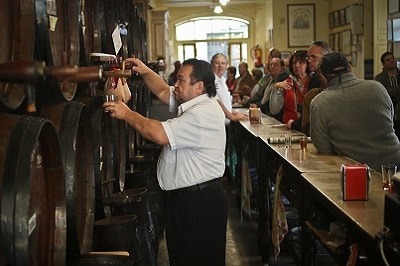 A night on the town for wine-loving foodies. Discover Malaga from an insider's perspective by nibbling on tapas in the best local bars and taverns.