GRANADA TAPAS & FLAMENCO TOUR
Local Places. Local Food. Local People
Enjoy an evening of Passionate Flamenco & Local Granada Food !
Just over three hours of tastings of typical food and wines from Granada province and an hour of the best Flamenco show in Granada, dancing right up close.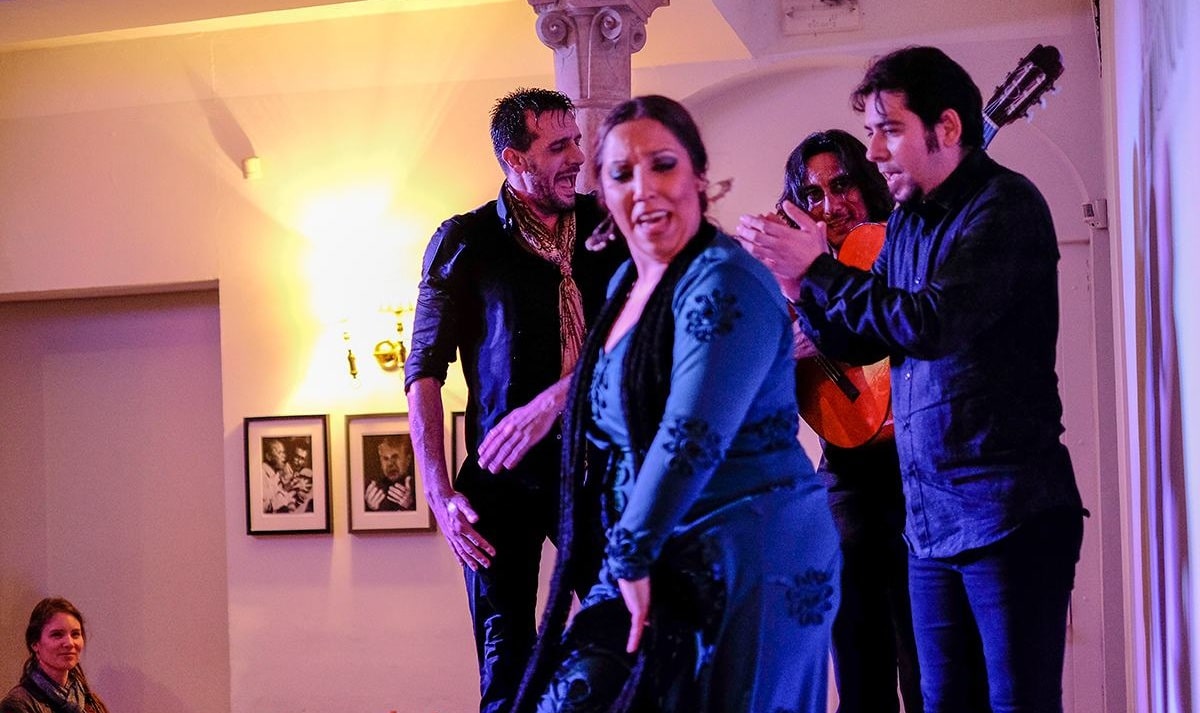 TIME
Mon, Tue, Thu, Fri, Sat at 6 pm
Duration: 4h
PRICE
 89€ per adult.
79€ Adolescent(13-17)
64€ Child(6-12)
MEETING POINT

Kiosk at Isabel La Catholica Theatre
Casino Sidewalk (close to Puerta Real) .
Meeting Point Map
Highlights include:
5 family-run business, tapas bars, restaurants and foodie hot spots
Tickets to the best flamenco show in Granada
Full Dinner
Small groups (10 person max)
Enjoy Granada's traditional & modern cuisine at two of the best restaurants in the city.
Passionate English speaking Food Sherpa
Food, Wine, Flamenco & Fun
*Tour stops and tastings may change slightly to reflect seasonal produce, availability and vendor opening hours.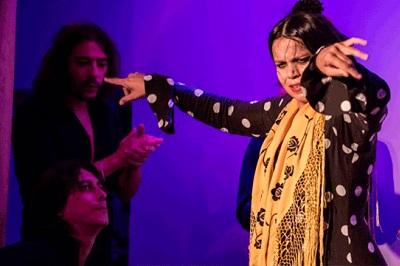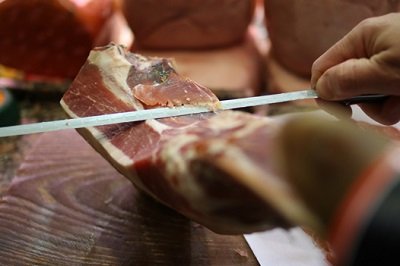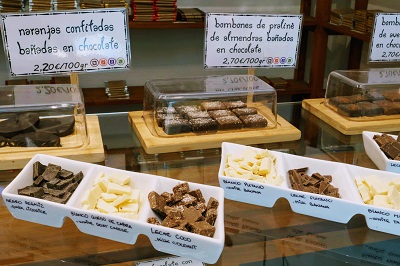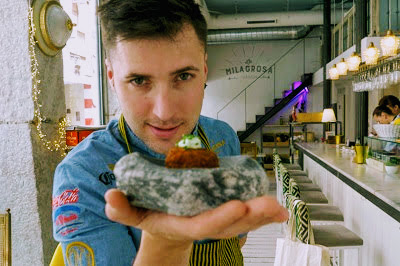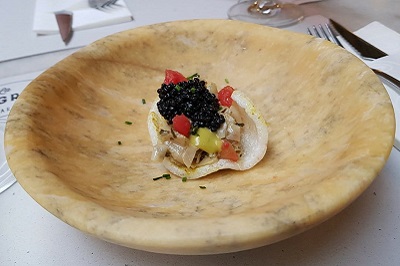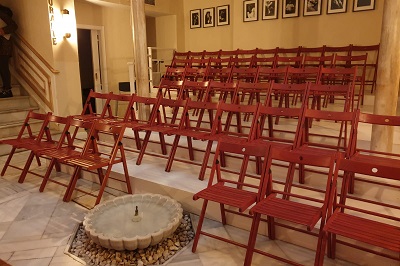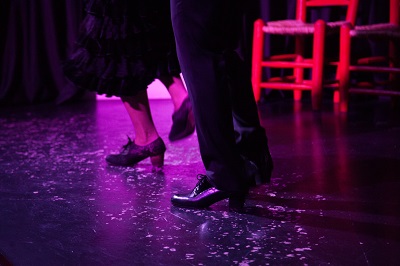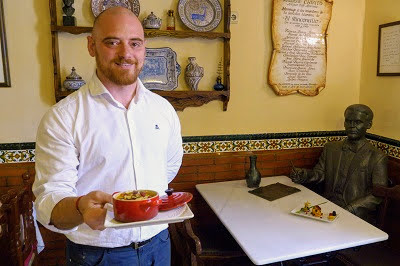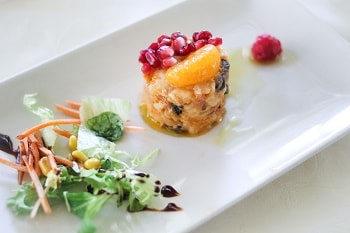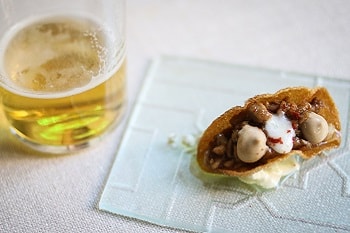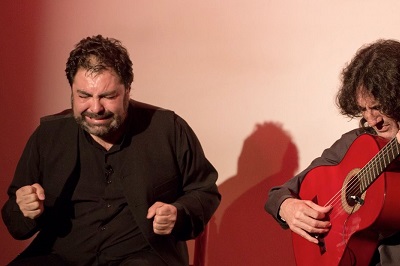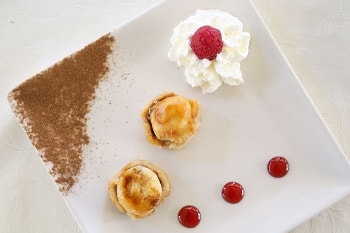 What to Expect
Come along to sample the best local food and flamenco. Discover the spirit of flamenco and the importance of this dance in local culture. Granada´s tapas scene is well known. On this route we share local delicacies from family businesses in the city than the more well known tapas places. The combination of Flamenco and Food is a great way to spend an evening in Andalucia.
The art of Flamenco became UNESCO Intangible Cultural Heritage of Humanity in 2010. Particularly important in Southern Spanish regions, learn the meaning behind the moves and music during the show. Understand the back story to enjoy flamenco like a local.
We start the tour with delicious local tapas and tastings in the historic centre of Granada. Your Food Sherpa will lead you to some typical businesses in the city. Try local Olive Oils, Award winning cheeses and see a professional ham cutter at work.
Then we head to the best flamenco venue in Granada. In a one hour show we get to experience the passion and drama of real flamenco. This intimate tablao has professional dancers, passionate singers and impressive guitarists. Before the show your Sherpa will give you a detailed introduction so you understand what you are about to see, understanding the meaning of the different movements and emotional sounds of Flamenco.
Once the flamenco perfomance has ended, we head back into the historic centre. Tasting contemporary dishes and more traditional food prepared by two Granada chefs. At the first stop we try two dishes. At this restaurant we dispell some urban myths about Spanish food. Information that will be handy for you over the rest of your stay in Andalucia.
Our final stop on the route is a classic restaurant in Granada, trading since 1976. Here we try two dishes and a traditional dessert ending our experience on a sweet note.
We also provide our Granada Dining Guide with our recommendations for eating out and local hotspots.
PRIVATE TOURS >>
DIETARY RESTRICTIONS
We want everyone to be able to discover our delicious gastronomy, so we're delighted to provide tasty substitutions for vegetarians, dairy and gluten intolerant, pregnant or those who don't drink alcohol…
If you have a dietary requirement or food allergy, please note it when booking
Do you have more Questions? Check out our FAQs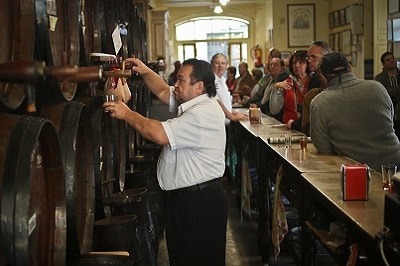 A night on the town for wine-loving foodies. Discover Malaga from an insider's perspective by nibbling on tapas in the best local bars and taverns.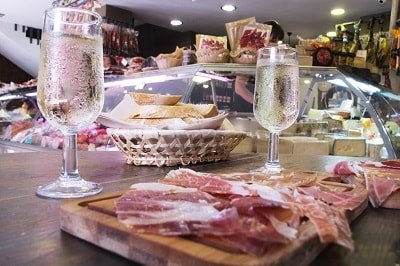 Experience Malaga the way Malagueños do by visiting the bustling Food Market, tasting hand cut Iberian ham and giving in to many mouth-watering tapas.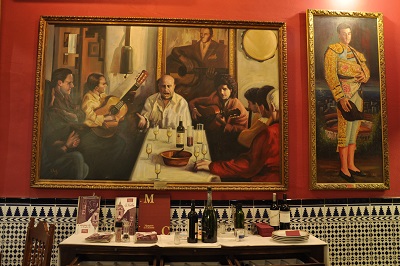 While on Sunday evenings most placesare closed, Malaga on a Sunday afternoon might just be the best time to experiece the city like a local.
STAY CONNECTED
subscribe our newsletter
SPAIN FOOD SHERPAS GIFT CERTIFICATES
Have friends or family coming to Cordoba?
Food tours make great gifts.

© Copyright 2019 Malaga Gastronomia y Desarrollo S.L.
All rights reserved
▲▲▲