Discover another side to Seville on our  Tapas Wines, History and Traditions tour. Learn where locals savour tasty tapas and drink wines. Taste the most typical regional dishes in traditional bars. Wander orange tree-lined streets in the old town. Choose a sweet treat at a local bakery. Your Sherpa guides you through the city away from the main tourist areas. Enjoy the capital of Andalusia´s secrets such as the local traditions include flaming chorizo in one of the oldest places in Seville.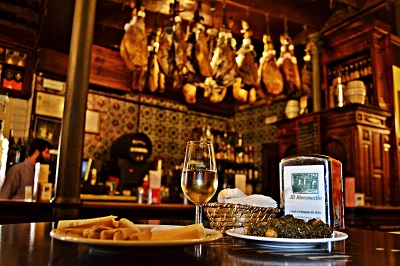 From the unique Manzanilla en rama to the traditional choricito al infierno and even the surprising emparedado de anchoas on our tour we'll share some of our favourite tapas, local recipes, new fusion dishes and other hidden gems.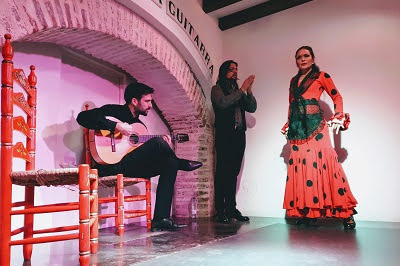 Have a stroll through the beautifully illuminated streets of Seville, experiencing typical food and wines from Andalusia and Fabulous Flamenco in Seville. This tour is the perfect combination of typical Andalusian food, Spanish wines and the spectacle of Flamenco dancing.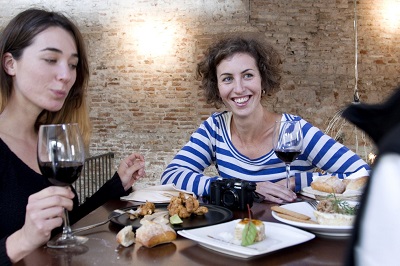 Looking for something special to do with your group in Seville? Look no further, our private food tours are a perfect way to get a taste of Seville while enjoying the company of family, friends or co-workers.