Discover another side to Seville on our  Tapas Wines, History and Traditions tour. Learn where locals savour tasty tapas and drink wines. Taste the most typical regional dishes in traditional bars. Wander orange tree-lined streets in the old town. Choose a sweet treat at a local bakery. Your Sherpa guides you through the city away from the main tourist areas. Enjoy the capital of Andalusia´s secrets such as the local traditions include flaming chorizo in one of the oldest places in Seville.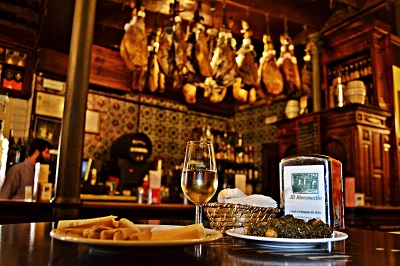 Desde la única Manzanilla en rama, las pavías de bacalao o el choricito al infierno e incluso el sorprendente montadito de anchoas y leche condensada, en nuestro recorrido, compartiremos algunas de nuestras tapas favoritas, recetas locales, nuevos platos de fusión y otras joyas desconocidas para la mayoría.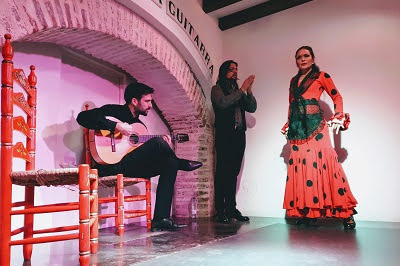 Un paseo por las calles bellamente iluminadas de Sevilla, disfrutando de la comida y los vinos típicos de Andalucía y del fabuloso flamenco de Sevilla. Este tour es la combinación perfecta de comida típica andaluza, vinos españoles y el espectáculo más puro de flamenco.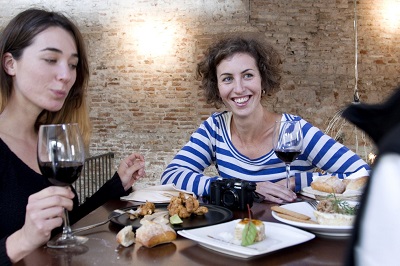 Looking for something special to do with your group in Seville? Look no further, our private food tours are a perfect way to get a taste of Seville while enjoying the company of family, friends or co-workers.