PRIVATE FOOD TOURS IN MALAGA
An appetizing way to explore Malaga


Be it a social gathering in Malaga or a corporate team-building event, our Private Food Tours make the perfect fun and memorable experience for your group. Let us do all the planning for you on your next special event.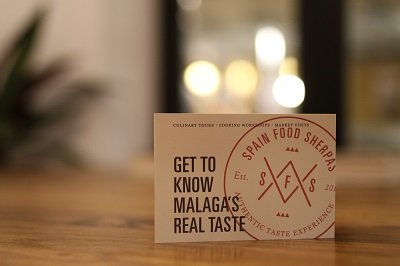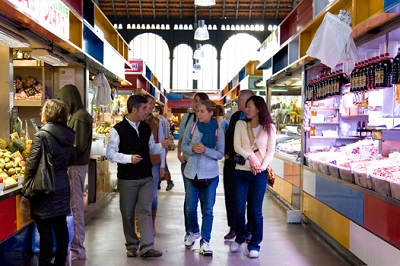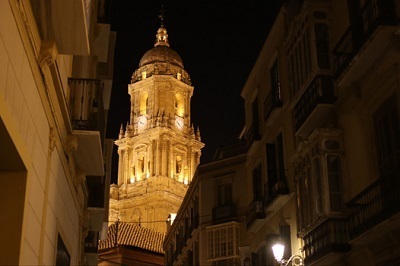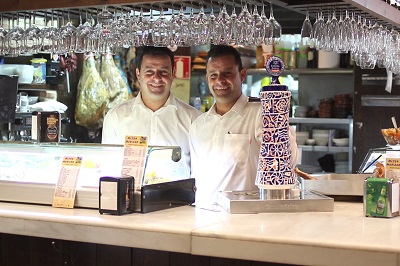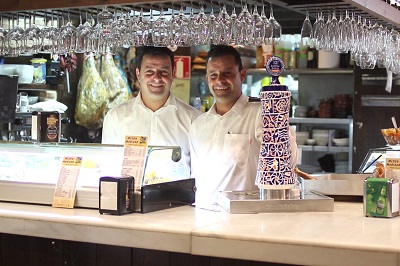 TIME
Mo-Sat. at 11:00 am/6:30 pm.
Sundays subject to guides availability
Option to customize start times and duration
PERFECT FOR

Family Reunions
Friend Outings
Birthday and Anniversary celebrations
Bachelor and Bachelorette Wedding Parties
Team Building & Corporate Events
BENEFITS
Exclusive and intimate experience
Memorable activity for your family/friends
Offered in English, German and Spanish*
*For French and Italian please contact us
How does it work?

 Click on the Food Tour Calendar and select the number of guests.
Tick the "Private event  book entire activity" checkbox.
Pick a date and that's all!
If there are already people from the general public booked  in that day, the tour will show as "No activities available"because it can't be booked as a private tour. In this case, please use this contact form  and we will open a new time slot for your group.
What is the price?
Tour Type
Price
Max. Capacity
Taste of Malaga Tapas Tour
1-4 guests – 290€
+5 guests – 58€/each
10 guests*
Malaga Wine and Tapas Evening Tour
1-4 guests – 320€
+5 guests – €65€/each
10 guests*
*The maximum number of tickets available per timeslot is 10.For larger groups, please use our Private tours request form
DIETARY RESTRICTIONS
We want everyone to be able to discover our delicious gastronomy, so we're delighted to provide tasty substitutions for vegetarians, dairy and gluten intolerant, pregnant or those who don't drink alcohol…
If you have any other allergy or preference, we will try our best to suit the tour to your needs.
Substitutions must be indicated in advance at time of ticket purchase.
Do you have more Questions? Check out our FAQs
We are "malagueños" and love to eat! That's why we would only take you to places that totally convince us and where we go with our friends and families. No tourist traps
Not all Tours are created equal. Our tours are not standardized, but a real reflection of the delicacies every season has to offer and the creativity of our chefs. We took much time and effort in designing the tours so you can enjoy delicious treats, discover hidden places and submerge in our (food) culture in local hideaways.
Feel welcome and like a local. We have great friendships and exclusive partnerships with restaurants, taverns and market vendor.
Expert foodie guides. Our guides attended a special training on Gastronomic Tourism promoted by the Provincial Council of Malaga. They truly are real professionals and experts on local cuisine!
Much more than wonderful food in interesting places.There's more to it- it's about the attitude, about getting a bit closer to our authentic culture and real people!
OTHER  PRIVATE ACTIVITIES YOU MAY LIKE: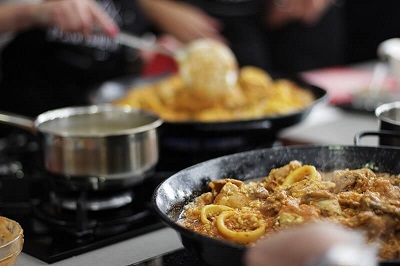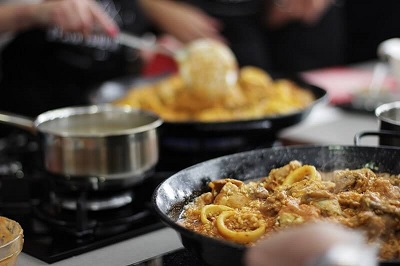 A big Paella pan, fresh seafood, smoky pimentón and a dash of white wine… Discover with us how to cook Spain's most famous dish! Authentic, natural, flavorful.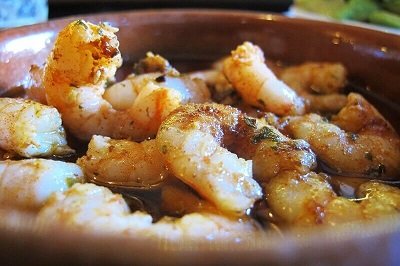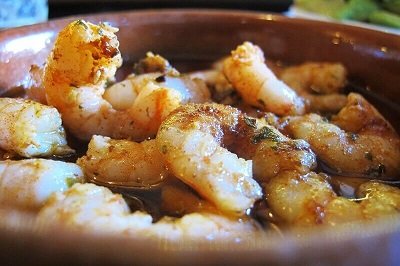 Care for a delicious tapa? Or two or three? Immerse yourself in our food culture by learning how to prepare (and eat) some of our most traditional and tasty tapas!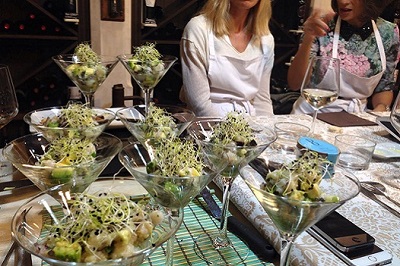 Join our Cooking Courses in the heart of Marbella to prepare traditional Spanish dishes with an innovative twist- all paired with excellent wines.
RONDA DAY TRIP & WINE TASTING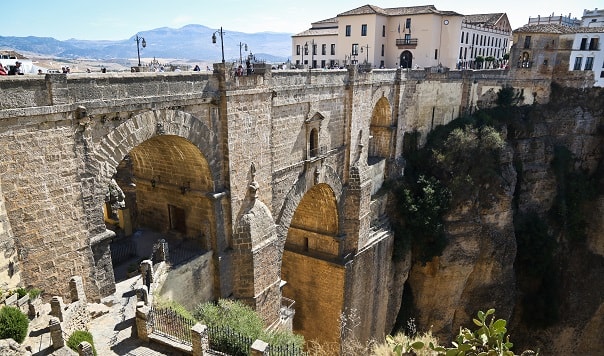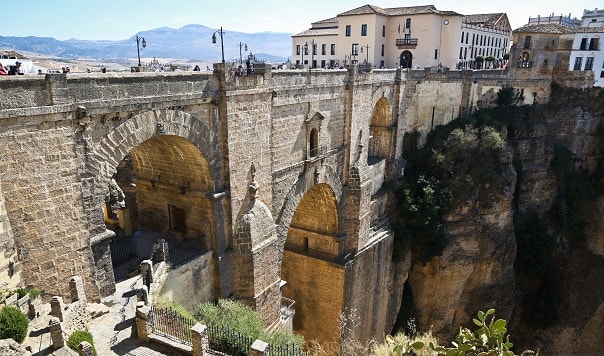 Join us on a day trip to millenary Ronda with a
wine tasting in one of the most beautiful wineries of Spain and savouring many traditional tapas.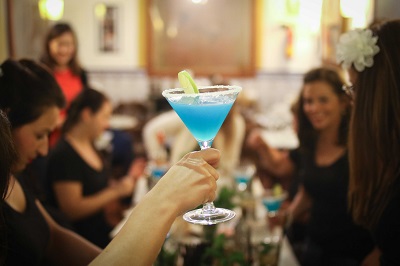 Create Malaga's tastiest cocktails in a unique venue! You will dispose of all the necessary equipment to make you feel like a professional bartender (shakers, jigger, bar spoon, muddler, strainer,…).
MARKET VISIT & SPANISH APPETIZERS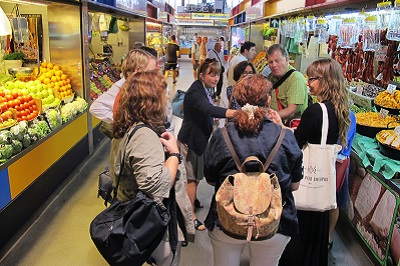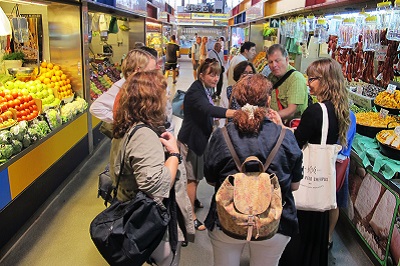 Stroll through one of the most beautiful markets in Spain, tasting a selection of local delicacies and sampling typical Spanish appetizers in a locally-owned establishment.
MALAGA TRAVEL GUIDE FOR FOODIES

Our Travel Guide provides you with key information and insider's tips about Malaga