Local Places. Local Food. Local People
Cordoba has recently become the first city in the world with 4 UNESCO Heritage sites, surpassing cities like Rome or Paris.
But most people don't know much about its rich culture, fascinating history or its wonderful cuisine. It's a city wanting to be discovered, full of hidden treasures.
In our 3,5-hour Cordoba Food & Wine Tour, we'll take you away from the guidebooks to our favourite locally-loved food stops.
You will enjoy a range of tastings as you stroll past old churches and down the narrow streets of the historic quarter.
During the entire itinerary, a local Food Sherpa who is an expert and passionate about our culture and local cuisine will share anecdotes, details about life in the city and insider tips for the rest of your stay.
After the tour, you'll be left full and feeling like a true insider in this glorious city!
Tour Times
Mon-Sat 11am / 6:30pm*
Duration: 3-3'5 h.
49€
Adolescent 13-17 years
Meeting Point
Jesús María Street, 2.
Outside Bar Correo
Highlights include:
7 Tapas & 5 Wines (beer or soft drinks)
4 Foodie Stops
Progressive  wine tasting and full lunch/dinner
Small group (10 people max)
Passionate English speaking Food Sherpa
Food, Wine, History & Fun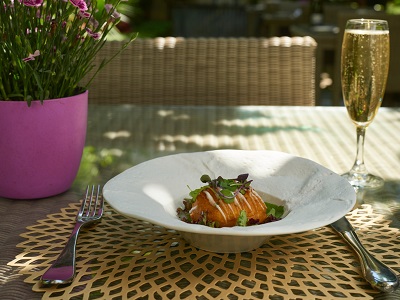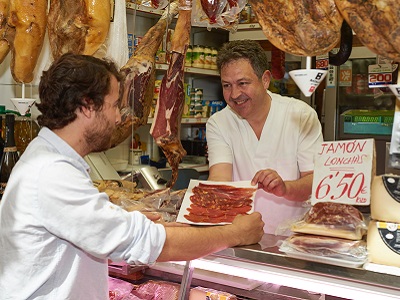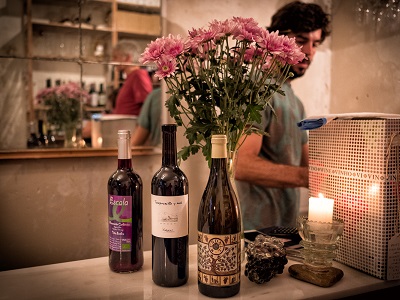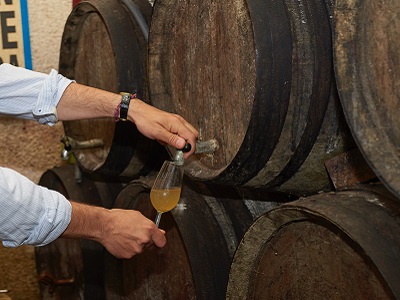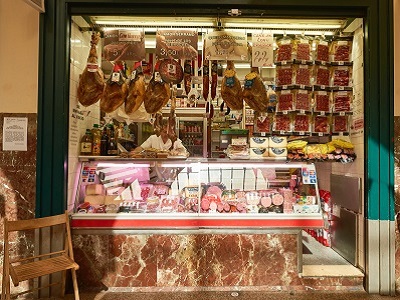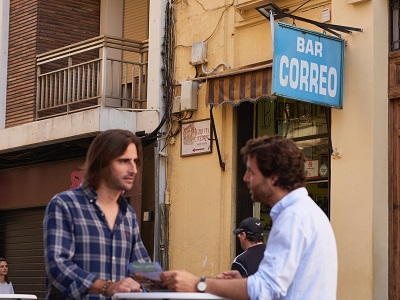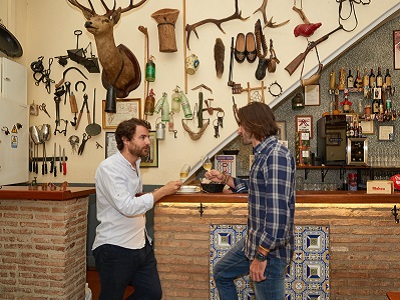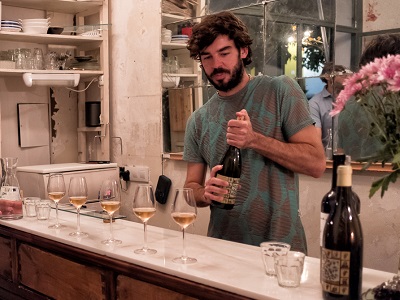 What to Expect
See how locals buy regional in the busy food market. Get to taste local cured meats over the counter at one of the most popular deli stalls.
You will try natural wine from the region, a wine produced with an environmentally conscious method, free from chemicals or additives, paired with fresh and matured goats cheese from Córdoba and set in a magical little square.
Sample tapas and sharing dishes in a traditional bar off the main tourist streets.
Taste the Montilla Moriles wine produced in Cordoba province and enjoy the delicious tomato salmorejo or fried aubergines, the most popular local dishes.
Stroll past old churches and down the narrow streets of the historic quarter.
What People Say About Our Tours
We had a brilliant time with Spain Food Sherpas Tapas Tour!! It was a present to our dads 70ths birthday and was worth everything.
OTHER  ACTIVITIES YOU MIGHT LIKE: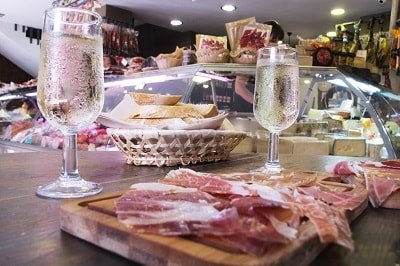 Experience Malaga the way Malagueños do by visiting the bustling Food Market, tasting hand cut Iberian ham and giving in to many mouth-watering tapas.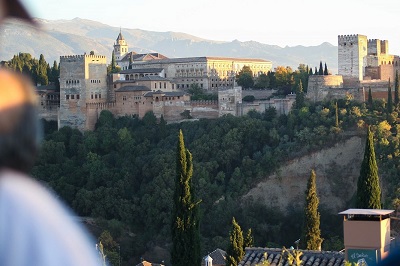 Mon-Sat. 11.am | 6:30 pm
3.5 h
Discover how locals in Granada eat out and try some of the best foodie places in town. Enjoy delectable dishes and drinks, at the same time you learn about Granada's rich gastronomy, history and culture.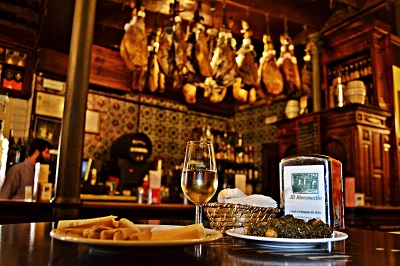 From the unique Manzanilla en rama to the traditional choricito al infierno and even the surprising emparedado de anchoas on our tour we'll share some of our favourite tapas, local recipes, new fusion dishes and other hidden gems.