In Malaga such a variety of products is being cultivated, that a mere listing of them would occupy several pages. Each region is a specialist in its own delicatessen, from the fertile lands of the valley of Antequera to Ronda's mountain range or the fruitful subtropical coast of the Axarquia. So to choose is complicated.
That's why we let ourselves be guided by Spain Food Sherpas to get to know the ten products from Malaga that will surprise you that we should not be missing when we visit this area.
And those delicacies carry the flag of the province to a large number of countries where these products, marked by their quality and uniqueness, are increasingly exported. Make space in the pantry and take note.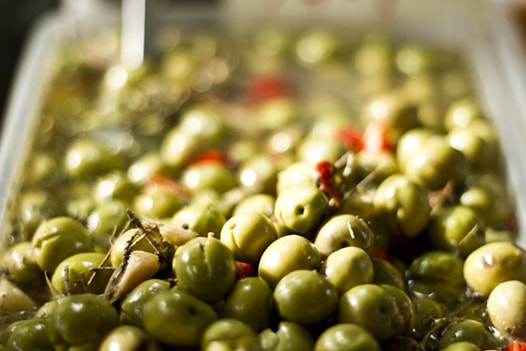 1. TORTAS DE ALGARROBO (ALGARROBO)
If there is any product one hundred percent "malagueño", it's an Algarrobo cookie- although it's actually called a cake. It is made of olive oil from Antequera, almonds from Cártama and aniseed from Cuevas Bajas- moreover it is elaborated by skilled manufacturers in Algarrobo, a small village in the Axarquia region. At least this is how the company Carmen Lupiáñez, makes them, true benchmark of this gastronomic delight from the Axarquia and also composed of sugar, cinnamon, almonds and flour.
The Algarrobo cookies are perfect to accompany the morning coffee or a "colacao" (chocolate milk) during your afternoon snack. They can be found in all markets and antique grocery stores ("ultramarinos") around Malaga and quite often you run into vendors that offer them in the neighborhoods of the capital at a very low price.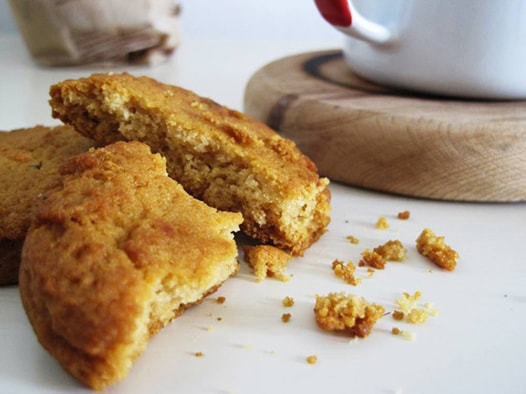 2. MOLLETE (ANTEQUERA)
If the French are more than proud of their baguette, the relation from people of Antequera with their "molletes" is even stronger. Definitely. And not just them: also guys like Dani Rovira state that he finds happiness in them.
This soft bread, slightly cooked and quite juicy is the delicatessen of the Andalusian breakfasts: it is delicious regardless what you put on top. The traditional version with a little bit of garlic rubbed on the bread, chopped tomatoes, salt and a good glug of extra virgin olive oil is the daily bread during breakfast of half Andalusia.
It can be toasted in a thousand ways and it can be pared with everything: from loin lard ("zurrapa"), to tomatoes with tuna, dipped in oil and salt or the classic butter and jam. And a thousand and one more versions.
There are molletes in every southern village and each is different, but technically the official one is from Antequera, which is made there since 1775, although there are documents of the sixteenth century who already speak about it. Note: also in Antequera you can find multiple varieties, so from Spain Food Sherpas we recommend the originals from Horno San Roque.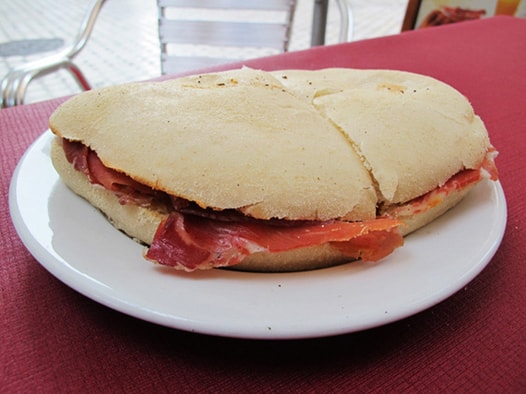 3. PURPLE CARROTS (CUEVAS BAJAS)
In Spanish there is a saying that basically means "everyone to his own taste", but literally translates "for tastes, colors". In that case, there can be nothing more fitting, justifying this statement, than the purple carrot from Cuevas Bajas (zanahoria morá).
Although we are used to the classic orange carrots, there exist varieties of a wide range of colors of these vegetables. They were the Dutch who, based on natural selection, started with the now extended color that pays tribute to their flag. However, there are original and mouth-watering versions like the purple carrot, which was introduced by the Arabs more than a thousand years ago.
With a shade similar to beetroot, it is a typical vegetable of Cuevas Bajas, north of Malaga, where its harvesting is held at the end of the year with a big celebration in town and where its cultivation is being recovered recently.
There are other regions in Spain where it is produced, but it acquires nowhere the size like in Cuevas Bajas, which easily reaches 30cm and 1kilo of weight, due to the high humidity of its lands where the Genil River passes along with its origin in Sierra Nevada.
The "morá" is slightly bitterer than the orange version and it's an absolute treat finely sliced and grilled, simply accompanied by salt and oil. It completes perfectly any vegetable dish, you can have it in a salad, fried or "au jus"; and as a cream it's a delight. Now you can also try it as a snack, dehydrated and super crunchy.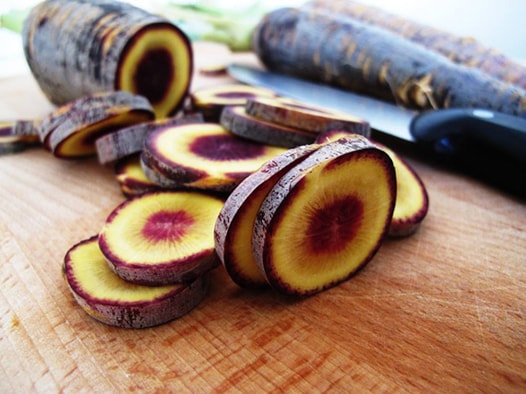 4. FIG BREAD (COÍN)
The fig tree produces so many fruits that it is impossible to eat them all before they rot. So in order to make the most of them, the so-called fig bread was invented that, like every other sweet of Arabian origin, doesn't include animal fats: the recipe is composed of almonds, nuts, anise, cinnamon and cloves, apart from the fig itself.
It is common throughout the entire province of Malaga, but it originally comes from Coin, in the Guadalhorce valley. It is rich in fiber, vitamins and minerals, making it a very traditional energy bar. It can be enjoyed as part of the breakfast, as a dessert with fruits or as recommended by Spain Food Sherpas, with a little payoyo cheese from Ronda and a hint of mango jam from the Axarquia.
Each region is a specialist in its own delicatessen, from the fertile lands of the valley of Antequera to Ronda's mountain range or the fruitful subtropical coast of the Axarquia.
5. ALOREÑA OLIVES (ÁLORA)
These are the only olives with a "floating pit", which means that you can easily separate the pit from the olive itself. They are a local variety of the Guadalhorce valley, they are hand-picked and its processing is one hundred percent natural and, because of all this, it is the only table olive in Spain with a Designation of Origin.
The dressing is done in brine with garlic, thyme, fennel and red pepper. It is all the pride of the town of Alora and its surroundings and in gastronomy it can be used in many different versions like an "aloreña" tartar, to make pâté, dips, or even as a part of a burger.
But Spain Food Sherpas doesn't believe you need so much ballyhoo: there's nothing better than to try them naturally seasoned with a nice cold beer.
If you want to know more check out our article about these delicious and unique olives.
6. YEMAS DEL TAJO (RONDA)
It is difficult to imagine that there is a more delicious way of having an egg yolk that dipping some bread into a fried one. But there is. And it's in Ronda, where they elaborate since a century the classic "Yemas del Tajo" or "Tajo Yolks", a typical dessert made of egg yolk and sugar, whose recipe is even patented.
They are a sort of Ferrero Roché, sweet and yellow that melt in your mouth and that are tasty any time of the day, preferably together with a wonderful sweet local wine.
The high season is in autumn, but they are already so famous that they are available all around the, being the typical gift to bring to your family when you return from a visit to the city of Ronda. If you don't try them when you go there, it's like missing the Eiffel Tower on your visit to Paris.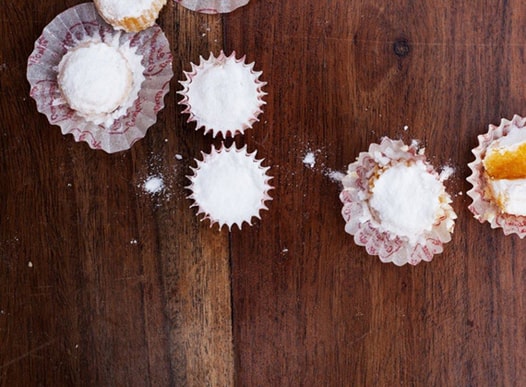 7. MIEL DE CAÑA (FRIGILIANA)
"Sugarcane Honey" (so the exact translation, but actually it's molasses) is one of the least known local products of the province of Malaga. And that despite its uniqueness: Frigiliana features the only factory in Europe that produces it in a traditional way and without additives.
It is being elaborated in Ingenio Nuestra Señora del Carmen, since they started its production nearly three centuries ago -in 1720- in a magnificent building that influences the rest of the village. It was introduced, yet another time, by the Arabs in the region and it is cultivated in a few, irreducible hectares of the Axarquia.
It is a healthier sweetener than conventional white sugar and it's commonly used in the area for dishes like French toast (torrijas), doughnuts (buñuelos), fried eggplant or cod fritters; but it also accompanies splendidly fresh white cheese or yogurt.
In 2014 the town has created the "Day of the Sugar Cane Syrup" in March, where you can visit the facilities and learn about its preparation process. And if Dani García is a big fan of this molasses, there's gotta be something about it…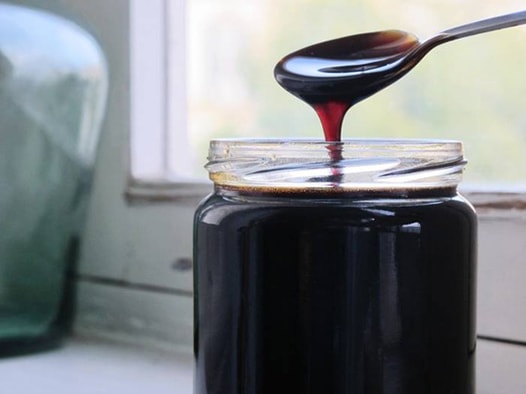 8. AJOBACALAO (VÉLEZ-MÁLAGA)
The ajobacalo ("garlic-cod") is prepared in Vélez-Málaga, in the east of the province, where it is also known as "ajocolorao" or "ajoporro".
The recipe is two and a half centuries old and tells that its beginnings had to do with "Semana Santa" or Eastern: it was the tapa that was given to the "horquilleros" (the men who carry the thrones on their shoulders) when they made stops on their tour around the city.
As the name suggests, it contains garlic and cod, but also paprika, chili, olive oil and cottage-style loaf, several days old already. You beat everything together, literally, mixing and whisking all the products in an earthenware bowl to create a pâté-like texture, but with an orange to reddish color and a very original flavor.
You can have it on toast, with artisanal peppers, accompanied by cheese … It gives place to the same uses as a good pâté: you can have it with almost everything.
9. ROASTED ALMONDS (ALFARNATE)
The almond is as essential and important to the gastronomy of Malaga and Andalusia, as the salt. It can be found from the above-mentioned fig bread, up to amazing sauces that accompany good meat or snails, but it's also included in many stews such as the potato soup.
And obviously, in many typical sweets, butter and even ice cream, without forgetting the refreshing "ajoblanco" (a cold soup). However, the best way to taste them is probably roasted, Alfarnate style. This small town in the inland of Malaga is tinged white every January by the almond blossom- there they have the best almonds in the area.
They're prepared with a special touch and the perfect quantity of salt, practically incomparable. In the capital is common to find small stalls where they sell them in "cartuchitos", small paper cones.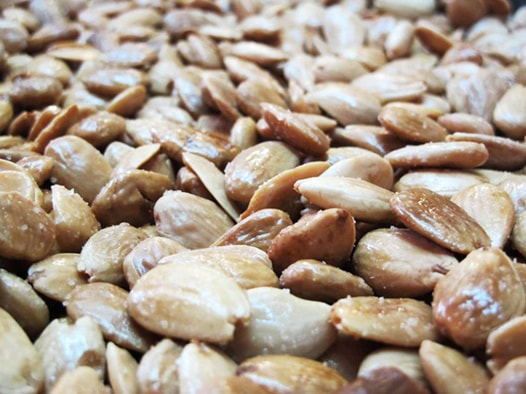 10. UVA MOSCATEL (CÓMPETA)
It is the southern grape par excellence and its characteristics are the same then the ones from anyone born in Malaga: the need for sun, the influence of the sea and the particular sensitivity to cold. It's typical Mediterranean, just like anchovies.
It is the principal grape used for the production of delicious local Muscat wine, sweet, aromatic and with a high sugar content. Moreover, it is one of the ingredients of the classic "pajarete" wine from Malaga.
With the Designation of Origin "Málaga", it is mainly cultivated in Competa, but also in the Axarquia region and the area of Malaga Mountain Range. With a certain earthy flavor, these wines are perfect for being served cold; the more the better.
It pairs especially well with blue cheeses, all kinds of hors d'oeuvres, desserts with fruits and it's a faithful companion for your "sobremesa" (the time after a meal you still sit around the table and have a drink); even with chocolate it goes really well.
But be aware, they tend to be high-proof wines and enter as fast as they get you tipsy. And what already Shakespeare said: too much wine provokes the desire, but takes away the performance.
Ready to try some of these typical foods from Malaga? Join our daytime  Malaga Tapas Tour & Market Visit or our Evening Wi