Ingredients:
500 gr ground meat
100 gr breadcrumbs
2 eggs
2 garlic cloves
Parsley
Salt, pepper and cumin
Olive oil
Ingredients for the sauce:
2 slices of bread
12 almonds
2 cloves of garlic
One parsley sprig
One glass of white wine
Olive oil
Prep: 15 min
Cook: 30 min
Preparation:
Season the meat with salt and pepper and add the garlic and parsley, very finely chopped. Add
the rest of the ingredients (cumin, eggs and breadcrumbs) and mix it until you get a smooth and
uniform consistency. Form the meatballs, dust them with some flour from the outside and fry
them (or put them in the oven at 180ºC) until they are golden. Put them in a cooking pot, add the
almond sauce and cook both together
Preparation for the sauce:
Fry the bread, almonds, garlic and parsley. After, put everything in a bowl and hydrate it with
water or chicken/ vegetable stock. Add some saffron, grind it and mix it with the meatballs and
white wine. Cook it for a little while over low heat, until the alcohol is evaporated.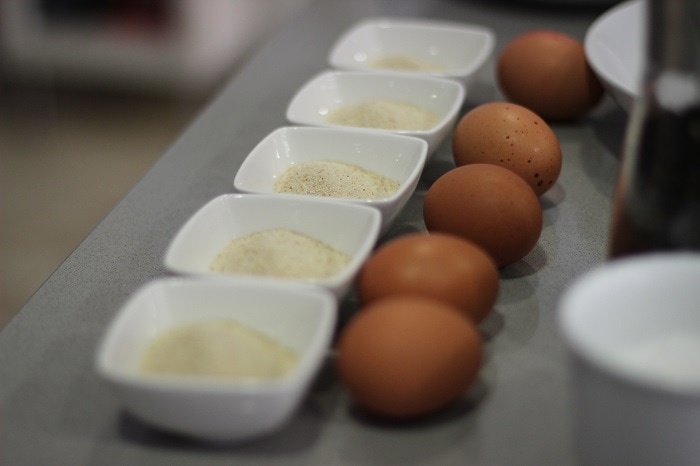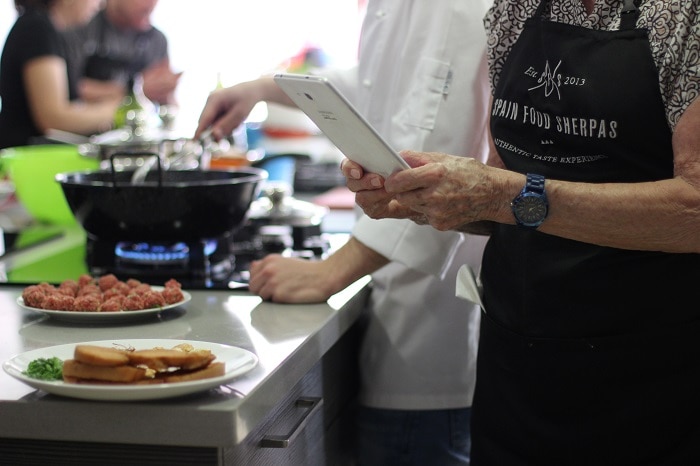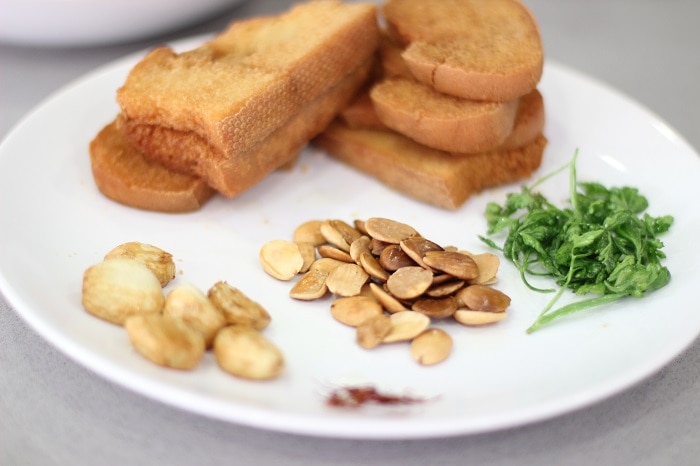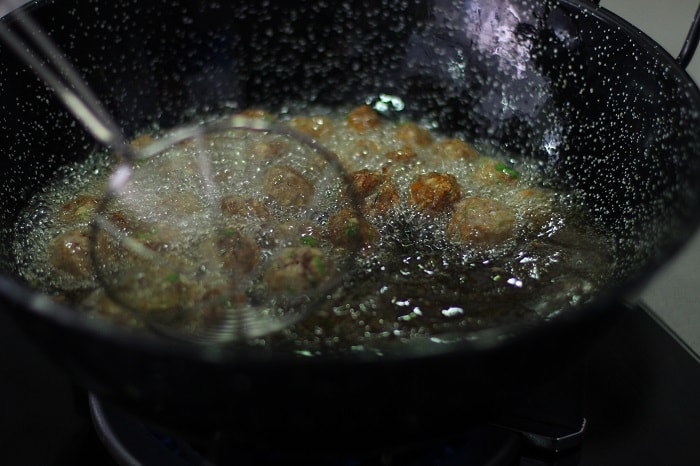 Don't forget to share this post!