[fusion_countdown countdown_end="2018-11-26 23:59:51″ timezone="user_time" show_weeks="no" border_radius="" heading_text="BLACK FRIDAY SPECIAL- USE CODE BLACKSFS" subheading_text="SAVE 20% ON OUR FOOD TOURS!" link_url="" link_text="" link_target="default" hide_on_mobile="small-visibility,medium-visibility,large-visibility" class="" id="" background_color="#000000″ background_image="" background_position="" background_repeat="" counter_box_color="#000000″ counter_text_color="" heading_text_color="" subheading_text_color="" link_text_color="" /]
SAVE 20%!
USE CODE BLACKSFS AT CHECKOUT
Do you believe as well that through food you can really and honestly get to know people, their destination, environment and culture? In Spain Food Sherpas this is exactly what we are looking for.
Come eat with us and experience the real Andalusia!
FOOD TOURS IN MALAGA AND GRANADA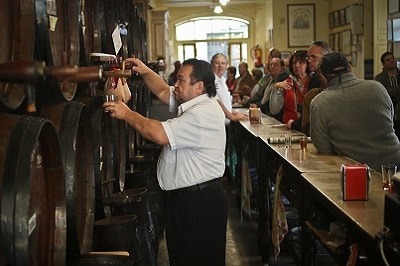 Mon-Sat. 6:30 pm | Full Dinner
3.5 h
A night on the town for wine-loving foodies. Discover Malaga from an insider's perspective by nibbling on tapas in the best local bars and taverns.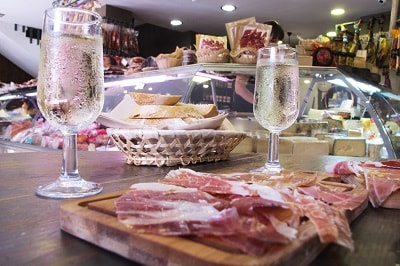 Mon-Sat. 11:00 am | Full Lunch
3.5 h
Experience Malaga the way Malagueños do by visiting the bustling Food Market, tasting hand cut Iberian ham and giving in to many mouth-watering tapas.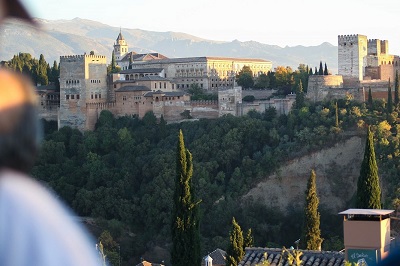 Mon-Sat. 11.am | 6pm
3.5 h
Discover how locals in Granada eat out and try some of the best foodie places in town. Enjoy delectable dishes and drinks, at the same time you learn about Granada's rich gastronomy, history and culture.
COOKING COURSES IN MALAGA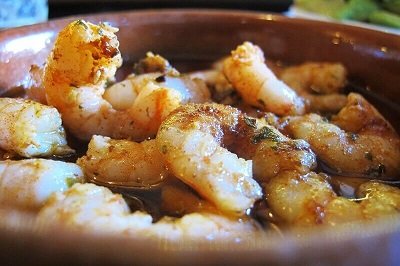 Care for a delicious tapa? Or two or three? Immerse yourself in our food culture by learning how to prepare (and eat) some of our most traditional and tasty tapas!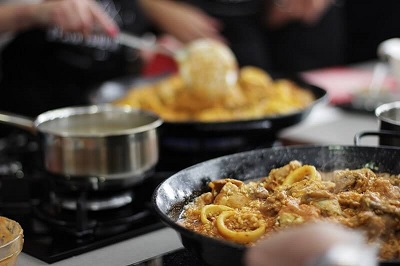 A big Paella pan, fresh seafood, smoky pimentón and a dash of white wine… Discover with us how to cook Spain's most famous dish! Authentic, natural, flavorful.
PRIVATE TOURS & COOKING CLASSES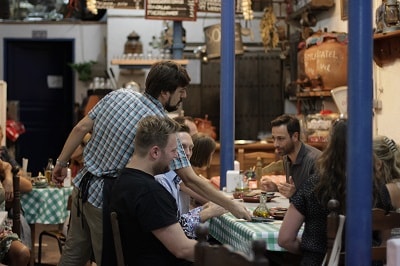 Have a special occassion to celebrate? Are you planning a team-building event? Our Private food tours are the perfect way to get out and enjoy Malaga with your friends, family or coworkers.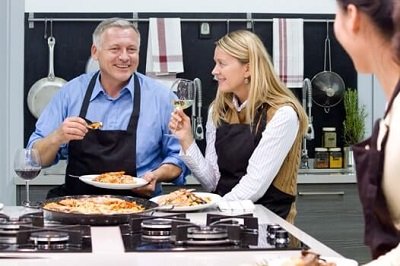 Whether it's a team-building event or a social activity, gather your family, friends and colleagues for a private cooking class at Spain Food Sherpa's Table.