As mentioned in our article about the different versions of the Andalusian Gazpacho (salmorejo, porra, zoque and gazpacho), each Andalusian village and family make it with a different personality that is marked by the quality and ripeness of the tomato, and the characteristics of the bread , as well as the variety of olive oil and even the ingredients used (cucumber is a good example).
The following is our chef's Gazpacho version with bread and without cucumber (the latter added as garnish later) that we prepare on our cooking classes in Malaga. She is from Mollina, a small village close to Antequera, where this cold soup is very popular.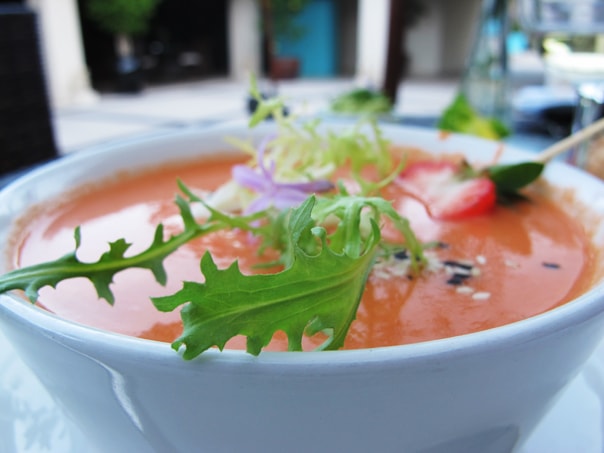 Ingredients:
1 kg ripe tomato
1 clove of garlic
1 big green pepper or 2 small ones
100 gr bread
100 ml Extra Virgin Olive Oil
Vinegar (ideally  sherry vinegar from Jerez but red, white or even modena vinegar will do the trick) and salt as you prefer.
Cold water
Preparation:
Combine the vegetables and bread crumbs in a blender (any  hand blender will work perfectly) and blend until the mixture is completely smooth.
When it's done, add the vinegar and salt and blend again.
Now add the olive oil to the mixture. Pass it through the colander with the help of the cold water.
Try it and add more salt or vinegar, if necessary.
The garnish consists of finely chopped tomatoes, green pepper, onion and cucumber, but it can be enjoyed as well without it.
Tip: Gazpacho is also usually served  in a drinking glass. If you prefer it more liquid or you just want your gazpacho to be gluten-free just skip the bread.
Tip 2: You can add the cucumber at the beginning (1 medium size for this recipe) and blend it with the rest of the vegetables.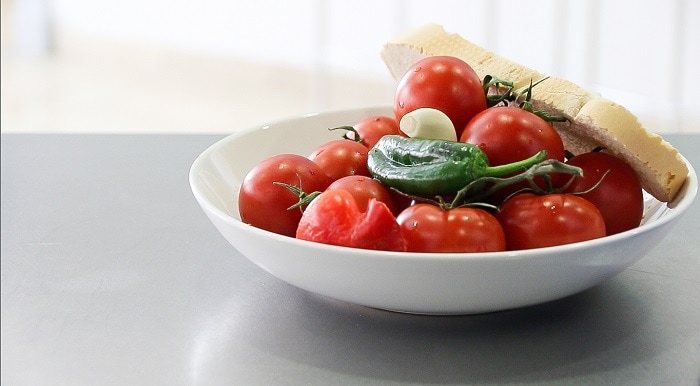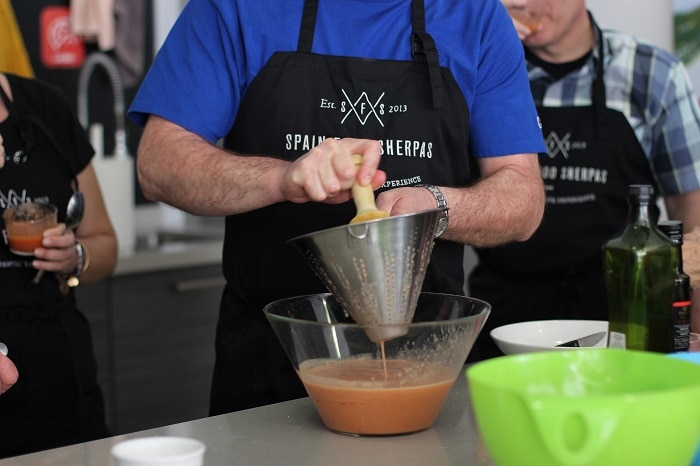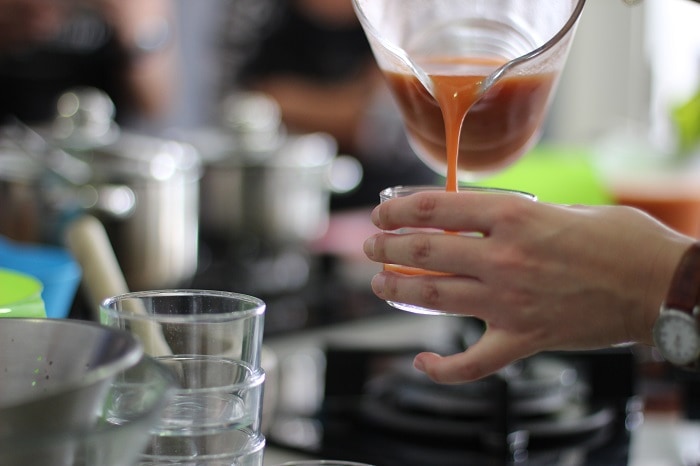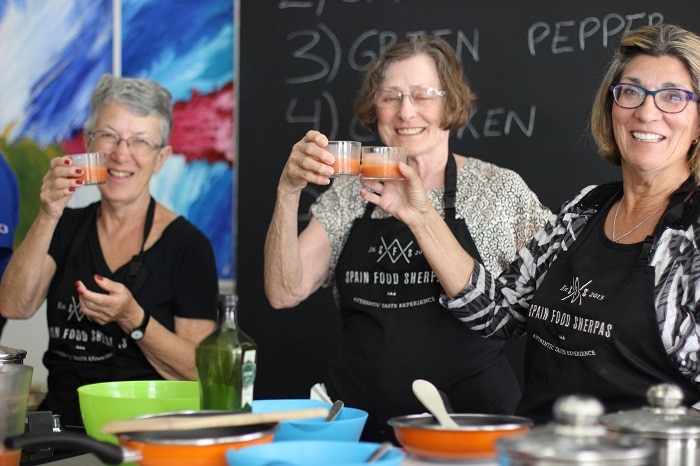 Don't forget to share this post!