Pedregalejo has one of the most popular beaches of Malaga. But if you think that you can only eat fried fish there, you are missing out on a lot. That's why we stroll among "biznagueros" (people that sell the typical Biznaga flower made out of jasmine) along the Boqueron, Jábega and Cenacheros streets, to show you the best of this amazing neighbourhood
Payoya goat cheese, duck hamburger or spicy tuna tataki are dishes that already made a name for themselves in this traditional fishing district, where you can also try one of the best "camperos" of Malaga. A new date, with the gastronomic discoveries of the capital of the Costa del Sol, without forgetting the essence of the product par excellence of Malaga, since (naturally) you must also pay a traditional tribute to yourself from time to time: a tasty, grilled sardine skewer.
Pez Tomillo
Here they serve the food on the same dishes typical Spanish grandmothers use(d) to- brown or green glass bowls. The place is huge and has a lovely terrace with tables made out of recycled materials, sea view and stranded "jábega" fishing boats on the beach. A venue you'll never want to leave. Less, during sunset.
Its menu is based on local produce: from delicious payoya goat cheese, tasty porra from Antequera (cold tomato soup) to fried fish (see other Malaga local produce). And there's more- like the shrimp twister or the zucchini and truffle risotto.
They just updated the menu to include now as well pasta. And cocktails or champagne, which become great companions of the meals. Like the vermouth Summer of 82 (Verano del 82). But everything easy-going, since you have to leave some room for dessert, to try the exquisite homemade pies.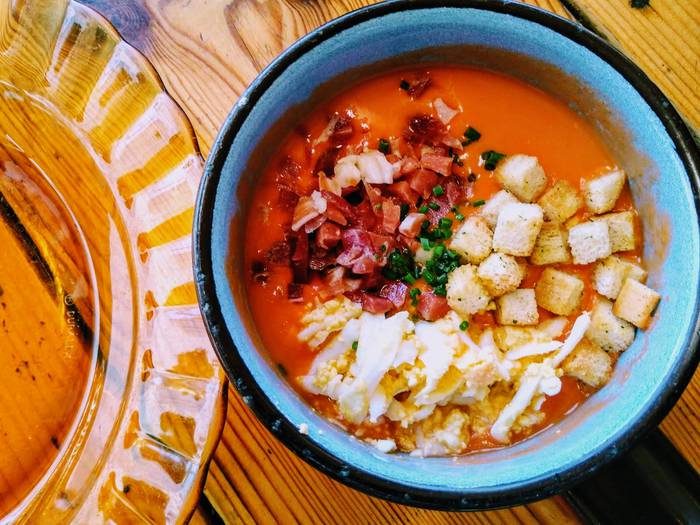 The Pez Tomillo (literally Thyme Fish) is located next to the Astilleros Nereo (Nereo Shipyards), property of the Sanchez-Guitard family that, as the Gallic villagers, resists urban speculation in the area. Of absolute ethnographic interest, it is one of the last naval workshops that maintains its artisanal carpentry of wooden boats. Maybe one of the best things to do in Malaga, Pedregalejo beach. The site is open for anyone to visit and learn about this form of art and the manufacturing process of the classic "jábega" boats of Phoenician origin that are still used in Malaga or the first steps of the reconstruction of a Galveztown brig. A real double experience -gastronomic and ethnographic, separated by just a few meters.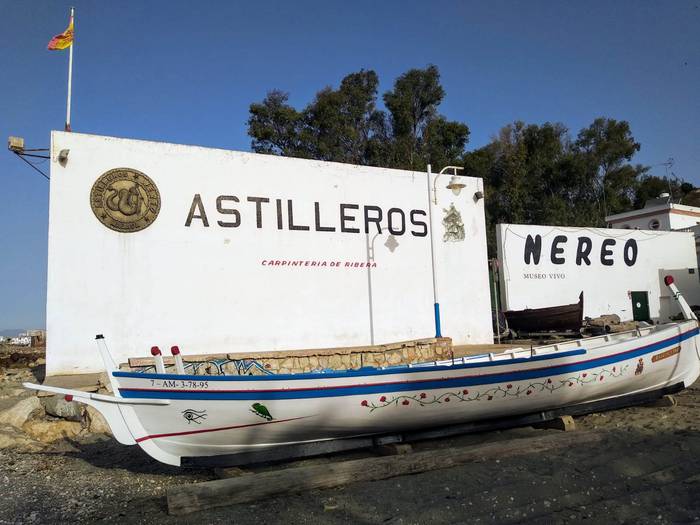 Misuto
In Malaga there are not many sushi restaurants. The east side of the city didn't even have a single one. So Rui Junior, Alejandro Salido and Alejandro Contento saw this opportunity and in August 2014 they gave the starting signal for his adventure called Misuto in Pedregalejo Beach. Their proposal goes beyon