All right, let's face it- at Spain Food Sherpas we're all into food! That's why it's like heaven on earth, paradise, for us when we can assist a culinary fair. Even better though, when it's about local, mouth-watering quality products that are elaborated in our province! Let yourself be surprised by the creativity and "savoir faire" of our (family-run) enterprises that provide us with artisanal, traditional and absolutely delicious treats.
To enjoy all of these treasures you can visit the shops and restaurants directly in the different parts of our beautiful region (totally recommendable), or you can go on an exploration to the fair "Sabor a Málaga"- Taste or Flavor of Malaga, where you can learn a lot about our province and its produce, taste some of the most special delicacies, discover hidden gems and simply enjoy. A true privilege!
Since five years the Provincial Council of Malaga (La Diputación de Málaga) organizes this gastronomic event in our capital where over 100 local enterprises participate. There are many activities, competitions (like cutting jamón serrano- what else?), tastings (wine, olive oil or honey), apart from all the stands of the different producers with their tastiest tidbits.
And yes, you can sample them all!! And buy them- keep in mind that sometimes they're more difficult to get, since some are made in very small towns far away in the mountain ranges, so definitely make sure to pack a big shopping bag for all your acquisitions!
And not only do we say that these products are local, but they actually have a certificate of "Sabor a Málaga" which can only be given to enterprises that are 100% from our region- so the factory needs to be located in the province and the prime material needs to be from here too! Like this you can find honeys, olive oils, olives, cheeses, wine, craft beer, Christmas sweets, cold cuts, bread, potatoes, nuts, jams and much more. We'll give you some examples:
Think about "turrón"- almonds, honey, sugar…Got it? Now go one step further! That's exactly what Sebastián and Damián of the Bakery Ramos in Vélez Málaga did! Two young, creative pastry chefs that elaborate our classics and others, with an innovative twist. So why not make a turrón with mango from Malaga (or even avocado!), sweet wine or our traditional Algarrobo cookie?! Delicious!
Another treat are the jams we produce in our province. Since we have different micro climates, we can enjoy jams as different as mango and kumquat or sweet potato and chestnuts and even red wine, Pedro Ximénez or Gin Tonic! Give it a try to the ones of La Molienda Verde from Ronda. A flavor experience for all of your senses.
Of course wonderful Extra Virgin Olive Oils can't be missing! Enjoy the beautiful colors (some of them really "turbid", what a delight!), aromas and flavors from local enterprises such as Aceites Gil Luna, Mudéjar, La Laguna de Fuente Piedra or our famous Finca La Torre! We can proudly say that among them are some of the best ones in Spain and even in the world! No kidding!
And lots of bodegas of course like El Niño de la Salina, Excelencia or Tierras de Mollina among others. Amazing breads from the bakery Pan Piña or bread sticks from Piquitos Rubio– chosen for the royal wedding, eh! Cold cuts from Ardales and cheese… oh yes, our cheese.
Malaga has the privilege to count with its very own goat breed "La Cabra Malagueña" which is a worldwide reference for quality! So most of our local cheeses are elaborated with goats' milk. Sample some of El Pastor del Valle, El Alcornocal, El Pinsapo (who received Gold in the World Cheese Awards!), La Cabra Verde (wonderful creamy medallions in olive oil, organic and to die for!) or Quesos Argudo from Campillos.
Last but not least we want to highlight one more product from our region: the purple carrot. Much more than just a carrot, it is the "original" one, with many nutrients and an amazing color! Eat it raw, enjoy it as a jam or even as a vinegar, but definitely include it in your life and diet!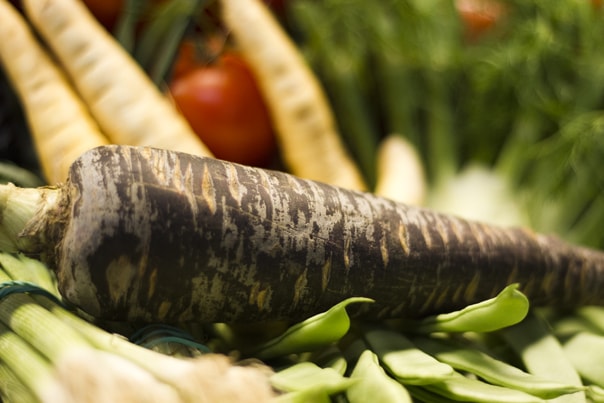 In the end we think it's safe to say that "we are what we eat" and to support small scale enterprises of our surroundings, "0-km"- products, traditional ways of elaboration, the preservation of the variety of our goods and to appreciate the hard work and high quality that our producers offer us, is a joy- for our body and soul.
Let's keep on celebrating our cultural and culinary heritage! ¡Buen provecho!
And while you are in Malaga, if you want to try some of these delicious treats and learn more about Malaga's unique and rich food culture don't forget to join us on a walking food tour through the historic center!
Don't forget to share this post!