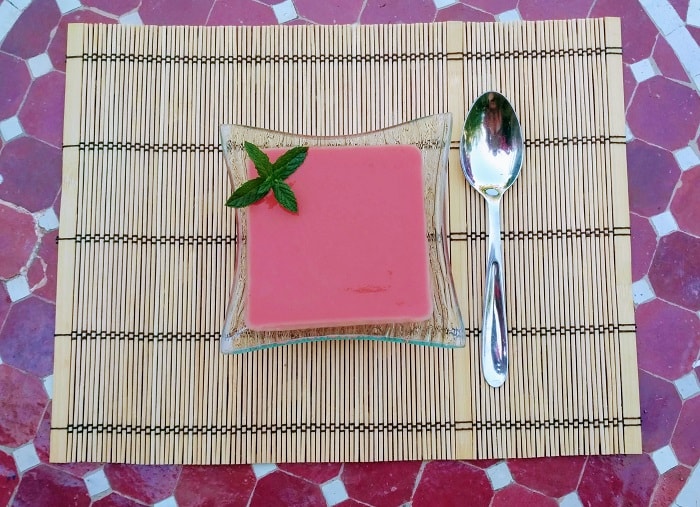 Ingredients:
500 gr. of ripe tomatoes
500 gr. of strawberries.
1/2 green pepper
1 garlic clove
50 gr. of hard bread.
Cold water.
1 tablespoon of salt.
1 tablespoon of apple cider vinegar.
Extra Virgin Olive oil
Nutrition facts: 35 kcal / 100gr; 0.5 gr / 100gr fat
Preparation:
Chop the tomato, pepper and garlic.
Put everything in a bowl together with the hard bread moistened in water, add the vinegar and salt and grind.
Cut the strawberries and add them to the vegetables.
Shred everything together and add the extra virgin olive oil.
Pass it through a sieve and add enough cold water.
Then add salt and vinegar.
Serve cold and enjoy!
SIGN UP FOR OUR NEWSLETTER!
You'll get Spanish recipes,the latest Malaga food news, local tips and special discounts on our tours and cooking classes!