Because of our work we are lucky to meet many different people from all over the world who visit us. Some of them ask us about Things to Do in Malaga, since for these travelers who accompany us it's important to get to know Malaga from a local, different, authentic and unique point of view.
Mainly they are restless and proactive people who want to participate in the real life and customs of the place visited. Travelers seeking for an experience involving cultural immersion, an approach to the authentic and not getting stressed if they don't "see it all": they prefer to enjoy the most authentic sites and venues, enjoying the whole experience.

That's why we made it our goal to write a small guide of recommendations made by locals about Things to Do in Malaga. A proposal off the beaten track in order to get into the real essence of Malaga.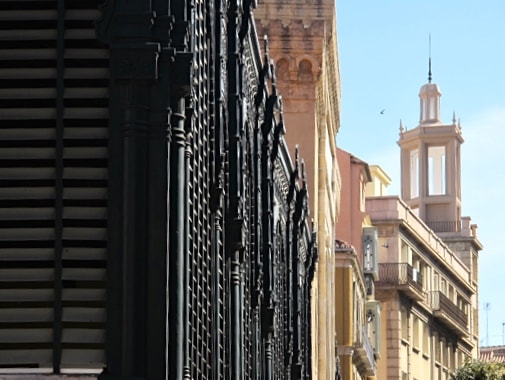 Discover Malaga Markets
The importance of food markets in the life and vibe of a city is undoubtedly, due to their cultural, social, economic and commercial aspects. Malaga offers 15 municipal markets, each one with unique characteristics that differentiate it from others by location, architecture, public, stands or products. Visiting any market is a wonderful, fun and enjoyable experience. It's a great initial contact related very closely to the real life and soul of the city. Us personally, we recommend you, if you get a chance and you're in the historic center, be sure to visit some of these:
Atarazanas Market.
This is the Malaga Central Market, located in the very heart of Malaga, which is nowadays one of the main attractions for tourists who visit us. Our recommendation is to go slowly, to stroll and enjoy the bustle of vendors announcing (shouting one might say) the very best they have to offer. You'll find a wide variety of products and this at very affordable prices. We like to pass by the booth of Cristobal, "El Reloj", where he has nearly 30 different varieties of olives and seasonings (aloreña, gordal, manzanilla, manzanilla morada, etc); the stand of Armando Cuberos offers a wide selection of hams, cold cuts, cheeses and artisanal creams; the stall of Salome and Antonio have an amazing assortment of international fruits and vegetables (dragonfruit, durian, Mexican tomatoes, seaweed, edible flowers, etc.) and finally, check out the booth of La Caracola with organic products from the Guadalhorce Valley. Before you leave, don't forget to stop at the bar of the market, there Javier, Victor and Ivan will be happy to assist you. Try the freshly fried fish, eggplant with molasses or octopus and shrimp skewers.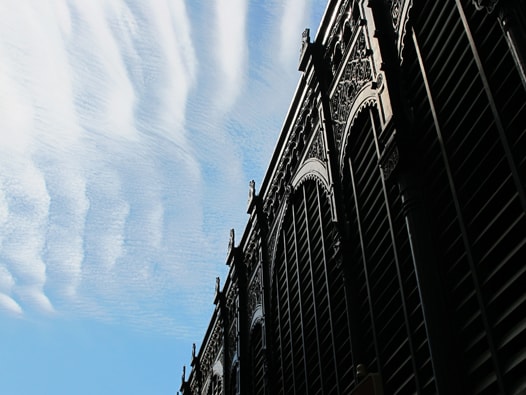 Salamanca Market.
This market hall is located in the central-north of the capital, in the neighborhood of "La Cruz del Molinillo", because of which it is also popularly known as the Molinillo Market. For its unique architecture, one of the few neo-Arabian style buildings in Malaga (dating from 1920), this really is one of these beautiful sites worth visiting. A small market, from the neighborhood, with no more than 40 small traditional shops, mostly fish booths.
A small guide of recommendations made by locals about Things to Do in Malaga. A proposal off the beaten track in order to get into the real essence of Malaga.
The stands and the market are in a rather precarious situation and shopkeepers and the association of neighborhood residents struggle to obtain a remodeling of this unique space that preserves the freshness and sympathy of those who work and buy there every day. We recommend the Vermouth from the market's bar 'The pinchitos' with the tapa that the owner feels free to serve (you can't choose it, but it's already included in the price of the drink).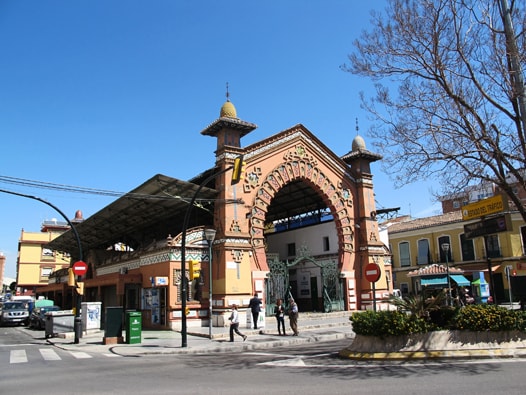 Nuestra Señora del Carmen Market.
During one and a half centuries, the Carmen Market was "the place to be" for buying fresh fish which was just brought from the port. In 2010 the original market was demolished and this new market was built that retains its name and the vast majority of stands and shopkeepers. Still nowadays there are many chefs and restaurant owners who choose this market to make their daily shopping due to the quality and variety of the products.
This market is located in the heart of the Perchel neighborhood, an ancient fishermen district whose name comes from the hangers ("perchas") that were used for drying fish.
It's about a 15 min walk away from the city centre, but if you have some spare time, it's really worth enjoying the charm of the "Paco bar" terrace at the back of the Virgen del Carmen Church.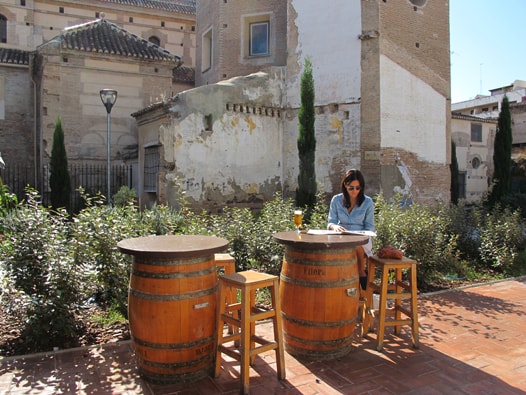 We have not included the Merced Market yet. Currently in full remodeling process, next to the birthplace of Picasso, we are sure that soon it will become one of the gastronomic epicenters of the city with a high-quality and varied offer. We will keep you posted.
If you are interested in more things you can do in Malaga, continue reading about our amazing Organic Markets.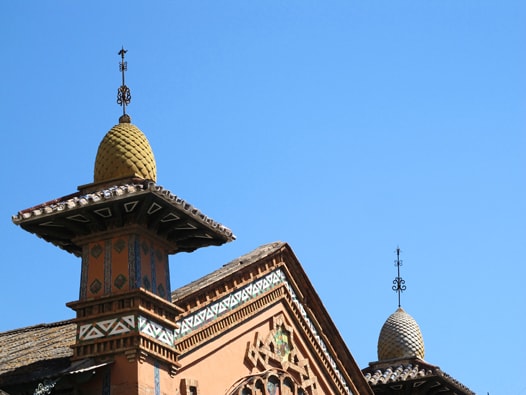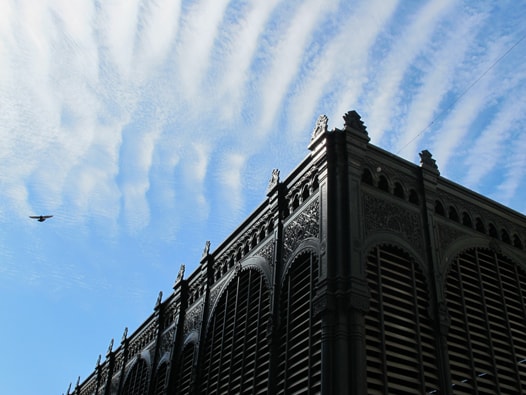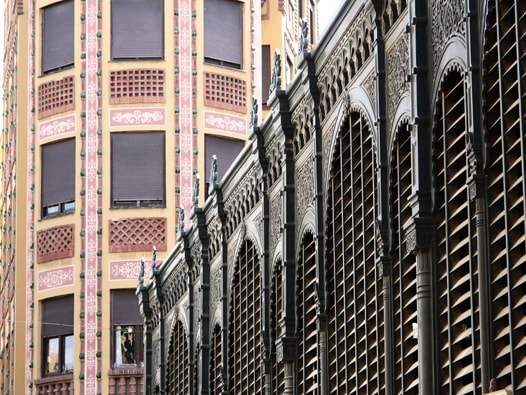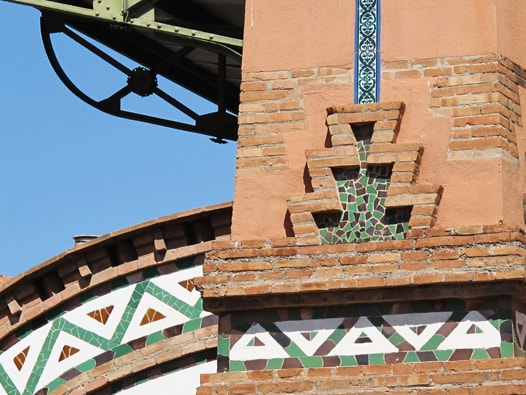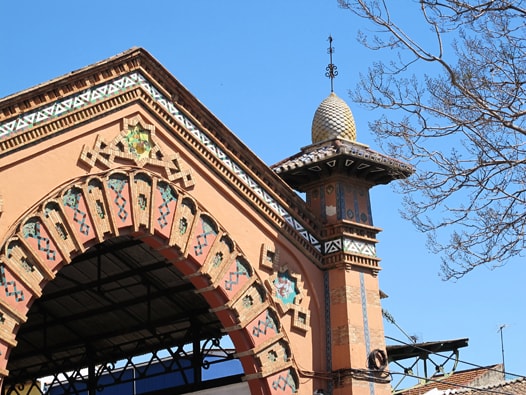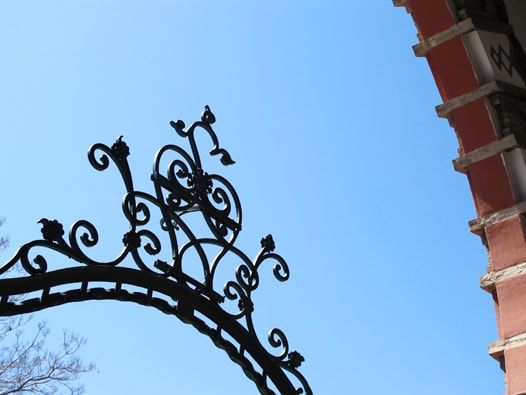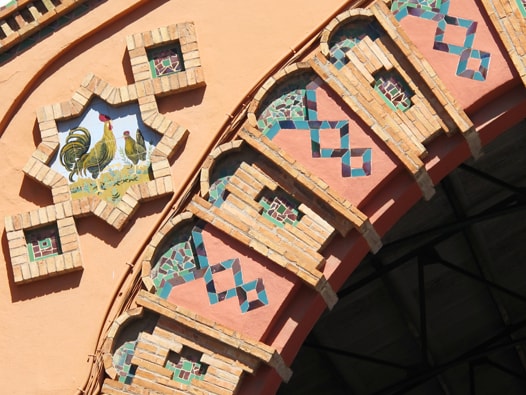 Don't forget to share this post!
Sign up for our Newsletter and get the inside scoop on our favorite recipes, exploring and devouring Spain and more.