We use the occasion to present to you in detail one of our favorite activities- our Cooking Classes in Malaga, (1st Cooking Classes on TripAdvisor) where we visit many emblematic establishments related to gastronomy like the Atarazanas Market and where you'll actually get to be a cook! You'll learn about our diverse local ingredients and delicious traditional dishes.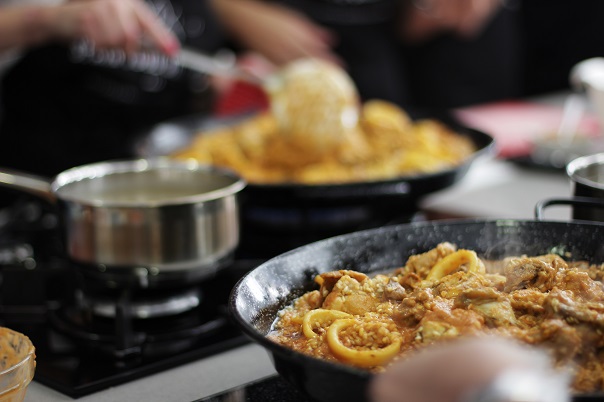 We start the Tapas Cooking Class by visiting  Malaga's Food Market where we'll get to know the fresh and seasonal products available at the moment, buying some of the ingredients we will need later on.
Moreover we will visit an "ultramarinos" which is a small, family-run grocery store that stands out because of its exquisite offer and friendly and close relationship with the customers.
Going into the ultramarinos, is a unique and captivating experience where colors and aromas are part of a ritual that has remained as part of the local cultural identity.
So before getting into action, our sherpas will take you on a stroll through these little grocery stores to stock up on the best ingredients to elaborate delicious tapas.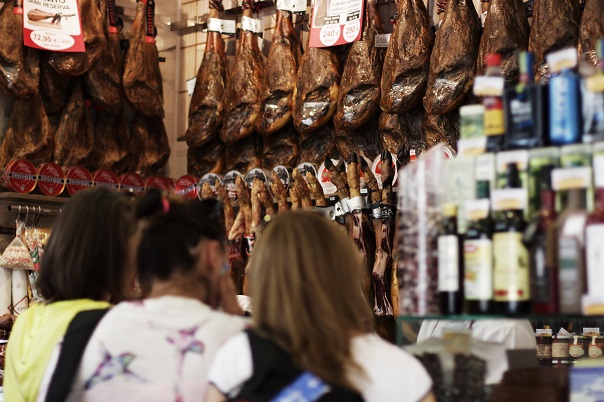 Then we switch to the cooking school the workshop is taking place in. Modern installations, a professional and charming cook and a great ambience will help you to feel "at home" and to learn about some of the most famous recipes we can find in the Spanish cuisine. Like this you can learn  how to make the best entree with Iberian ham, traditional cod "tostón" or "ensalada malagueña", pil-pil prawns, a surprising almond sauce or how to flip a spongy tortilla.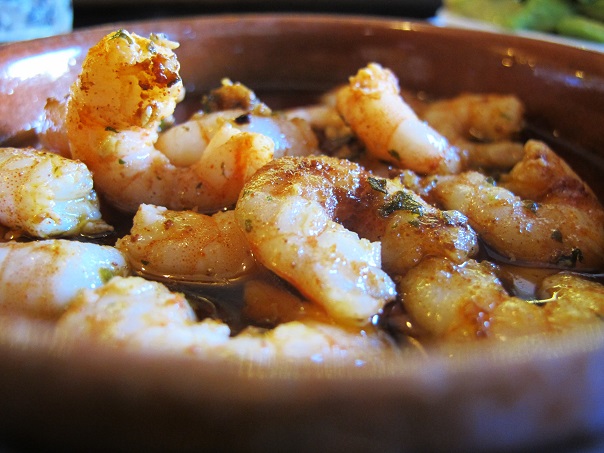 The second cooking lesson, the Paella Cooking Class, includes everything you need to know if you want first hand information about Spanish cuisine and how Spain's most famous dish and worldwide culinary icon is elaborated.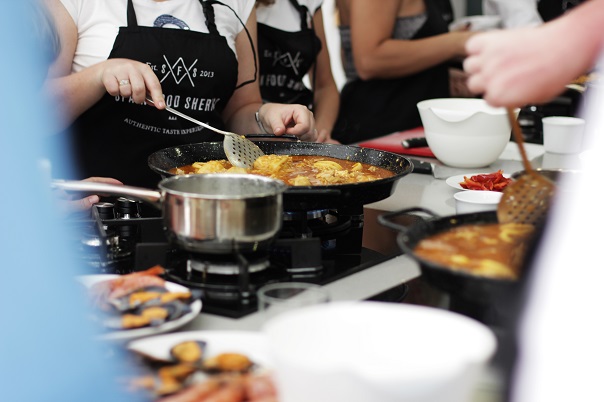 It includes as well a visit to a "ultramarinos" and a tour to the vibrant Atarazanas  food market where all the seasonal and local products are being displayed and ready to be savored.
Like this we get the best and freshest ingredients and you'll learn about the different stalls, their history and of course their specialties. This stop is definitely a must, the best way to get to know a destination and a fundamental first part of every good cuisine. At any moment you are accompanied by our Food Sherpa who will guide you and explain the produce.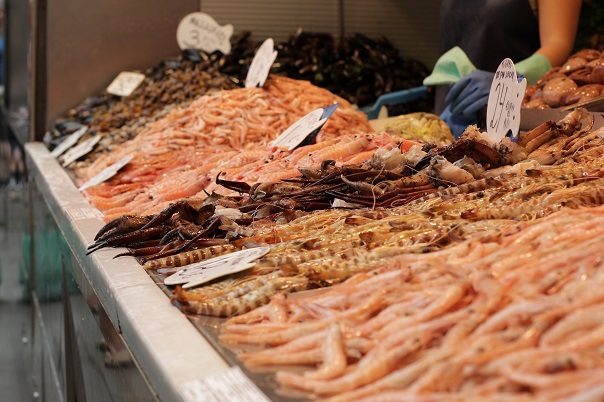 After that it's time to get into action! The Cookery Class will take place at our nearby cooking school where you will participate in all the steps of the elaboration of the Paella and of course, and most importantly, you will get to savor it after!
In both Tapas and Paella Cooking Class you will also have the opportunity to taste delicious wines from our region and enjoy a tasting of different local, monovarietal extra virgen olive oils
Cooking with us is, above everything, an easygoing and entertaining experience.
We are Malaga's #1 Cooking Classes on TripAdvisor!!
¡Buen provecho!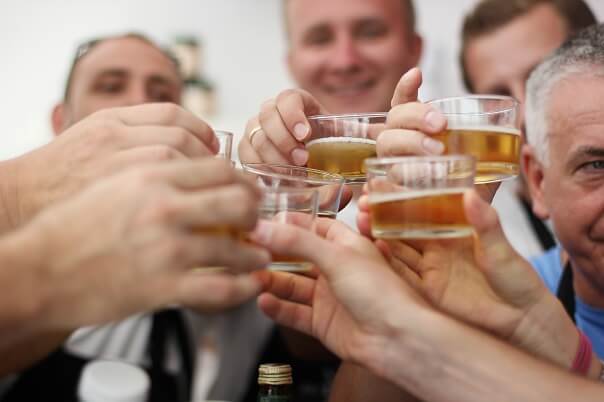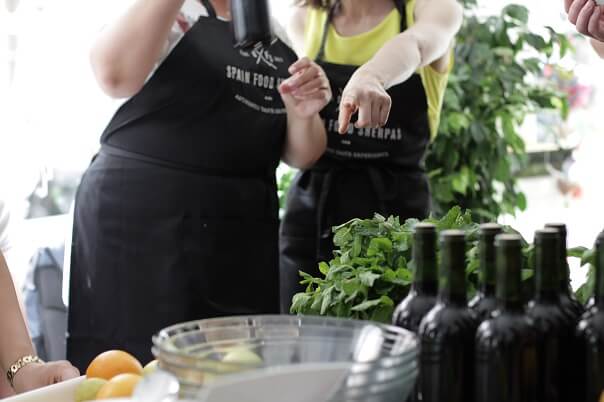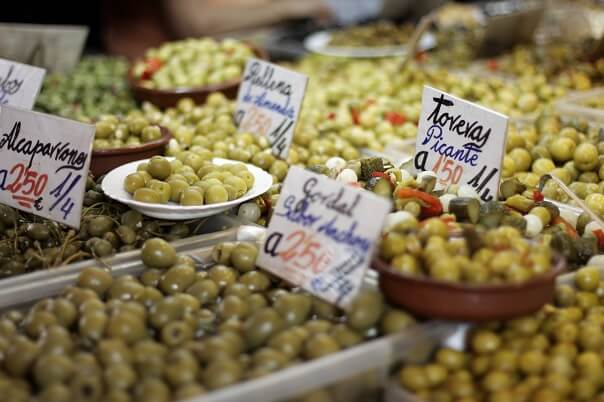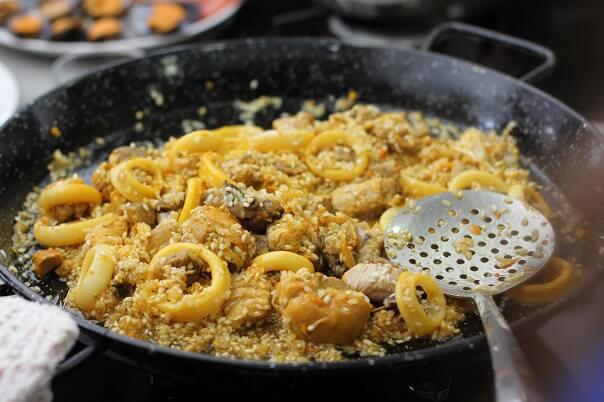 Don't forget to share this post!
Sign up for our Newsletter and get the inside scoop on our favorite recipes, exploring and devouring Spain and more.