Lying midway between two of the major drawcards of the Costa Del Sol, Marbella and Malaga, lies Fuengirola a beachside town with a lot to offer. Often joked about as 'the southernmost city of Finland,' Fuengirola is much more than a Scandinavian winter escape. It has a lot to offer by way of food festivals, restaurants and attractions.
Easily accessible by a direct bus from Marbella, and sitting at the end of the C1 train line from Malaga, when coming out of the bus or train station you may be questioning why you're even there. A concrete jungle from the 60's and 70's greets you, but it only takes a couple hundred metres of walking to be exposed to a completely different view.
Upon arriving at the Paseo de Maritimo, the beachside promenade stretches out for kilometres. Soak up the view of the Mediterranean, look out across to see Morocco on a clear day and look East to the mountains to see the snow-capped Sierra Nevada.
While walking along the shoreline, take a quick detour to the port and watch the fisherman coming in from their morning or afternoon shifts. You'll also be greeted by many typically Spanish beachside restaurants serving up typical Spanish fare including espetos and freshly caught fish of the day.
A local favourite is Gali Gali, where you can pick your fish of choice having it grilled to perfection and served on a bed of vegetables.
Fuengirola also boasts a wide variety of activities to keep both adults and children entertained. The Bioparc touts itself as an immersive zoo experience in which visitors are encompassed by the natural habitat of the animals that live there.
There is a focus here of animals from some of the most diverse rainforests in the world including Madagascar and South-East Asia, as well as a focus on conservation and protection of rare species. Definitely something for the kids (and the big kid inside all of us).
While strolling around the city, also take the time to walk up to Sohail Castle, which sees the remnants of constant settlement since the Roman and Phoenician Times and used since by various Moorish and Christian rulers as a defensive location and lookout.
While Fuengirola has a variety of attractions for both young and old, it is also a town that will satisfy anyone's taste with a wide variety of cuisines and food festivals to delight all senses.
The Fuengirola Food calendar has some major drawcards. In March the Ruta de la tapa La Cazuela de la Abuela joins together various restaurants in the town which offer a signature 'Grandma's Traditional Tapa' with a drink for 2.50€.
Collect a passport and get it stamped as you work your way through town.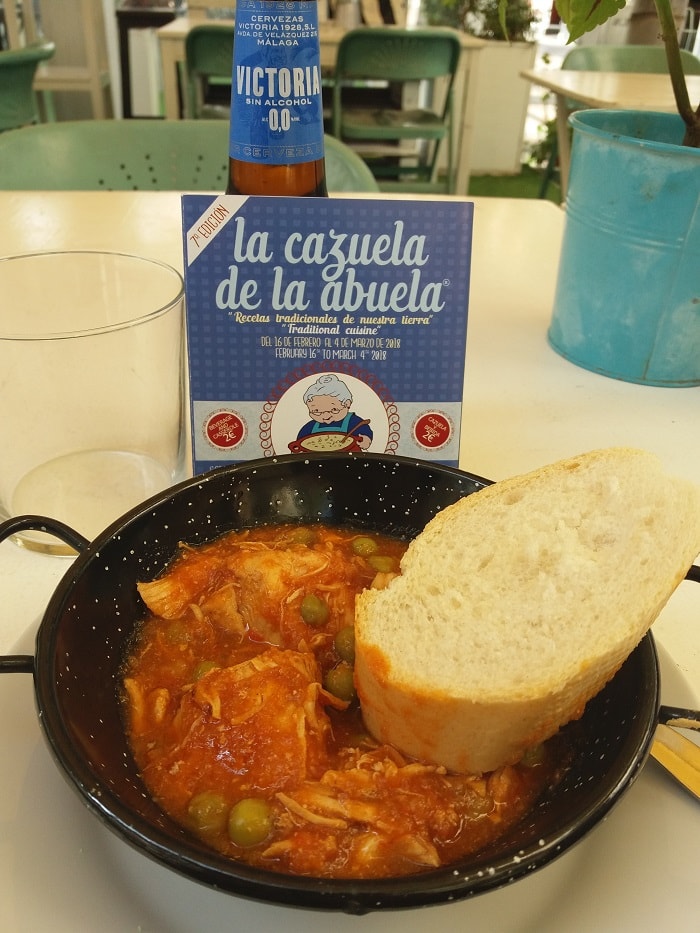 In November, a riskier tapas event occurs, the Ruta de la Tapas Erotica. Every year, over 70 restaurants participate to see who has the best 'erotically themed' tapa.
But these events are just a blip in the ocean to the biggest Fuengirola food event of the year – Feria de Los Pueblos. For a week at the beginning of May the Fair Ground is transformed into a food lover's paradise.
Different countries hire out different stalls representing their typical food – think Argentinian grilled meats, kangaroo burgers in the Australia stand and samosas from India.
As well as the food stalls, each country has parties and live music in a caseta or hall that last well into the early morning. You may need to visit more than once!
When there's not a food fair on, Fuengirola still knows how to keep your stomach full and happy! There is a wide variety of places to choose from.
If you're in a group and can't decide on a cuisine, then head to Mercado La Galeria. This food hall in the centre of town caters to even the pickiest of eaters with small restaurants serving a wide variety of food including a Poke Stall, Greek gyros, a croquette stand and Mexican nachos.
For those craving food from far corners of the world then Dao's Bar & Thai serves up some of the best Pad Thai I've ever had in Spain!
Namaste Fusion restaurant serves up traditional Indian fare – just make sure you're super clear on how much spicy you want your dish.  If you're looking for food from the Middle East then either Mezza Notte or Beirut Nights are where you should go.
Coming closer, and ending up in the Mediterranean takes us to Santorini Restaurant, where you can taste some amazing souvlaki and my personal favourite, spanakopita. If a Taste of Italy tantalises then Arte & Cocina or Primavera serve up fresh pasta and pizzas.
But wait a minute – aren't we in Spain? What about all the Spanish food? Never fear, because even then Fuengirola has you covered.
Bodega la Solera is a typically Spanish restaurant that offers a wide variety of dishes. Here their Menu of the Day offers a wide variety of starters and mains with a drink for a very reasonable price.
Restaurant Palengreros is frequently voted as the most popular restaurant in town, and there is reason why! Here you can order from a smaller menu but expect quality seafood and meats, including typical dishes like Gambas Pil-Pil to pork fillet.
Once you've had your feed and if you feel like something sweet, wander over to Nitte Gelato and try their dulce de leche ice cream! This small ice-cream shop opened within the last 2 years and churns out some of the best gelato in town.
If you feel like going rogue, go ahead and try any of their other flavours – you won't be disappointed! If you want to wind down after an afternoon of walking around with a coffee and cake, settle in to the back garden at Pan y Chocolate and order their carrot cake.
For a small town, Fuengirola has much to offer for locals and tourists alike. This place is definitely worth a visit for anyone who likes good food or just wants to unwind for a day or two.
Another thing you can do when in Fuengirola is to take the C1 train line and visit the capital, Malaga. It takes 20 minutes and the last stop leaves you very close to the place where we start our Walking Food tour . Our tours will introduce you to some of these delicious local specialties as you learn about Malaga's culture and history.
Where to Stay?
There many Hotels and apartments in Fuengirola, from the Hotel el Puerto with the best rooftop bar and pool in Town, to the well-known Vegasol  apartments right in front of the beach, to the 4-star Hotel IPV and Spa, next to the Sohail Castle, on the beachfront.
And if you are in Malaga, don't forget to join us on a Food tour that will introduce you to some of these delicious local specialties as you learn about Malaga's culture and history.
Don't forget to share this post!
Sign up for our Newsletter and get the inside scoop on our favorite recipes, exploring and devouring Spain and more.