One of the privileges we are offered by our work is to get to know extraordinary projects such as visiting the vineyards that Jorge Ordoñez Group has in Almachar, in the very heart of the Axarquia region, and to evaluate the different projects in which we can work together.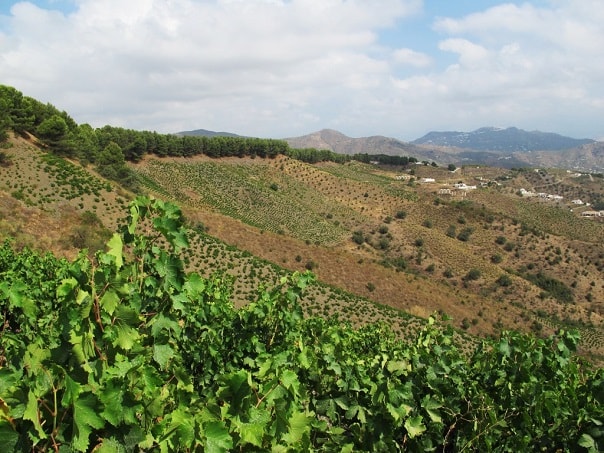 Rebeca Campos, new marketing director of the group, was very kind to accompany us throughout the tour where we could walk through the steep vineyards, learn about their facilities and discover the history of the company and some of their future projects.
The highlight was definitely the wine tasting offered by our host: Botani, Botani Garnacha, Jorge Ordoñez & Co Special Selection No.1 and Victoria No.2 were the wines we enjoyed.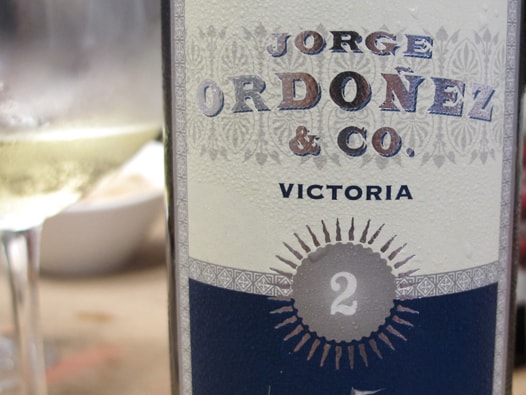 More than 10 years ago Jorge Ordoñez from Malaga, after an intense and fruitful business career as an importer of Spanish wines in the United States, decided to commit himself to start making his own wines. Using the autochthonous Muscat of Alexandria grape from old vines that are growing on white quartz and slate soil, the renowned Austrian winemaker Alois Kracher created these wines. Today it's his son, Gerhard who has the technical direction. This winery is owned by the Ordoñez family and Kracher family, among other partners.
This muscat grape variety, "Moscatel", has been cultivated in Malaga for over 2000 years. Traditionally it was used for the production of sweet wine and raisins- unambiguous examples of this are the proliferation of "paseros" in this region, special areas enabled to dry the grapes in the sun.
Regarding the vinification or wine making process, the most striking aspect of these vineyards is its orography and relief – a land with a slope between 40% and 60%, and complete absence of terraces makes it impossible to mechanize the cultivation processes. Thus, the grapes are harvested by hand in small boxes of 10 kg that are loaded on mules.
Attending this vintage is witnessing one of the most beautiful and unique ones in the world and one of the first ones to be hold every year in Europe.
It starts with an early harvest, this year it started the 1st of August, for the preparation of the Botani dry white wine, flagship of the winery. From now on until mid-October, there will be made up to 4 vintages for the production of their different sweet wines.


Malaga, famous in the 18th and 19th centuries for its wine exports, returns like this to the international wine scene 100 years later. Jorge Ordoñez & Co combines the preservation of our heritage and the care and absolute respect for our traditional values and crafts, with innovation and a very high quality.