When talking about food destinations, either hip, cosmopolitan cities with creative chefs pop up in your head that test the limits of your understanding of what food can be; Or far away, off the beaten track spots where you don't understand anything written on the menu (if there is one), but you'll always remember them as one of the highlights of your trip, places where you really got to "savor culture".
Luckily, Spain offers both! Madrid and Barcelona are home to worldwide famous restaurants and the north, literally all the north of the Iberian Peninsula, is known for its outstanding cuisine, fresh products and big portions (!).
But lately more and more destinations all over the country put themselves on the map, being Malaga one of the most interesting and promising ones!
Don't get us wrong, since always our region was home to a great cuisine and special produce, from the Phoenicians, Romans and Arabs to more recent times, but it's now that it awakened international interest.
So, why has Malaga become a place for such foodie bliss? Here we gathered some of the most important reasons.
To start with and the basis where everything is build up on is the fact that we are blessed with some wonderful produce! There simply is no better starting point! Our high quality prime material allows us to develop great dishes full of flavor.
The Mediterranean Sea provides us with fresh seafood and the inland with meats from the prestigious Iberian pork to our very own goat breed, la cabra malagueña. Surprising dairy products, honeys, olive oils (some belonging to the best of Spain), seemingly endless varieties of fruits and vegetables during all year (among other around forty different types of tomatoes, sugar cane, mangos, kale, trigueros asparagus, sweet lemons, purple carrots, olives with a DOP …) and wines with lots of character like our sweet ones.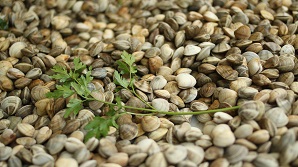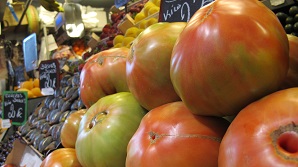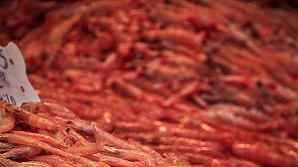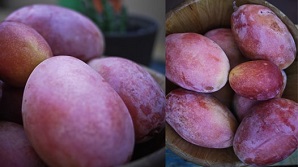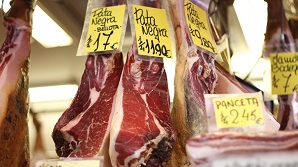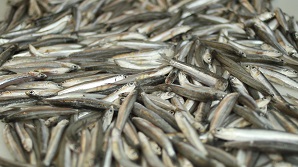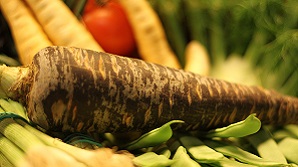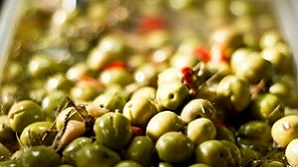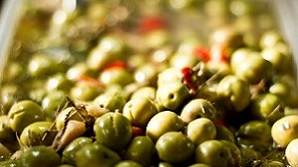 Here we would also like to mention the hard-working farmers, wine growers and producers in general! Without them it would be impossible to obtain this amazing variety and quality we just described, a fact we should be highly grateful about since it has an impact on our health and heritage (cultural and biodiversity).
To produce in a traditional or artisanal way is a sacrifice and hard labor, as it is to maintain and support autochthonous produce that might otherwise disappear. But that's exactly how they distinguish and surpass themselves, resulting in spectacular and very special foods. So, thank you.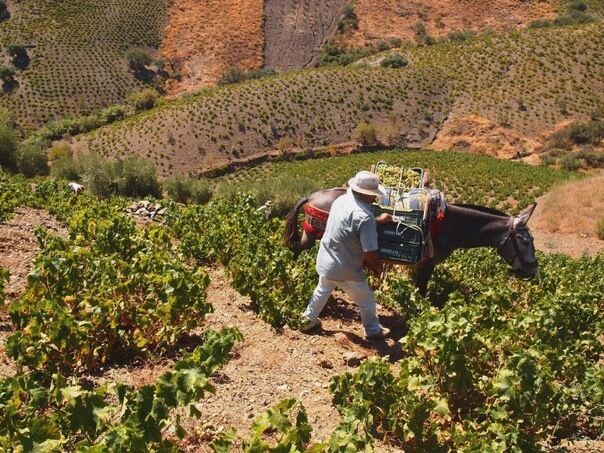 At the same time, our chefs from Malaga are very aware of this potential and privilege, which brings us to our second reason why our city and region is becoming this place to be when talking about food- we got some awesome "culinary artists"! A whole generation of professional, young and creative chefs, many graduates of one of the best gastronomy schools we have here in the south, La Cónsula, and that are now part of the association GastroArte.
We are proud to say that Malaga has 7 Michelin Stars (divided into 6 restaurants) that will challenge your taste buds and on top of that, often with a special emphasis on local and seasonal produce- just how we love it. A tendency you don't only receive in high end cuisine, but as well in many small scale and family businesses.
And that is another reason for Malaga's success: its people! Over the last couple of years many new restaurants and bar popped up in the city. Often the people that open these establishments are people from Malaga that traveled, collected some new ideas, got some inspiration and returned to fulfill their dreams (a very young, modern, creative, well-prepared, determined and brave generation!) and like this contribute with their positive impact on their city and country. Professionals or not. They do a conscious work to improve their home and to offer great products.
But the first one to improve our city was the city itself. Our last important reason is that the town council of Malaga invested very much in cultural projects over the past several years.
Nowadays food can be considered a "type of art" and the food scene is part of this vivid cultural offer of our destination! Many neighborhoods improved thanks to this investment, getting the perfect place for opening up new bars, shops, cafés and restaurants and to attract a more cultural type of tourism.
Whether you are stopping by Malaga for just a few hours or spending a whole week, we hope that we can share our Malaga with you on our Walking Food Tours. We have carefully selected the best eats and route to ensure you discover Malaga like never before!
Having said all that, there might be a last important fact:
a genuine love for good food, in good company. From locals and visitors.
Don't forget to share this post!
Sign up for our Newsletter and get the inside scoop on our favorite recipes, exploring and devouring Spain and more.