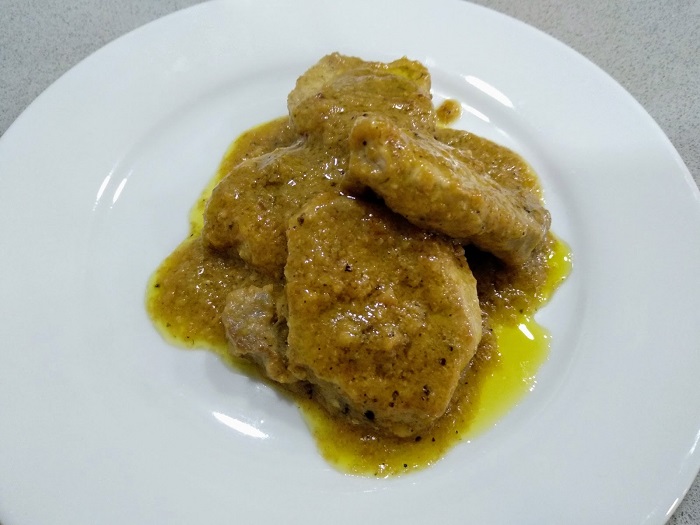 Ingredients:
500 gr Pork tenderloin
Salt and pepper
Ingredients for the sauce:
2 slices of bread
12 almonds
2 cloves of garlic
One parsley sprig
One glass of white wine
Saffron
Olive oil
Preparation:
Fry the bread, almonds, garlic and parsley. Then put everything in a bowl and hydrate it with
water or chicken/ vegetable stock. Add some saffron, grind it and mix it with the meatballs and
white wine. Cook it for a little while over low heat, until the alcohol is evaporated.
Sear the Por Tenderloin and add the almond sauce.
Enjoy!