MALAGA TRAVEL GUIDE FOR FOODIES
Many of our customers ask us for recommendations on the best places to visit, what to see and taste or what our favorite restaurants are. If you are spending some days in Malaga, this guide will help you make the most out of your visit.
More than 15000 Happy Guests since 2013
MALAGA TRAVEL GUIDE FOR FOODIES
Many of our customers ask us for recommendations on the best places to visit, what to see and taste or what our favorite restaurants are. If you are spending some days in Malaga, this guide will help you make the most out of your visit.
More than 15000 Happy Guests since 2013
Our team gathered some of the attractions, hotels, restaurants, wine bars and taverns we like best, as well as a selection of tapas, dishes and drinks you shouldn't miss during your stay. If you want one of our Food Sherpas to accompany you and discover the fabulous cuisine of our city and province, book any of our food tours or cooking courses.
ESSENTIAL FOOD AND DRINKS TO TRY IN MALAGA
Fried Fish and "Espetos"
You cannot leave Malaga without having enjoyed the terrace of a "chiringuito" bar on the beach in Pedregalejo or El Palo. The stars among the summer dishes are the "fritura malagueña" (a wide variety of fried local fish like red mullets, white anchovies, squid or school shark) and grilled sardines. You will see that the preparation of an "espeto" is pure art: 5 or 6 sardines put on a skewer and roasted with coarse salt over an open olive wood fire. That's the essence of Malaga! You can taste "boquerones fritos" on our daily Taste of Malaga Tapas Tour
Malaga Style Salad
A traditional recipe from Malaga with an interesting twist, that's very well known and loved by locals (and visitors). Its preparation is simple and can be found in many restaurants and bars, served as a tapa or full dish. The ingredients are potatoes, cod, onion, Aloreña olives (no others!) and… orange – a delicacy from our Guadalhorce valley that adds a citric, sweet flavor to it! All seasoned with the best extra virgin olive and salt. Prepared for this flavor experience?
Meatballs in Almond Sauce
A classic, and an essential part of our regional cuisine which you can find in almost every tapas bar. Historically, Malaga is one of the largest almonds producers of Spain, so it is common to find them as a protagonist in many of our traditional dishes and desserts. ¿Have you tried ajoblanco for example? Learn how to prepare them and enjoy this regional specialty of Arabian origin in our cooking courses (and later again at home with our recipes)!
Porra Antequerana
Not just another cold tomato soup of the gazpacho family, but the perfect dish for hot summer days, refreshing and creamy! It is usually served in a bowl and accompanied by a garnish of chopped Serrano ham and/or tuna and egg- some might say the best part- that adds a wonderful touch to it (in taste and texture). Absolutely delicious and amazingly simple. Made from fresh, ripe tomatoes, white bread, garlic, extra virgin olive oil, Sherry vinegar and salt.
Eggplant with Sugar Cane Syrup

Malaga is known for the quality of its vegetables which reach their entire splendor in the Guadalhorce Valley. Our fried eggplant is finger-licking good (literally), especially when you serve it with "miel de caña"- a thick molasses made of our local sugar canes that still survive on the coast of Malaga and Granada. It sounds easy, but reaching the right point where the fried eggplant is golden and crunchy needs training. Eating it, not that much…
Artichokes
The preparation of "alcachofas confitadas" is not that easy. It takes quite some time since the artichokes need to be slow-cooked in olive oil for more than an hour (over low heat) to get tender and perfect. You can find them in traditional taverns or "mesones" and some restaurants. They are usually accompanied with foie gras, Iberian ham or even bacon. Please, if you get the chance, order them – they're a delight! Or try them any other way: a la plancha, rebozadas, montillanas, fritas,… Tip! Try the best in town on our Malaga Wine and Tapas Evening Tour
Pil- Pil Prawns
Being one of the most typical Andalusian treats, this tapa is a "must" of our gastronomy. It is usually served in small earthenware pots, accompanied with bread for dipping in the sauce. Just be careful, because the pot is very hot (it goes from the stove straight to your table), as are sometimes the prawns (now because of the chili). This is all you need: fresh prawns, cayenne pepper, garlic, paprika powder, salt and extra virgin olive oil. Absolutely delicious! You can learn how to prepare them on our Tapas Cooking Classes
Muscat Wine /Homemade Vermouth
If Malaga tastes like something, it's probably its sweetest delight: Muscat wine. You can almost taste the sun in its sweet berries and wonderful fruity notes in the wines. Not only is it great for dessert to complete an extensive meal, but also as an aperitif to whet the appetite and awake your senses- especially with some cooked prawns or cured cheese. An explosion of flavor! Also try our homemade vermouth, from Moclinejo for example, made from the same grape! Sample  this excelent wine on a progressive wine tasting on our Malaga Wine and Tapas Evening Tour
Dry Muscat White Wine
Gotta try it to believe it: it smells like a Muscat wine, fruity and sweet as we're used to. However the first sip is going to change your mind! Our winemakers and oenologists from Malaga elaborated a dry white wine from the famous "Moscatel" grape. It is a perfect wine to make those hot summer days a little more easy-going, accompanied by fresh fish or shellfish, and in good company. It is light, fresh and a wonderful makeover of our classic.
MALAGA'S BEST RESTAURANTS
Taberna Uvedoble
Tavern from the 21st century. Indispensable. Renewed Spanish cuisine.
Calle Císter 15
T. 951 248 478
Open: Mon-Sat 12.30-4 pm/8 pm-12 midnight.
La Cosmopolita
Wonderful restaurant with great, homemade dishes.
Calle José Denis Belgrano, 3
T.952 21 58 27
Open: Daily 1 pm-12 midnight
Mesón Mariano
Open since 1970. The artichokes are "the queen of the house".
Calle Granados, 2
T. 952 21 18 99
www.restaurantemesonmariano.es
Open: Tu- Sun  1 pm-12 midnight.
La Recova
Tradition, good taste and simplicity. Local gastronomy and handicrafts.
Pje Ntra. Sra. de los Dolores de San Juan, 5
T. 952 21 67 94
Open: Daily  08:30 am-4 pm.
Mesón Ibérico
One of the best places where you can practice this tasty ritual that is 'going for tapas'.
Calle San Lorenzo 27
T. 952 603 290
Open: Mon-Thu 9 am – 5 pm/8 pm-11:30 pm. Fri & Sat 10 am-11:30 pm.
Óleo Restaurant
Mediterranean cuisine and Sushi bar in the Modern Art Museum.
Calle Alemania, 0
T.952 21 90 62
Open: Tu-Sat 1:30 pm-4pm/8:30 pm-12 midnight. Mon 8:30 pm-12 midnight.
La Deriva Restaurant
Traditional cuisine with modern twists.
Alameda Colón, 7
T.951 28 69 21
Open:Mon-Fri 8 am-1 am. Sat 10 am-1 am. Sun 12 noon-1 am
La Antxoeta
Small restaurant with lots of charm. Mediterranean fusion cuisine.
Calle Barroso, 7
T. 951 95 61 92
Open: Tu-Sat 13:15-16h / 20-23h
Cañadu, Vegetarian Restaurant
Discover the delights of our organic vegetable gardens from Malaga.
Plaza de la Merced, 21.
T.952 60 27 19
Open:Mon-Thu 1:30 pm-4 pm/7:30 pm-11:00 pm. Fri & Sat 1:30 pm-4:30pm/8 pm-12 midnight. Sun 1:30pm-4:30pm/7:30 pm-11:00 pm.
Andrés Maricuchi "Chiringuito"
Fresh fish in the very heart of Pedregalejo. Better impossible
Paseo Marítimo el Pedregal, 14
T. 952 20 06 12
Open: Daily 11am-12pm.
La Tranca
Vermouth from tap, tasty Argentinean empanadas, chorizo 'criollo', a variety of Spanish tapas, amazing toasts, and, lots and lots of fun.
Calle Carretería, 92
T. 615 029 669
Open: Mon-Sun 12pm-1am
Pez Tomillo Restaurant
Tapas bar at the beach. Mediterranean cuisine with a personal touch.
Paseo del Pedregal, 1
T. 955 440 030
www.equipompuntor.com/pez-tomillo
Open: Mon-Fri 1:30 pm-4:30 pm/8:30 pm-12:30 am. Sat & Sundays & Public Holidays 1 pm-4:30 pm/8:30 pm-12:30 am.
El Refectorium Catedral
Andalusian cuisine with great, seasonal produce.
C/ Postigo De Los Abades, 4
T. 952 60 23 89
Open: Tue-Sat 1 pm-5 pm/8:30 pm-12 midnight. Sun 1 pm-5 pm.
La farola de Orellana
A tiny local bar with more than 75 years of History.
Calle Moreno Monroy, 5.
T. +34625 20 91 02
Open: Tue-Sat 1 pm-5 pm/8:30 pm-12 midnight. Sun 1 pm-5 pm.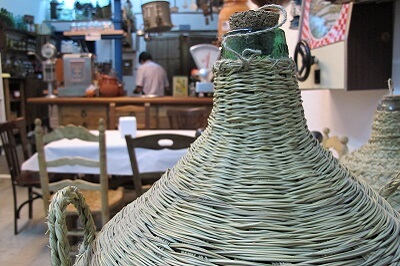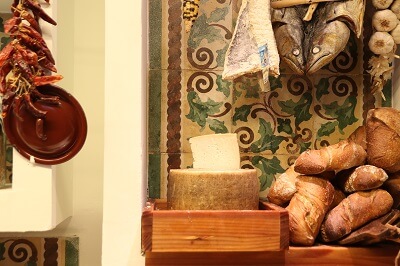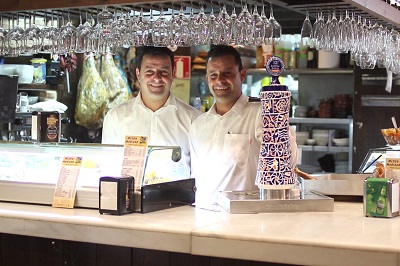 OUR FAVORITE THINGS TO SEE AND DO
Have Lunch or Dinner in a Chiringuito
If you visit Malaga, we invite you to eat like a "Malagueño" :) Don't hesitate- you've got to go to a "chiringuito"! These are restaurants on the beach, mostly family businesses, that have existed for two or more generations and that are specialized in the elaboration of the typical fried fish from Malaga (different types of fish, squid, anchovies … all local), sardine skewers and traditional seafood dishes like soupy rice with boquerones. You will spot them easily because of their terraces- they are located in front of a boat where the skewers are roasted over open olive wood fire. These are places with lots of charm, the waiters shout while passing between the tables and running from one side to another and the food is usually very abundant. We recommend El Lirio, Las Palmeras or El Merlo on the Paseo Marítimo de Pedregalejo.
Visit our Monuments
Malaga is one of the oldest cities in Europe, of Phoenician origin, and was home to many different cultures like the Carthaginians, Romans and Arabs. All these influences have left an important cultural and monumental legacy that you will discover during your visit. Our recommendation: Take it easy and enjoy! In addition to visiting our emblematic monuments such as the Cathedral, the Roman Theater, the Alcazaba or the Castle of Gibralfaro, while strolling through the city, you will have the opportunity to discover places, streets and wonderful squares such as Plaza del Siglo, Plaza de la Merced, Plaza del Obispo or the Constitution Square. If you have time, we particularly love the Church of the Holy Martyrs and the surrounding streets, especially the shops and the charm of Andrés Pérez Street and the area called Pozos Dulces.
Take your time. If you don't see the whole city during your stay, you will have an opportunity to continue exploring our city on your next visit!
Enjoy our Parks and Gardens
If you are going to stroll through the historic center of Malaga, you can't miss the opportunity to enjoy our Park! It's easy to find, since it is located right in the city center- a great promenade of almost a kilometer with gardens on both sides that extend from the Plaza de la Marina to the district of the Malagueta. It's a Mediterranean garden with numerous subtropical plants and many others from all the five continents. The Park is considered to be one of the most important public parks in Europe.
And since you are already there, you might as well have a walk through the Gardens of Pedro Luis Alonso, next to the Town Hall- a garden surrounded by orange trees and cypresses where you can enjoy more than 70 different types of roses. Lovely! A few meters away you will find the "Jardines de Puerta Oscura" on the hillside of the Alcazaba and the Gibralfaro Castle, where you can contemplate jacarandas among other botanical species.
Finally, if you have time and a little further away from the historic center, you can visit our Botanical Garden, La Concepción. Created around 1855 by two important families of Malaga, it became a Monument of Cultural Interest (BIC , Bien de Interés Cultural). It's a magnificent collection of tropical and subtropical outdoor flora. Species from Europe, America, Asia, Africa and Oceania.
Day Trip
Enjoy a day trip! The center of Malaga and its neighborhoods are amazing and they have many things to offer and to see, but don't forget that the province of Malaga is quite large and equally impressive! If you are going to stay a few days in Malaga, try to escape one day and visit towns like Frigiliana- without a doubt, one of the most charming white villages of the Axarquía; Nerja, and just like that enjoy its wonderful beaches, or those of the nearest village, Maro!
There are many other towns and villages near Malaga, but we must insist you to visit Ronda. Worldwide a unique spot, famous for its landscapes, nature, architecture, urbanism and history. Stop by some of its wineries as well! The itinerary from Malaga is a real treat.
How to order Coffee in Malaga
Let's be honest- it doesn't matter where you go for a coffee in Malaga, it will always be very tasty! That is, if you don't order Latte Macchiato, Capuchino or Americano, but completely blend in and order your coffee like a "Malagueño" does.
And not only is it delicious, but it will definitely suite your preferences, since we have 9 different names to order it! Basically it depends on the quantity and proportion of freshly brewed, strong coffee and milk.
It all starts with "nube" (cloud), because, as you can imagine, there is very little coffee inside and lots of milk (10/90, approximately). If you like it a little bit stronger, go for a "sombra" (shadow), where the coffee proportion already rises to 20%. "Mitad" (50/50), "largo" (90/10) and "solo" (expresso) are other popular combinations, always increasing the quantity of coffee and lowering the one of the milk.
You can even decide if you want warm or steaming hot milk; in summer maybe with an extra glass with ice cubes to enjoy it cool; order it in a cup or a glass (the latter is very malagueño!); or make it complete and accompany it with authentic "churros" or a mollete bread with tomato, extra virgin olive oil and Iberian ham. Best breakfast ever!
Visit our Markets
If you are into markets, our city is just right for you! You can choose between 15 food markets, all belonging to different neighborhoods. Our main municipal market carries the exotic name of "Atarazanas" (boat arsenal) and not only is the building itself well worth a visit, but as well the mouth-watering local, seasonal produce and the people selling them. Others might be smaller, but not less interesting or beautiful like the Salamanca market for example. And of course all of them are a feast for the eyes, ears, nose and mouth!
Or take it to another level with our wonderful Local Organic Markets that travel around the province of Malaga and reach our capital every other Saturday. That's truly our countryside, culture and heritage in one basket, thanks to the nonprofit association 'Guadalhorce Ecological'.
Check out our Ultimate Guide to Malagas Atarazanas Food Market!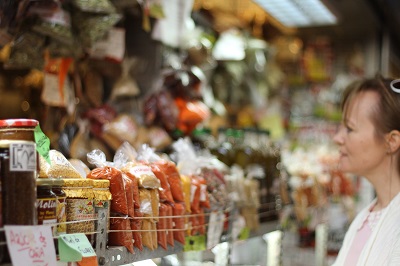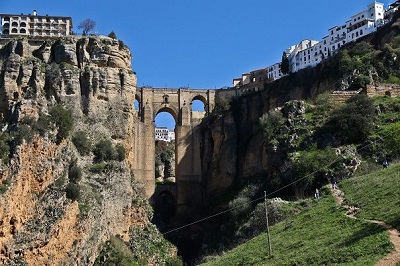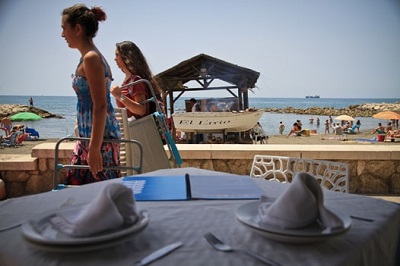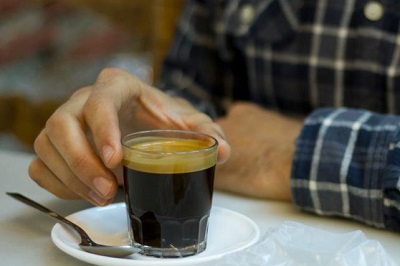 TOP 10 MALAGA TOURIST ATTRACTIONS
The Cathedral
Built over a former mosque, the Cathedral of Malaga is affectionately called by locals "la manquita", which means "the one armed lady": look at it from the Plaza del Obispo and you will probably understand why. Although the original plans for this Gothic- Baroque basilica contemplated two towers, the lack of fund resulted in the completion of only one of them.
This gave life to a considerable debate on finishing it in recent years, but the malagueños seem to love it like this, as the absence of one tower is what makes it different and unique.
Pro tip: in 2015 they opened the cathedral's roofs for visitors. You will have to climb two hundreds stairs to get there, but the effort is worth it, since you will enjoy a wonderful view!
Alcazaba and Roman Theatre
The Alcazaba is one of the two Moorish fortresses of Malaga and it's known for being the best preserved one in the whole Spanish territory. It dates back to the eighth century, when the first Emir of Cordoba built it with defense purposes against pirates and it's now the perfect place to go, if you want to take a fascinating journey through time.
You can have a walk through its amazing patios and gardens, and stop to have a look at the city skyline from a privileged point of view.
The entrance is near the Roman Theatre in Calle Alcazabilla, which is the oldest monument in town (it was built in the first century BC) and it's still used for musical or theatre performances during summer. Our recommendation is to visit both of them on the same day, to have a glimpse at the impressive history of Malaga.
Gibralfaro
Just in case you haven't had enough with the Alcazaba, here you have another Moorish fortress to enjoy. The Gibralfaro is a 10th century Arabian castle overlooking the town and, although it has less to offer than the Alcazaba from a strictly historical and architectural point of view, you will definitely love it for its amazing view of the city and port: enjoy it while having a drink or a good meal on the terrace. You can get there by taxi or even walking from the city center, but only if you are brave enough (the road is uphill!)
Pedregalejo
If you love beaches, get ready to have a lot of fun in the capital of the Costa del Sol! While the Malagueta is the most famous and centric one, and the beaches of Huelin and La Misericordia the most recommended ones for those who love sports, El Palo and Pedregalejo are also an authentic heaven for food lovers.
Locals use to go there on Sundays to enjoy a Paella at one of the many restaurants and chiringuitos along the coast, but most of all, to eat one of the most typical dishes: the so called espeto de sardina. They are barbecued sardine skewers that are cooked on small boats on the beach and you should definitely give them a try!
Muelle Uno
Probably the trendiest place in town. Muelle Uno is a new area that has been completely redeveloped over the last five years to rapidly become one of the favorite places for both tourists and locals.
If you travel by sea, it will probably be the very first thing you'll see, since the cruise ships stop there. A row of stylish shops and restaurants (among them we can find the Michelin- starred Jose Carlos García) is bounded by two different, but equally iconic landmarks: the Pompidou Center on one side and the "farola" on the other.
Being the only extra-France branch of the prestigious museum, the Centre Pompidou is located in a colorful glass cube and it has been the center of the recent artistic renaissance of the city. Many prestigious newspapers and magazines from all over the world talked about it in their articles and the rise of a new type of tourism encouraged the institutions to open even more museums.
On the other side, the "farola" is one of the very few lighthouses in Spain that are named with a feminine desinence: they say it's because, while inaugurating it in the XIX century, the mayor's wife said it looked as if it wore a skirt.
Pro Tip: When in Muelle Uno, stop at Artsenal: a brand new cultural space in town where you can enjoy many different art exhibitions, musical performances, intercultural events, a book-crossing library and many places to relax. 
Picasso's Birth House and Foundation
Malaga is worldwide famous for being the birthplace of Picasso, the most prolific of all professional contemporary painters according to the Guinness World Records. His legacy is still alive in the city and especially in the Plaza de la Merced, where he was born.
The building is an official heritage site since 1983 and a 360 degree tribute to the life and art of Picasso, as well as the headquarters of the Picasso Foundation. There we can appreciate some interesting artworks, as well as objects or personal mementos of his family.
And if you want to know more, on the third floor the Research Centre also offers an amazing archive of material on the artist and his work.
Jardín Botánico La Concepción
This Botanical Garden is a true natural paradise of 250,000 square meters that was created around 1855 by two important families of Malaga. Being a Monument of Cultural Interest, it features an incredible collection of tropical and subtropical outdoor flora, with species from Europe, Asia, Oceania, Africa and America.
In the 19th century it was also a meeting point for illustrious personalities, since politicians, artists and the local nobility used to go there quite often. This made the construction of some of the buildings and architectural elements possible that complete the area, like the Palace-House, the house of the Cyprus trees, the greenhouses and the Loringian Museum.
Pro tip: once you're in the Botanical Garden, don't miss the San Telmo aqueduct. Built in 1782, it was more than 10 km long and it's considered the most important hydraulic work of the 18th century in Spain!
Museums
Did you know that Malaga is one of the cities with the highest number of museums in Europe? There are more than 30 right now, hosting impressive collections that range from cars to wine, doll houses, music, and of course art! We already mentioned the Centre Pompidou, that is considered the main symbol of this new cultural tourism the city is supporting, but there are definitely many more, well worth a visit.
One of them is the Picasso Museum, which is located in the wonderful Palacio de Buenavista (two minutes away from the cathedral) and it's probably the most visited museum in town. In its 12 permanent exhibition halls you can enjoy some of the classic Picasso works, together with less known sketches and ceramics and really interesting temporary exhibitions.
If you prefer international art, in the historical building of the old tobacco factory (Tabacalera) you will find the first branch of the Russian Museum of St Petersburg opened outside its country of origin, where 100 artworks dating from the 15th to the 20th century show the art and cultural history of Russia and two different temporary exhibitions are organized every year.
You can easily get there from the city center by bus (take number 16 from the Alameda Principal), by taxi or even by foot, if you don't mind having a relaxed 30 minutes' walk.
We also recommend you to visit the Contemporary Art Center of Malaga (also known as CacMa), which is considered to be the best one in the entire Andalusian region as it houses exhibitions from very important international artists.
It is the heart of the Soho District: a former residential district that has been rehabilitated during the last few years with the goal to transform it into a real open air graffiti museum.
Once you're done visiting the Art Center, just get lost in its streets to discover prestigious street artworks by important names such as Boamistura, Pantone, Obey, D'Face or Okuda. The best part is that they are continuously popping up, so you'll have a good reason to come back over and over again!
Finally, you don't want to miss the new Museum of Malaga that has been recently re-opened in the historical building of the Palacio de Aduana after a 10 year renovation. Here you will be able to enjoy a huge art collection of 2,700 items, including some amazing paintings by Zurbarán and Murillo.
Paseo del Parque
When walking through the Paseo del Parque you will probably forget that you're in the middle of a capital city: it's a kilometer-long promenade that goes from the Plaza de la Marina to the district of the Malagueta with palm trees, parrots, small fascinating gardens, fountains and azulejos that provide one of the greenest areas of the city.
Considered one of the most important public parks in Europe, this Mediterranean garden includes subtropical species and it's the perfect place to have a walk or to relax under the shadow of the trees during the hot, sunny afternoons.
Once you're there, you might also like to visit the Gardens of Pedro Luis Alonso, next to the Town Hall, where you will find more than 70 different types of roses! Still not enough? Then keep on walking till the "Jardines de Puerta Oscura", just a few meters away, and enjoy jacarandas among many other botanical species.
Mercado de Atarazanas
There are 15 different food markets in the city, but the Atarazanas Food Market is the biggest and oldest one, being part of the Spanish Heritage Register as a monument of cultural interest: definitely a must-go place for any food lover!Here you will be able to taste the most authentic Malaga flavors and the freshest seasonal products from all over the region. All of it in a building that is an architectural and historical treasure itself.
The name "Atarazanas" means "boat arsenal" in Arabic and this is because in the Nasrid epoch, when the Mediterranean Sea reached up untill its doors, it served as a naval workshop. The central marble entrance dates back to that era, while the iron-cast architecture was added later in 1868 by the architect Joaquín de Rucoba, who was inspired by the famous Les Halles market in Paris.
In 2008-10 they renovated the market and included the amazing stained glasses representing the most symbolic monuments of the city that are now one of the most photographed part of the building.
Get ready to satisfy both your eyes and your palate in three different "departments": meat, fruit/vegetable and fish. The amazing people from the family-owned businesses behind each stall will help you getting lost in a world of different flavors and sensations.
Pro tip: if you want to go there well prepared, check out our complete guide to the Atarazanas food market , and join our Taste of Malaga Tapas Tour to enjoy a 3,5 h. walking food and history tour.
Yep, a good night out in Malaga ends when you're having churros for breakfast! And we got some really nice "tejeringos" with hot chocolate! But above all, a nightlife as versatile as its people. Feel the city's heartbeat once the sun's set.
Since we're quite gluttonous here in the south of Spain, when you're going out, you really give yourself a treat (also when you actually didn't plan on doing so!): Normally people would combine dinner and drinks with some dancing later on, or even more drinks in a relaxed atmosphere.
That's why Malaga nights can be either easy-going, charming and laid-back; or intense, loud and creative- from rock to pop over flamenco. Most of the discos are located in the old town, but there are as well hip beach bars, especially along the Costa del Sol.
The bars and clubs in the city center are rather small, but abundant and often for free. So you can easily do a pub crawl!One of the most famous places is the Mitjana Square, which almost seems like one big open air bar. Just go with the flow and follow the guys and girls that try to get you into their clubs, offering discounts and special drinks- and dance as if there was no tomorrow!
You can do that for example in the Liceo Club, one of the most legendary ones in Malaga. In their 19th century palacete they offer the latest hits during the night, as well as flamenco shows during the afternoon.
A little bit more refined and chic are the rooftop bars we have all over Malaga. Yes, first you'll need to make it up there somehow, but it's definitely worth it and one of our favorite fun things to do when the weather allows it (which here in the south is almost always).
There's live music, theatre, dancing, cocktails, sometimes even a pool and a great view over the buzzing city! Check out our article on some of the best rooftop bars in Malaga
Speaking about live music, another recommendation of ours would definitely be the Clarence Jazz Club just next to the cathedral. Great artists perform here which you might otherwise find in the Cervantes Theatre. Malaga even celebrates a Jazz Festival every year in November.
A little bit more alternative, but with lots of soul and character is the ZZ Pub. That really is a melting pot of different music genres and people! A little crazy, a little grungy, but that's what you're gonna love it for, just like us.
Now we still have 3 more awesome bars to reveal to you: the beach bar "Los baños del Carmen" offers nice cocktails in an unbeatable setting with views over the bay; the coolest bar we probably have at the moment is El Pimpi Florida in Pedregalejos, where crowd surfing is quite a common technique; and last but not least, Artsenal, a very interesting space in Muelle Uno with live music, expositions and many different pieces of art.
All right, a last tip: for warming up, try La Tranca! Their (sweet) wines and traditional, yet hipster ambience will definitely get you in the mood.
FYI: the churros bars open at around 7am.